Dear Friends & Prayer Partners,
Yes, we're already over half-way through this month…. but we wanted to report a few items:
Easter Celebration – We had a great Easter afternoon gathering of our Gunma area churches. Thanks for your prayers. Here's a video giving a peek of our Isesaki Hula dancers who praised God through dance.
CRC – our denomination-wide gathering called "Covenant Refreshing Camp" took place on May 5-7. We don't have space here to report all the good communication, developments, fun, and worship that took place but we all came home greatly encouraged and blessed to be part of this family. The picture below is our group from Isesaki that attended, and the photo right below that is of the whole group.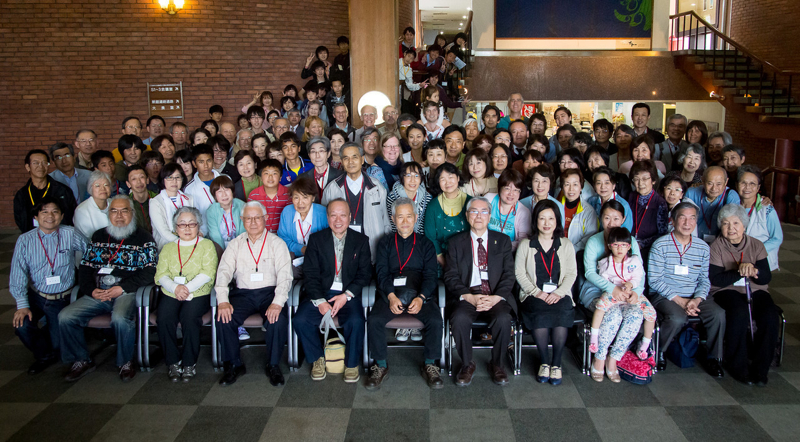 Upcoming Home Assignment news:
Sam will be attending the University of Washington in the school of engineering. They also accepted us / him as residents of Washington for tuition purposes which is a wonderful help. Thanks to all of you for your prayers!
Our family will be renting a home in Woodinville, WA beginning in mid-August.
Andrea continues to set up our schedule for visiting churches and other supporters during the next year. Please contact her here: andrea.johnson@covchurch.org
One Final Item
We are praying about buying or leasing a car for the year. If you have any leads on reliable wheels, we'd love to hear from you soon.
Your partners in prayer and mission,
Tim & Andrea
(Sam, Lilla & Sky)