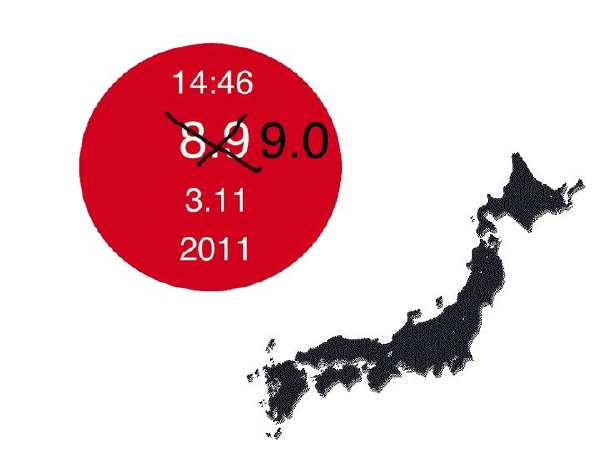 3/16 Earthquake Update
03.17.11
It's graduation time for Japanese schools. Some schools cancelled graduation. One principal announced his intention to hand deliver the graduation certificate to each student wherever they were. Others held it; I can almost imagine the feelings of the parents of children who died in the earthquake as they watched their children's friends step forward into the next stage of their lives.
Today's news focused as much on the reactors as on the rescue efforts after the earthquake.  As of today, there are serious problems with four of the six reactors at the #1 Fukushima power plant. Lowlights today included continued fires, the loss of cooling ability in four reactors, more explosions and increased levels of radiation. Attempts by the Self Defense Force to airdrop water by helicopter had to be called off because of elevated levels of radiation. 220,000 people who survived the earthquake and tsunami have been either in emergency evacuation shelters (gymnasiums and halls) or inside their houses. Because transportation (roads, trains, fuel) was disrupted in that area, many have limited water, food, blankets, and in many cases, only the clothes on their backs. In addition, as the evacuation radius has expanded, many of these people have had to relocate, sometimes more than once, to further removed locations which are equally uncomfortable and poorly stocked.  It is cold since the temperature dropped two days ago. Just now the news is showing a clip  (taken by one of the overworked staff) of a care center with 130 bedridden patients in the evacuation zone. They can't leave because their only vehicle has no gas. They are unable to use the heating system, have one container of water and two bags of rice left; entrance to this area from the outside is prohibited. Overall, lack of clear information about the status of the reactors, failure of the proposed strategy to contain the leakage, and lack of response from the central government which issued the evacuation order is triggering frustration and anger in a normally polite and long suffering population.
CAJ (our kids' school) will be closed until at least April 4th, but there are some activities for those who live within biking or walking distance. I heard something very refreshing as I walked through campus: a group of 4 high school guys were hanging around a picnic table, and as I walked by, one said, "Hey, how about if we spend about 15 minutes in prayer?" It made my day.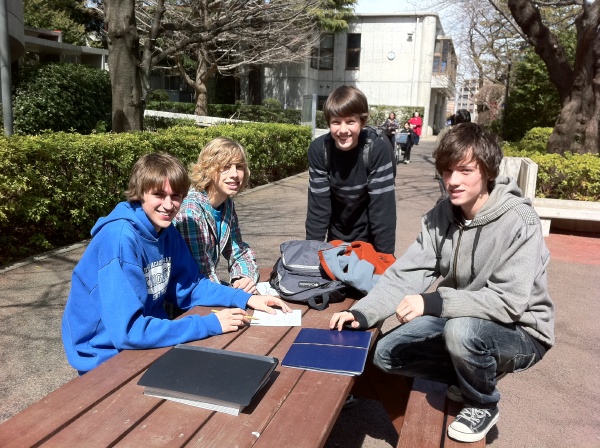 Many people around us are involved in CRASH, an organization attempting to coordinate and provide relief  through churches in the hardest hit areas.  Jim Peterson, fellow Covenant missionary, received an entry permit to carry supplies to Tohoku (area hit by the earthquake and tsunami) and will be leaving in the next day or two. Several others have already left. We received word this morning about a church sending a large gift to the Covenant World Relief Japan Disaster Fund. We are moved by the prayers and concern of many around the world. Please click on the link above if you would like to donate.
Many others are leaving this area for other reasons. A number of our kids' classmates are temporarily relocating to other parts of Japan, the States, or other countries. We haven't thought much about it, but continue to pray for the guidance of the Spirit as we consider this.