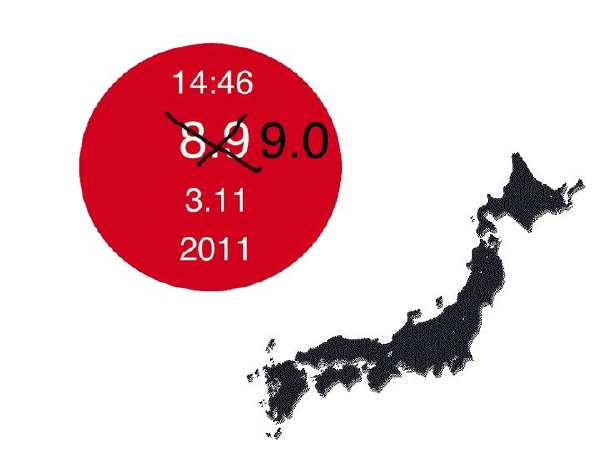 3/13 Earthquake Update
03.13.11
After 3/11, we are in a different world here. That night, 6 of Sam's friends who were stranded at school spent the night. (Trains/subways weren't running, taxis were scarce, many people spent hours walking home from work or slept at the office.) Saturday seemed like life as usual except for the images and news which came pouring in.
Yesterday and today I tried to buy bottled water and stock up on foodstuffs, along with the rest of Tokyo. Plain bottled water is almost impossible to find. Fresh meat and fish are also scarce, and there was no rice in the last store I went to today. Tonight a neighbor dropped by to ask if we had stores of food and water and offered to share his. We were touched by his kindness as well as the warmth of everyone in our neighborhood.
As of now, 10:30 pm Sunday night, the government has announced rationing of electricity in the Kanto area where approximately 1/3 of the population of Japan lives. This is an effort to avert a large scale breakdown of the power infrastructure which remains. Loudspeakers throughout the city are blaring to announce that starting at 6:20 tomorrow morning, our area will experience 3 hours of power outage. The whole Kanto area has been divided into 5 sections, and each will experience two 3 hour power outages a day- likely until the end of April. The 23 wards of downtown Tokyo will apparently be spared- at least for now. However, many people commute in from outside Tokyo, so I wonder how it will all work out.
Most international schools have announced school closures for tomorrow since many students rely on public transportation to get there. On Friday, staff stayed past midnight at the school until the last student was picked up or found a place to stay for the night. Tim and I are able to be around the next few days, but some of our kids' friends have parents who both work full time far from home. I
There is a 70% likelihood of a magnitude 7 earthquake happening in the next 3 days. If it is centered closer to us, the crisis could worsen dramatically. News on the status of the Fukushima nuclear reactors is spotty, but not good. There has been some leakage, and there is no guarantee that containment and cooling plans will work.
At present 1.5 million household have no power, 1.4 million households have no water. Hundreds of thousands are in shelters with inadequate food and water, thousands, definitely more than ten thousand people are unaccounted for.
I spent the afternoon at a meeting of a group called CRASH Japan. Plans are being made to coordinate volunteers to work with existing/surviving churches in relief work in the affected areas. I'll keep you posted as I learn more.