This past weekend we took a quick trip to the coast to help out a church in need.
Since we were on the coast, we took advantage and ate some amazing seafood! Pictured below is just one of the amazing meals we had: fried, breaded fish with fried plantain chips on the side. It's called "Pescado Apanado".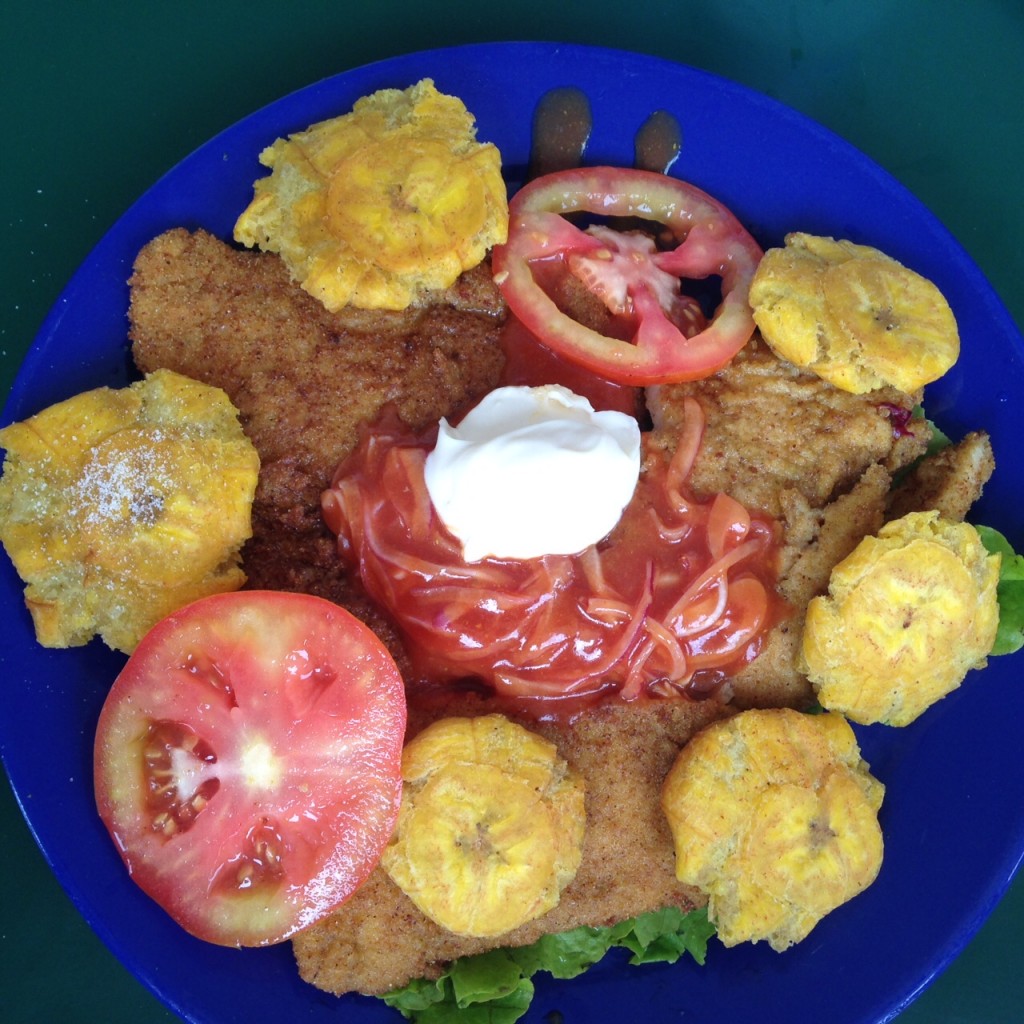 This is the lovely beach we were able to visit Sunday afternoon in Manta. Temps were high, as well as the humidity and so we were grateful for a dip in the Pacific Ocean!