Upon our return to Quito last week we dove right into ministry. Naomi is studying Spanish and Joshua stepped into his leadership role within the Ecuadorian Covenant Church. So far that has meant a lot of meetings. Sometimes serving God and supporting the body of Christ means sitting in meetings! Pray that there would be unity and that those meeting would seek God's will in all things.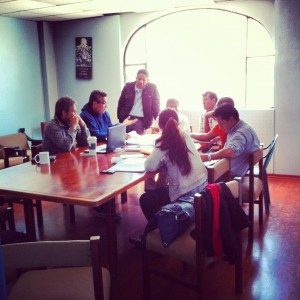 This past Thursday, Friday and Saturday we also participated in a Discipleship Training Seminar. It was challenging and encouraging to think through the Great Commission as a group. Joshua translated (into Spanish) the entire seminar!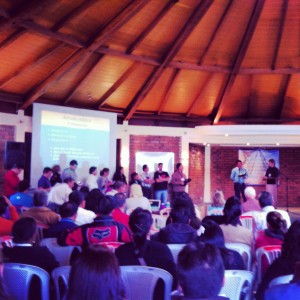 In one informal afternoon session this Pastor shared his experiences of how he has learned to clearly share the good news of the Gospel with others and how he has seen many come to understand what a relationship with Christ means.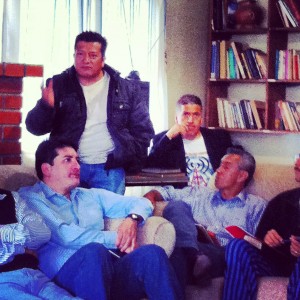 The seminar was held in Cuenca, it was great to get to explore this new town. Cuenca is Ecuador's third largest city. It was great to explore this beautiful old city, it's preserved historical downtown and the cobbled streets just ooze history.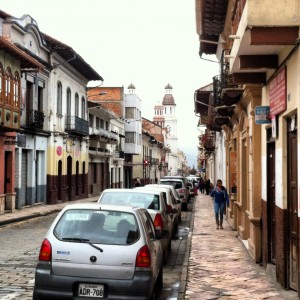 It has been said that Cuenca is home to 52 churches. I (Naomi) strolled around downtown and into two of the churches. Pictured below is one of the doorways of the "New Cathedral". It was built in the 1800's.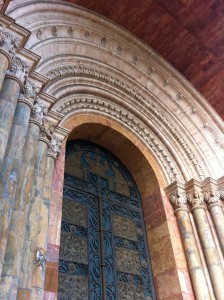 We've had a busy first week! Grateful to be here!