This post is a long time coming as is the soon to be finished newsletter.  I had hoped to finish the newsletter first but the busy days at the start of school are preventing that from happening. This post needs to be today because it features Abigail Grace who is celebrating her first birthday.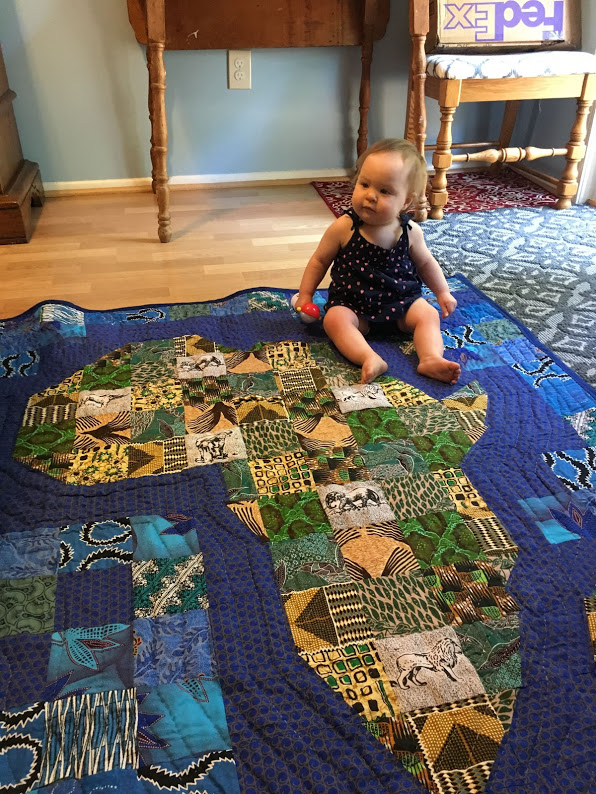 This project had been in my mind for many months but as the school year wound down there was finally time to begin cutting and piecing squares.  The animal squares came from Kenya where we scoured a market searching for just the right prints.
The layering, stretching and basting took place during our last few days in Yaounde before heading to the US.
It turns out airplanes are a great place for handquilting and it kept me warm despite the air-conditioning on the flights.  The only problem was when security in Cameroon wanted to take my quilting needles.  Fortuanately I was eventually allowed to keep them.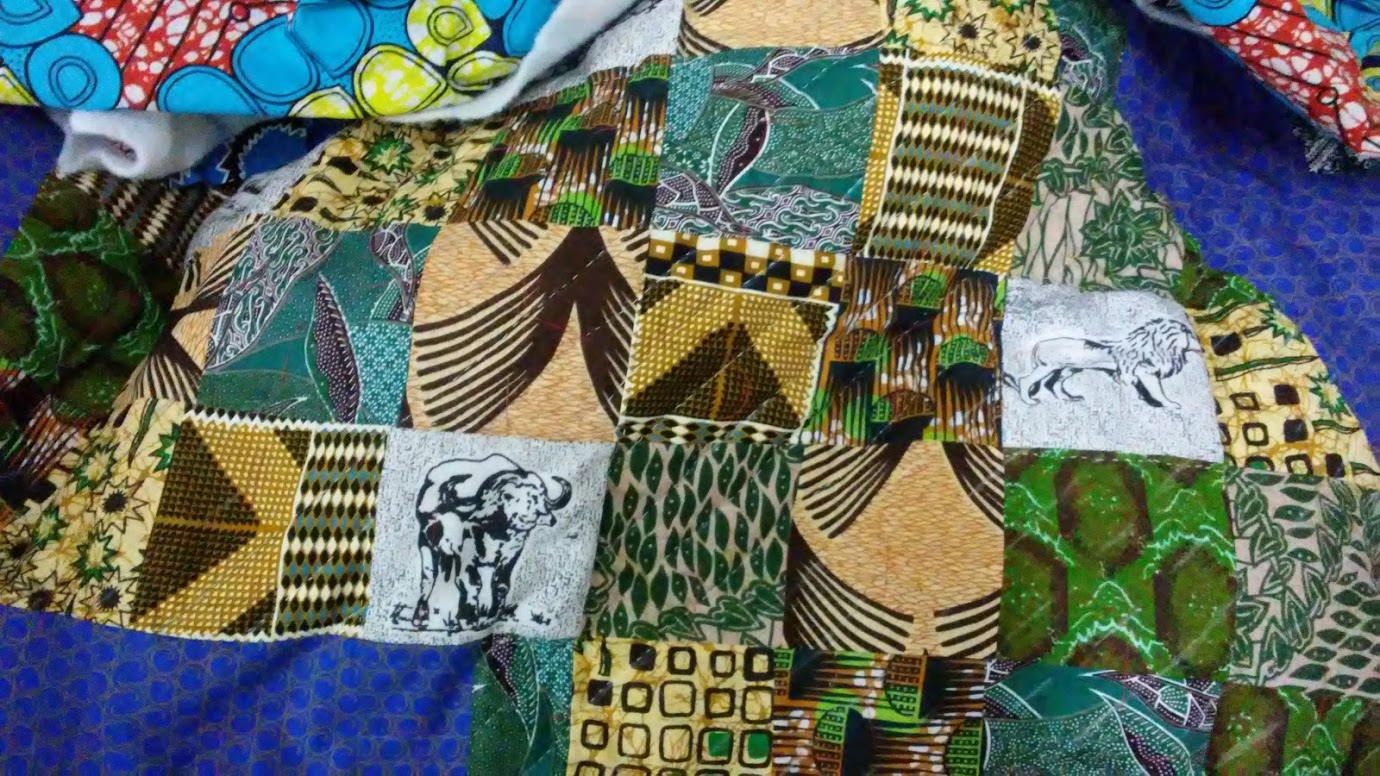 Special thanks to Kristi TenClay for the pattern and helping me with fabrics, stretching and overall advice.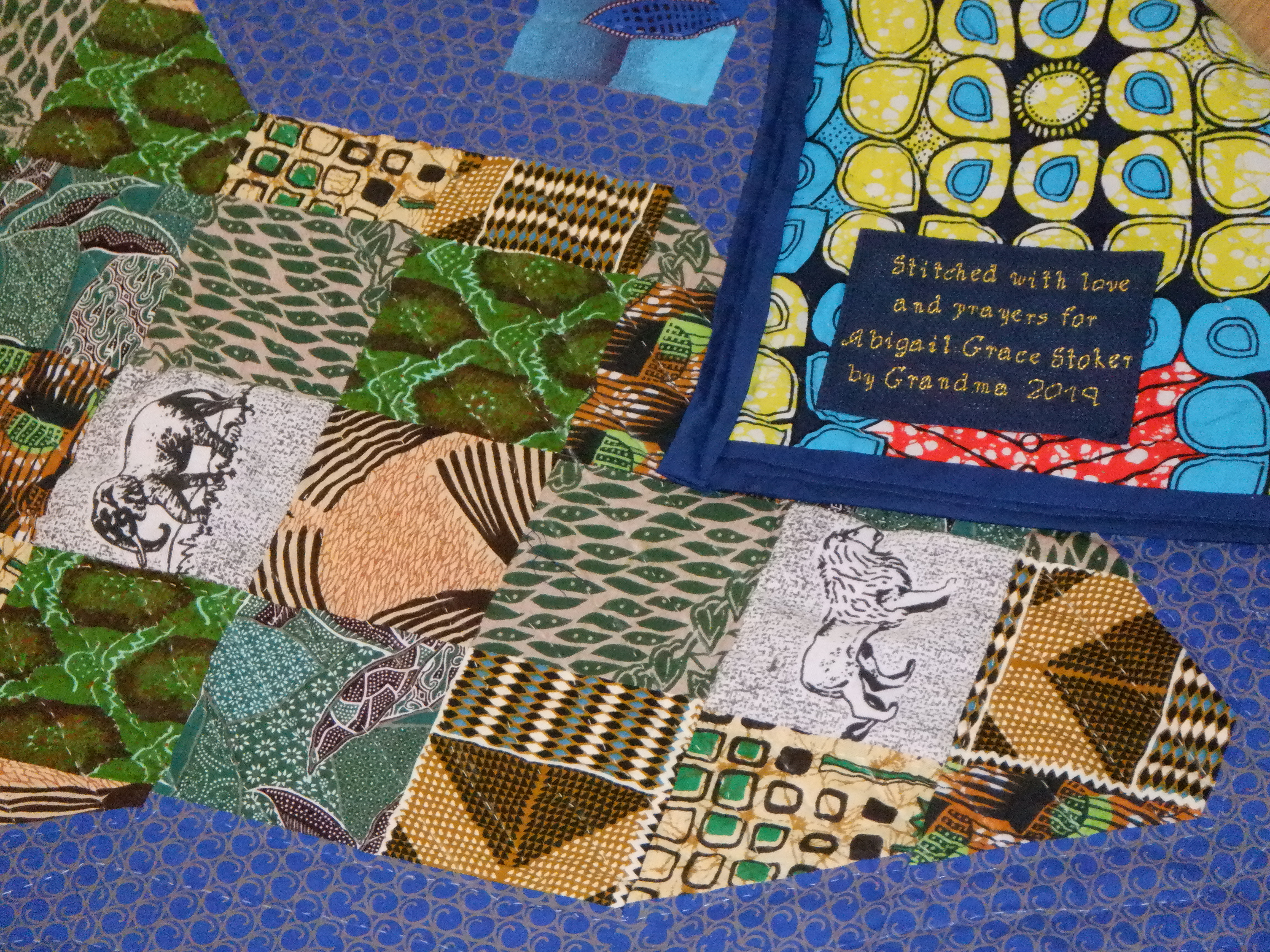 Praying this gives many years of snuggling and playing to a beautiful granddaughter.