When it comes to seasons I am all mixed up. Winter and Spring don't really have any meaning in Cameroon.  But dry season and rainy season I understand.  Now it is true that sometimes it rains in dry seasonbut it never does too much of this.  I can predict that although the days are warmer, the nights will be cooler than the rest of the year.  I can also predict that the humidty will stay high and I will pray for rain to break the heat throughout the dry season.  Rainy season is just that – rainy almost every day.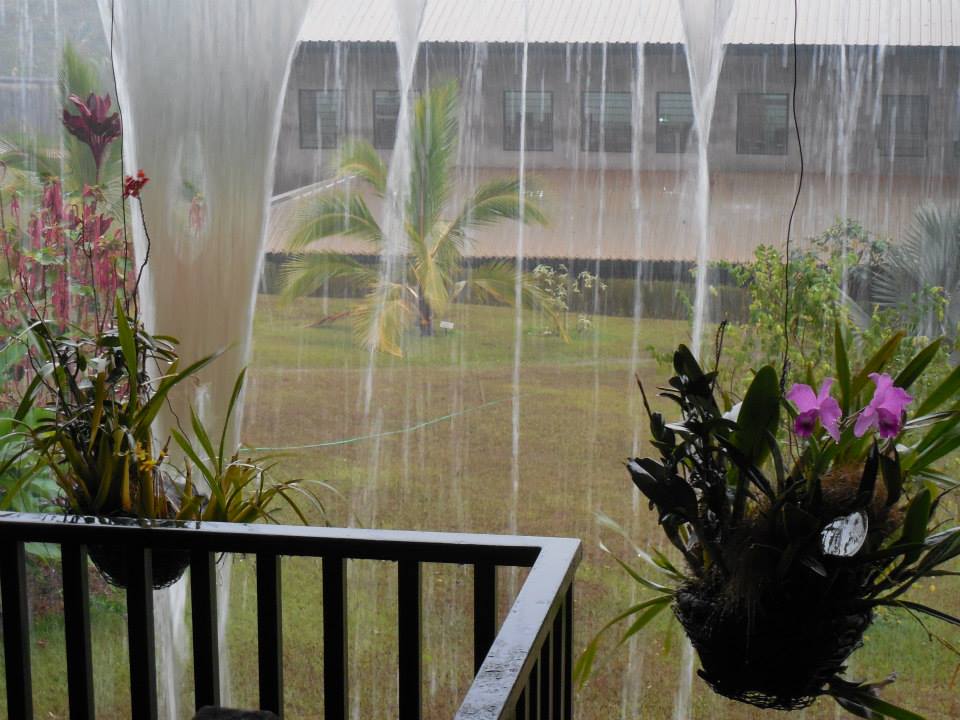 So one of the joys of returning to the US for a year is to experience the different seasons of North America.  In California, sometimes the seasons don't really stay neatly organized like they do in other parts of the country.  Winter should bring rain to us in the San Diego area, but we have had precious little of it this year.  Normally I think about turning on the heating system too, but it has hardly been on at all this year.  Instead we have had days of beautiful sunny 70 degree plus weather.  I was actually excited to go to Chicago to feel cold, see snow and wear my winter boots.
Spring brings the idea of new growth and for me flowers I just don't get to see in Cameroon.  My tomato plants have flowers on them and there are little strawberries on these plants.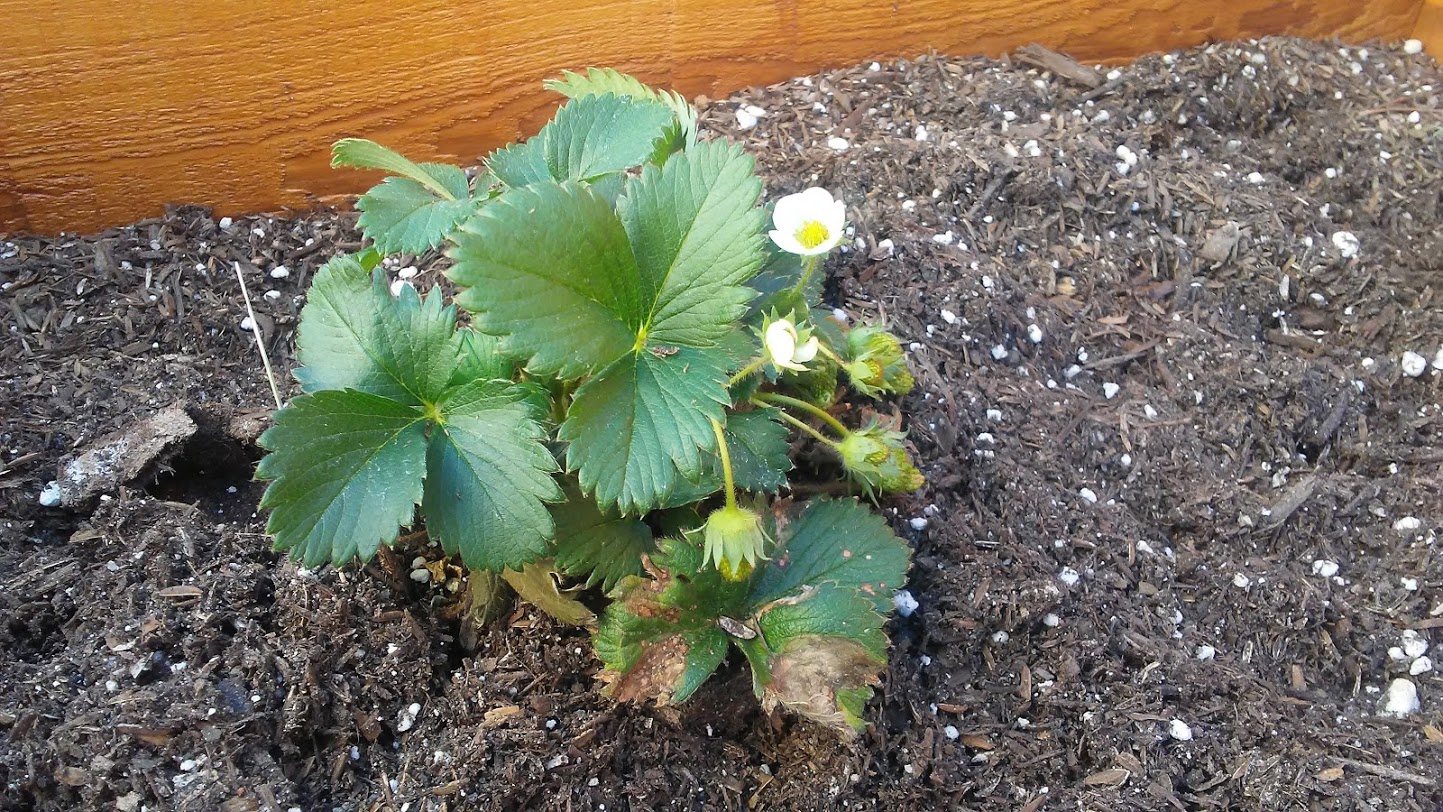 At this very moment we have bright blue skies, sun and the temperature is in the 60's (which is the only indication that it might be winter instead of spring.)  But later today a winter storm is expected.  For San Diego that means wind, temperatures in the low 50's or even 40's, and rain.  According to the calendar it really still is winter but it feels like an interruption to my plans.  After all I bought a firepit yesterday!
Sometimes my life feels a bit like the seasons.  I can't tell which season I am in – or even which type of season it should be.  I make fun plans with friends to visit, there is the joy of seeing a new puppy, but then the sorrow of the death of a friend's mother, the fear of mudslides, and the possibility of a wild fire (really!)  It is all such a jumble and nothing stays in the neat little cubby holes I have made for the events of my life.  Thankfully in the jumble – there is a rock onto which I can solidly trust.  I have learned that in the tumble of everyday life, God himself is waiting to be our sustainer.  Over and over He has proved himself faithful and more often than not what I thought was a mixed up mess, is really a perfect plan.
In the meantime I am going to look for the daffodils which hearld Spring for me when I am in this part of the world.