This last weekend we had the great privilege of traveling from San Diego to Ensenada in Mexico.  Ensenada is a beautiful city on the pacific coast of Mexico's Baja peninsula.
Our group crossed the border into Mexico at about 8 am on Friday morning.  After a beautiful drive down the coast we arrived at our build site.
We saw the home the family we built for had been living in until recent storms caused them to abandon it for a small home of some relatives.
The first day we framed walls, painted siding and trim, put up the walls, and prepared rafters for the roof.
The next day we came back and got rafters up, roof boards down, and started on the shingles.  Jeff and I stayed off the roof, but had plenty to do with cutting and installing insulation, cutting and nailing up wall board and building a ladder to reach the loft of the house.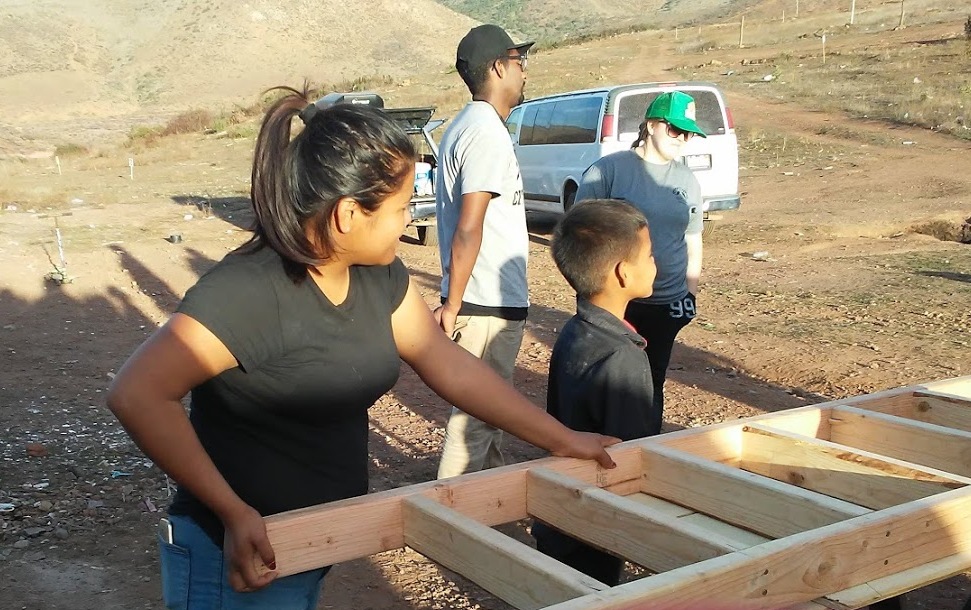 We had a great Saturday evening meal of street tacos and then some nice hot showers.
Sunday morning we began with a morning worship service on the beach and then off to the house build.  We spent the morning taping and mudding the wall board, while others finished off the roof shingles. I (Carolyn) installed a light which I had experience with since I had replaced three outside lights at our Vista house with the identical fixture.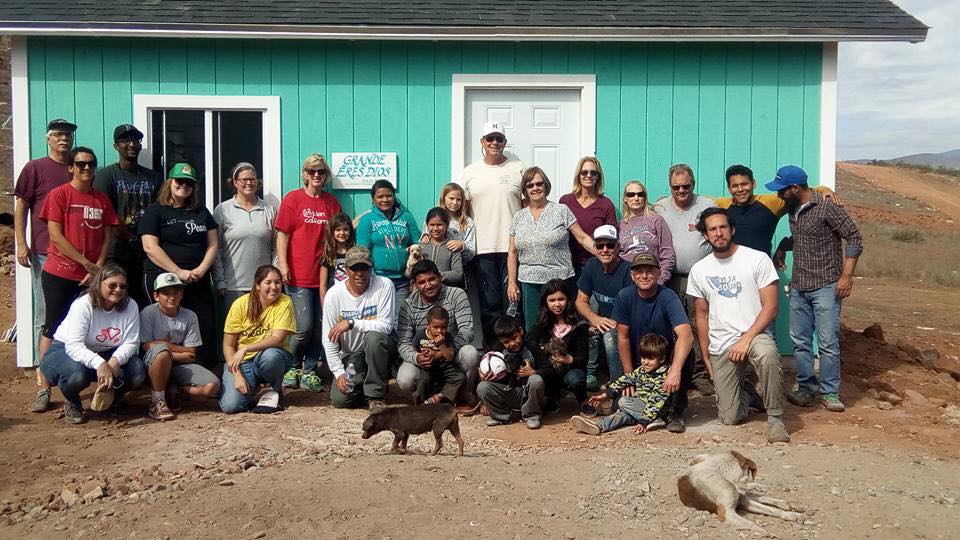 Following the dedication and another taco meal we were on our way back to San Diego.  We crossed back across the border less than 60 hours after we left – BUT we left behind a safe and dry house for a wonderful family.