The Superbowl is coming up this weekend and when we are in Cameroon that means that we are about to leave on the school retreat.  We are not physically present in Cameroon this year, but by prayer we can be present in the lives of our students and staff as they head to retreat.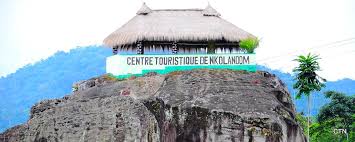 Will you join me in praying for the high school students and staff as they head a number of hours away from the school for retreat.  Pray for the speaker coming from the US, the staff who are working on lots of different activities for the students, and the logistics of a new location.  Even more, will you pray for the Holy Spirit to work in the lives of all and for the conversations that will take place.

The middle school students and staff will be on campus at RFIS for part of the time but they are taking a trip to the port city of Douala to visit the Mercy Ship. This ship is involved in bringing medical care and training to Cameroon. Pray for safety on the road and for their time on the Mercy Ship.  Pray for God to speak to the students through their speaker and for the impact of their various activities.
Would you also join me in praying that we will be present physically with our students next year in Cameroon.  We need to develop more prayer and financial partners for that to take place.  If you are interested follow the link on the side to join our partnership team.