I spent last week in Ethiopia serving on an accreditation team for a school.  I found Ethiopia to be a beautiful country, with a lovely climate (at least in Addis Ababa), and many friendly people.  The majority of my time was spent with the accreditation team looking and validating the work of the school.  However on the last day there was some time for seeing a bit of the city and the people. 
The transport options are so different in this city.
One of the sights I most enjoyed was travelling to and exploring the Old Cathedral and Emperor's Palace which overlooks the city.  The museum had many interesting items and gave glimpses into the rich heritage of this beautiful country.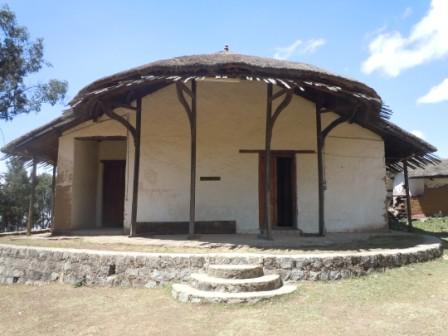 Food is one thing I love – and Ethiopian food is excellent.  I love the spice and flavors that combine together.
There are some unusual sights too …..they brought a smile to my face.
Ethiopia is just one of those places I would love to explore in more depth!