You can take the boy out of the farm, but you can't take the farm out of the boy. In this case he keeps going back to what he started doing: driving tractors.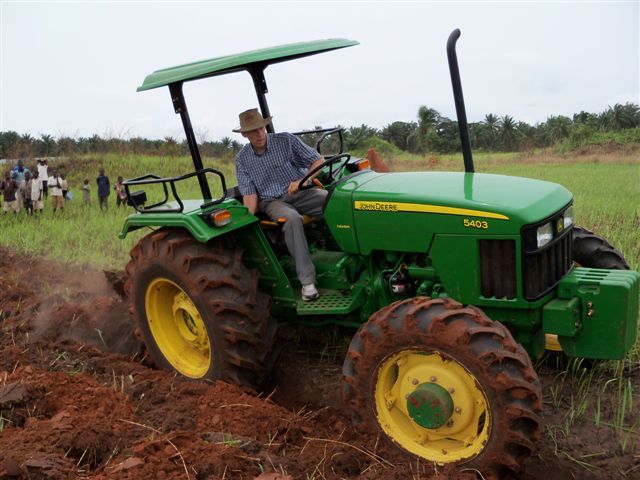 The Congo Ministry of Agriculture gave the CEUM four tractors last May with the objective to encourage farming in the area. (see our May blog post and the web article in May for more info) One tractor was placed in Gemena to serve this area. The development department is planning to plant 5 hectares, about 12.5 acres, in an improved variety of manioc that they got from an ag station near here.
They asked me (Pete) to teach them how to plow, so the farm boy took off to test out a new plow and tractor. It was fun. We had to make some adjustments to the linkages of the 3-point hitch and we're in pretty good shape now. The soil here sure plows more easily than the heavy soil in Iowa! We were just rolling along.
One of the challenges for field work here is obstacles: large termite hills, tree stumps and the nasty short trees that were cut off and an easily puncture a tire. Those will have to be dug out of the area they intend to plant.