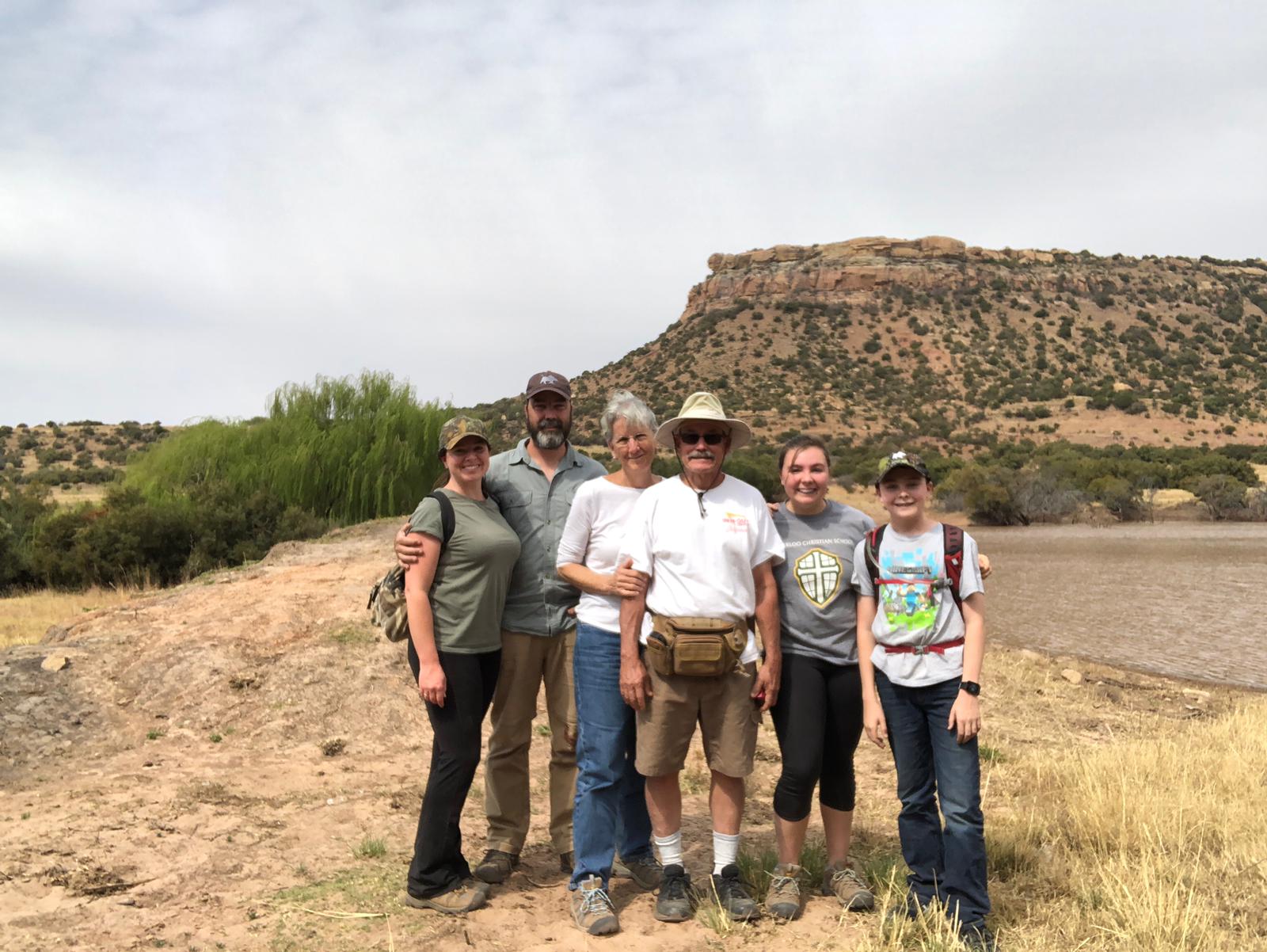 Oh it is so sweet to be with family!  We were able to "get away from it all" for four days with Sam and Anna and kids to a favorite lodge in the Free State, South Africa.  It was a lovely time of rest and healing, not being responsible for anything or anyone for a bit.  We had a memorial and communion service for Roy's dad with this precious family: Sam, Anna, Elaina and Sawyer.  Sam will be flying to California with us on Sunday, Sept. 15th, but the rest of the family will stay in South Africa, so it was especially good to remember our dear Dad/Koko/Grandpa together.  Our other son, Josh, will be flying to California as well, but from Indiana.  He will also come alone, but we look forward to celebrating memories of Dad/Koko/Grandpa with Josh's sweet family; Kimia, Maddie, Maia, and Emrie, in Indiana, the first week of October.   We'll also be able to peek in on our building project there in Plymouth – we're building an apartment on to the back of Josh & Kimia's farmhouse!  Judging from the sunrise sunshine on the house, this was taken early this morning, 9/13.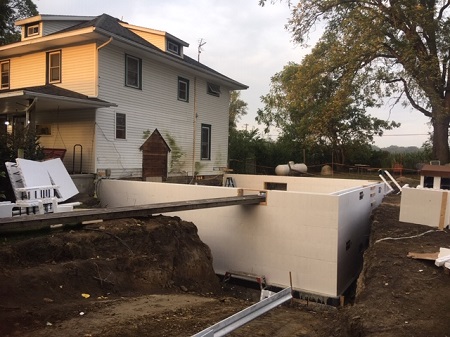 Yes, we are going to the states, first to California for 2 weeks to be with family and friends to remember the amazing and well loved man, Chet Danforth, and to help Tim & Lynn Baker however we can with closing down the folks' home.  Mom will go to live with T & L, so everything must go.  Then we're squeezing in a 4 day visit to Indiana before returning to South Africa October 8-9.   We are so very thankful for friends and supporters who have helped Josh, Sam, and me to get to California for this sacred time; Roy's trip is covered by Covenant missions.  The immediate and loving response to a plea for help was overwhelming, and we appreciate your concern and care for us.  We are blessed!
Please understand, as we travel and grieve and connect, this month's blogs will probably be sparse.  We will be back in the full swing of things the second week of October.  We appreciate your continued prayers for us, and for our family and friends in CAR, Cameroon, South Africa, the states, and beyond!