Roy & I just went to visit our colleagues, BB & S, in their village in Cameroon.  You might recall these are the gifted friends who have rebuilt their lives with Fulani friends and ag co-ops in spite of being refugees from the CAR war.  They live their lives fully with their neighbors, sharing what they have, teaching what they know, loving with God's own grace-filled love.  They work side by side in the co-op gardens, they visit the sick, they share bible stories, and they share in celebrations.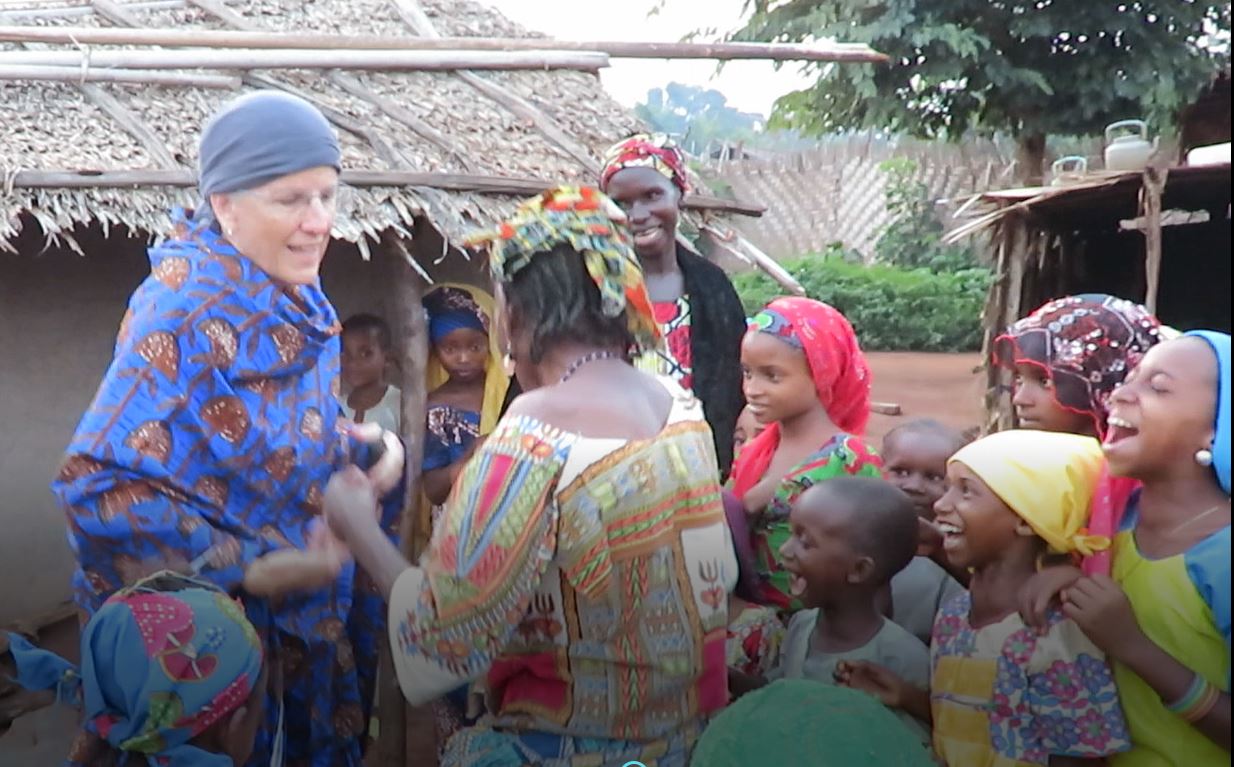 While in N, Roy and BB traveled to another village, about 3 hrs of horrific roads away, but Roy said it was totally worth it.  The guys were so excited about learning about farming and co-ops, they know and trust BB.

While the guys were visiting that village, I walked out to the women's co-op garden with S.
As we followed a crazy winding path and crossed three footbridges,  I was struck by those crossings.
They were simple but strong enough to get us to the other side, and they made me think of S & BB.  Loving simply and fully, building relationships with the strength of God holding them up, building bridges to help friends cross over from misunderstandings and ignorance to come to know the Lord.  Please pray for this couple and their community of true friends, that God would use S & BB to bless them with the knowledge of his loving grace.