When something is over the top, people on the south coast of South Africa say it's "hectic".  This photo below is what you call hectic wind.  We use 6 clothespins for one towel, and even that sometimes comes undone.  Imagine what that wind does to little seedlings and saplings!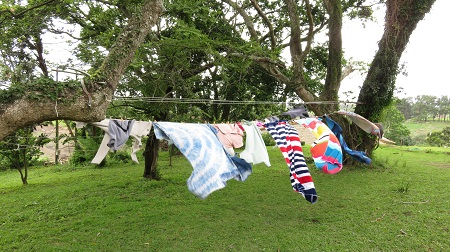 Roy is delighted to have the nursery tunnel shade cloth up, which not only protects from hectic sun (white section 40% sunblock, green section 80% sunblock) and hectic rain (helps it to come through as mist rather than cats and dogs).  He is in process of getting all the plants under protection now.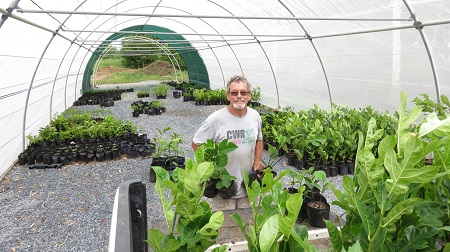 We have in mind that this development will be called Back to Eden, focusing on helping people to be blessed with fruit of the land and fruit of the Spirit.