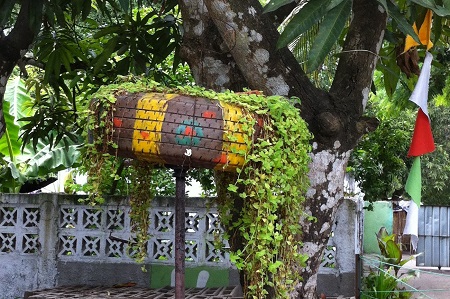 With hearts full of hope and days ahead full of plans, Alex and Melanie Viana have been a joy for us to meet and get to know a little bit.  Partnering with their dear friends Pastor John and Pastor Maria,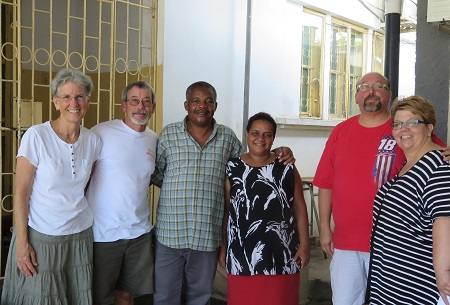 they are involved in orphan ministry, equipping and coming alongside pastors of new church plants,
and vocational training, specifically in sewing for now.  The orphan ministry isn't just taking care of kids forever, it's about schooling them and caring for them until they can be placed in homes.  We understand almost 400 children have been placed through the 2 orphanages.  These aren't running solely on outside support but have 2 businesses that bring in funds: raising chickens and a milling business.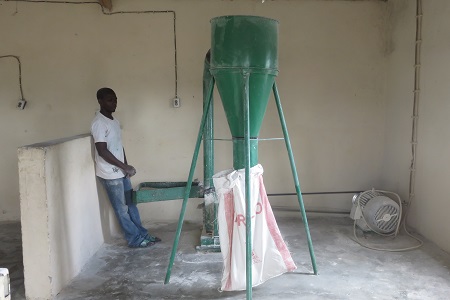 Here's a little guy eavesdropping on the bigger kids' reading lesson, probably looking forward to the day when he can be a big kid too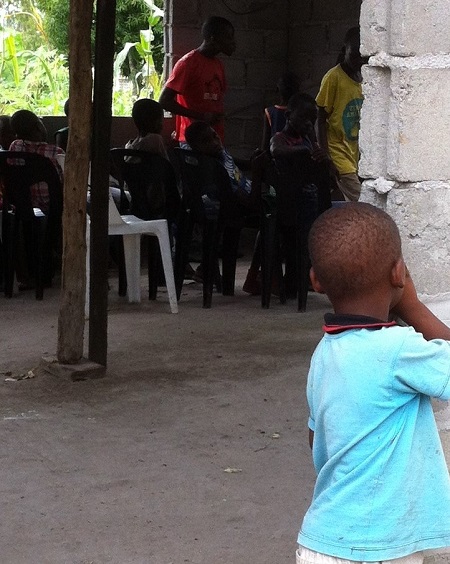 A playground on the property provides a safe place for the resident kids AND the neighborhood kids to play.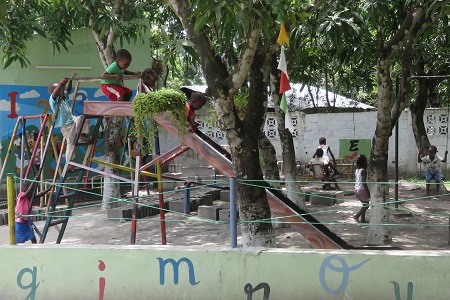 We can't neglect to mention 2 bundles of fun and energy, the twins, Josh & Joey.  They are a major part of the Vianas' world and I have to say have given me plenty to smile about these past couple of days!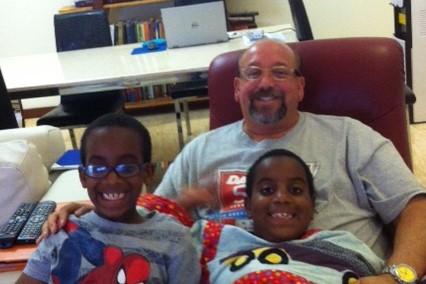 Please pray for this dear family, for their colleagues John and Maria, for the church plants and the orphan ministries, for language studies, that the Lord would guide and bless them!