Our kids, Sam & Anna, are out there, being in relationship with people, loving them in awesome ways.  Anna has just started Zulu language study, and she is learning by immersion, at the Genesis connected Khula nursery school.  She's delighting in just being with the kids and the teachers, hearing Zulu all day and playing "This little piggy" on delighted children's toes.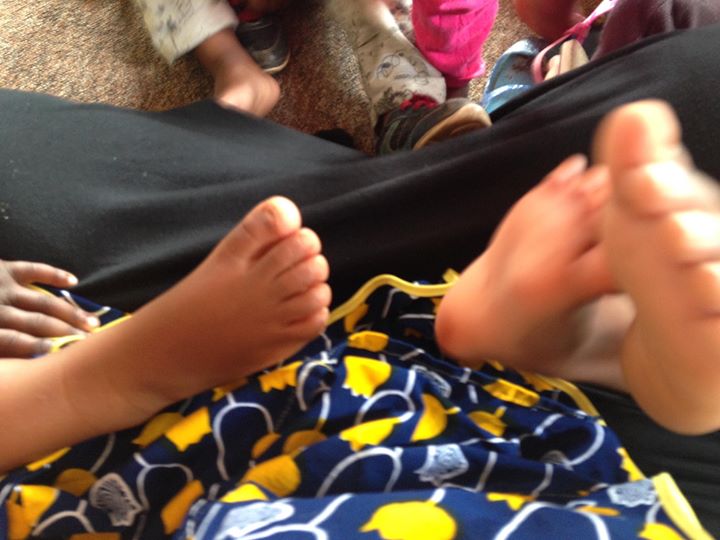 Sam's dream is coming true, Titus Garage – here's a description that Anna posted a few months ago:
We've been in a planning, collaborating and fundraising phase of starting up a new job training facility in South Africa to target devastating unemployment rates and spiritual poverty.  We work in conjunction with Genesis, a South African NGO strategically established in the Port Shepstone community area.  The Titus Garage will exist to technically train and spiritually equip aspiring car mechanics.  Currently, young people attend technical college to become a vehicle mechanic but have little chance of being hired without hands-on experience.  The Titus Garage will bridge that gap by giving them real life experience in a maintenance shop while also either exposing unbelievers to the gospel or discipling current believers.  Sam has been acting as handyman to a dozen other Genesis ministries while planning and prepping for Titus Garage to come into fruition.  He will be transitioning into this role as it gets established.
Here in the photo is Sam with Mthandeni, his apprentice for almost a year now, and Wayne, a car guy with a heart for the Lord.  Pretty awesome Titus Trio, eh?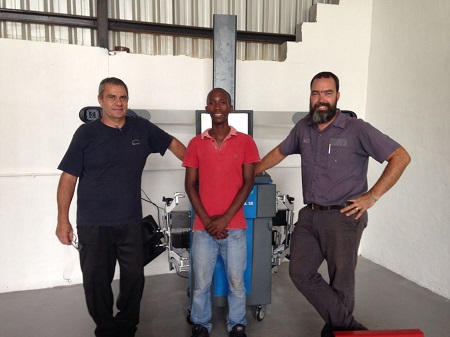 New equipment from generous donors will soon help Titus garage to be self-sustaining, even with the hope of having enough to pass on the gift!