Four guys and four girls, and a passel of dogs LOL, joined together to pray over the foundation of the house our son Sam is building for us.  The four guys anointed the four corners and we all tucked verses of blessing and hope into the cement bricks.  These cement bricks are now covered by a lovely smooth cement slab.  May God bless our house with joy and his presence!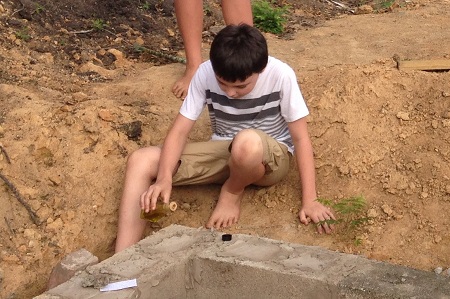 Four guys, two huge smiles from Gary and Sawyer, and Sam wondering what on earth his dad is thinking??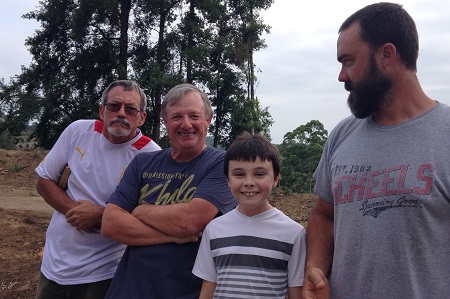 Four big smiles and one second later Tiggy the Jack Russel cleaned my front teeth with her tongue!  See her looking, getting ready to be a doggy toothbrush??? Yikes!