We are filling our last weeks before leaving for Africa with as much friend and family time as we can.  Roy is combining business with pleasure, though I'm not sure that's the right thing to say about his being on a tropical fruit expedition in Ecuador with one of his best friends, Paul Noren.  He is thoroughly enjoying himself, visiting a long time fruit seed provider, Jim W. (on the left in the picture), so I'm pretty sure the pleasure outweighs the business side!  They were at Jim's place, about 4 hours' drive from Quito last week, and now they look forward to exploring the Amazon jungle a bit this coming week.  They experienced a couple of earthquakes the other day, followers of the big quake in April, but having grown up in California thankfully makes a person less freaked out during a tremor.  They are fine, no damage around them done, though Ecuadorians are still dealing with the destruction and loss caused earlier.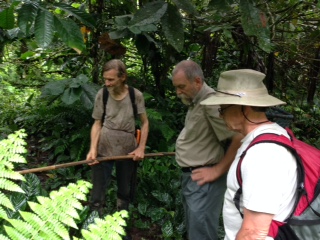 I was able to join my buddies Karen and Launa for brunch before I left California June 14th.  It was so great to be able to spend time with them, to catch up on their family news, and to laugh together!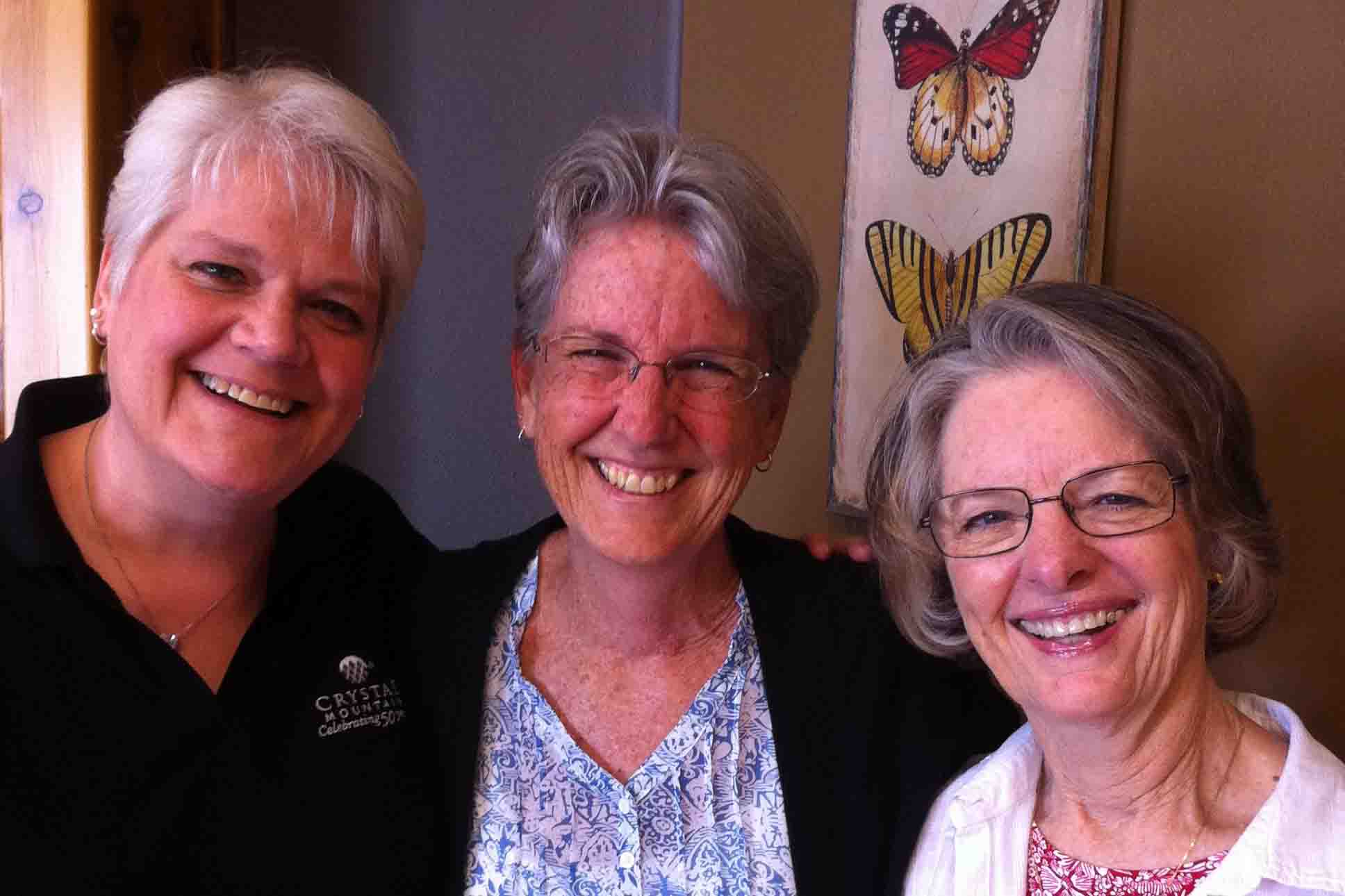 These friends are some of the best gifts in our lives.  Friends who know you, friends who you can trust with your worries and know they'll be praying for you.  Friends who make you laugh 'til you cry (or worse) and even help you to get serious when it's needed.  Friends who can tell stories for hours on end about your experiences together.  Friends who make you smile when you think of them or friends who love to wander for hours through dense jungle looking for that next crazy fruit that will make a difference in someone's life. Friends who randomly bless you with surprises.  Patience, understanding, love, generosity, loyalty, and fun all rolled up in one!  Thank you, Lord, for buddies!