Roy now has a coin collecting buddy, Stewart, from one of our supporting churches in the Sacramento area.  They enjoyed a coin collectors' convention last week together.  It is good to see Roy finally find someone as excited about old coins as he is!  They had to spread their booty out on the table and show it to us.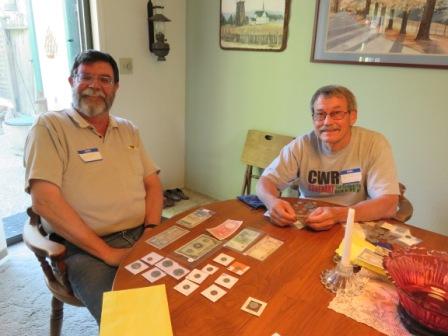 And then there is fishing!  While Mom & I talked and read nearby, Dad & Roy fished and fished and fished.  Lots of hours.  They caught some trout, and our neighboring camper contributed some, so there are now trout in the freezer to share.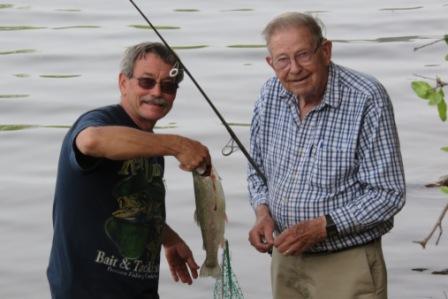 We are thoroughly enjoying our time with Mom & Dad.  Whether it's listening to old stories, camping, or just being together, our common faith and family love make our visit delightful.  Precious times, precious folks, precious memories.  Thank you, Lord!