First stop, Olympia, WA, with Brian & Linda Wiele, at River Ridge Covenant Church, very fun and caring hosts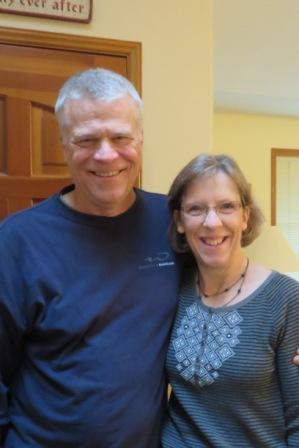 complete with walks through mossy forests and along the Puget Sound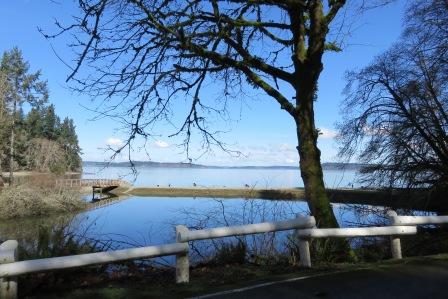 As well as a whole group being willing to taste durian shakes! Notice the guy holding his nose in order to drink !!  LOL!!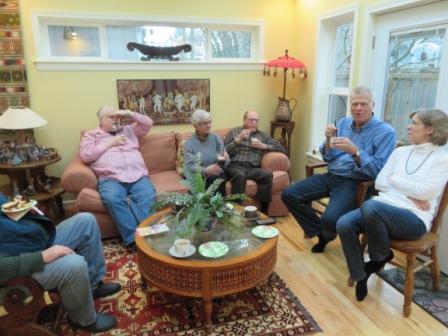 Next came two stops in Oregon.  We visited with missionary friends, Gordon & Dolores Martin, mainly to say thank you to Gordon for helping to illustrate Roy & Paul's 100 fruit book.  Our son, Josh, did the first 82, and Gordon has been kind enough and completely talented enough to work on completing the last 18.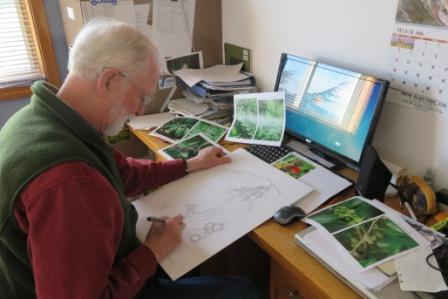 We had the pleasure of seeing the airplane he has been building in a workshop just down the hill from their home!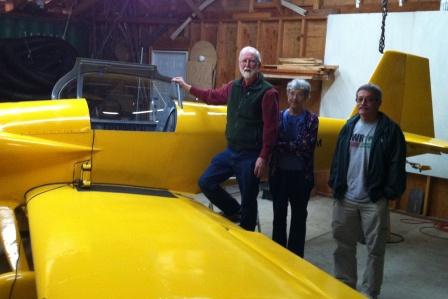 What fun to next visit dear friends Ron & Lisa Southard, also in Oregon, and to enjoy homegrown collard greens and chicken, but most importantly just to catch up on all the family news.
Then, on to Yakima we went, through a bit of snow, but nothing like the storm which required chains on the last time we crossed the mountains.  This time, just gorgeous snow! We visited with Wiley Heights Covenant peeps, were blessed by the great turnout for a BBQ and our presentation on a weeknight!  They and many other WA Covenant churches have been supporting the CEFA project with apple sales!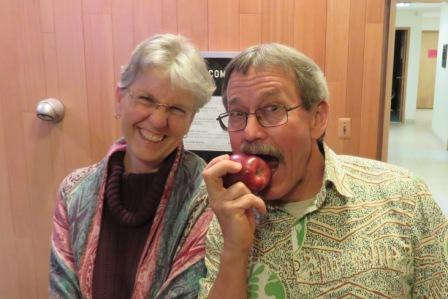 We were blessed by our hosts, Don & Nadyne, and Pastor Mark and family.  Aleta was able to visit her cousin Kent and her 94 yr old Uncle Ken while Roy toured the apple orchards and packing plant.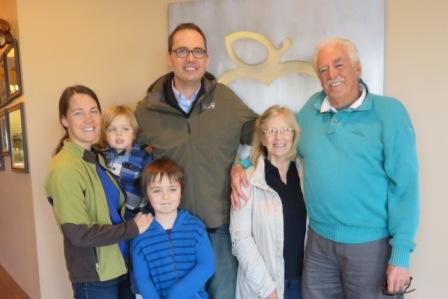 as well as seeing Brad & Ruth Hill, long time friends from Congo/Zaire days!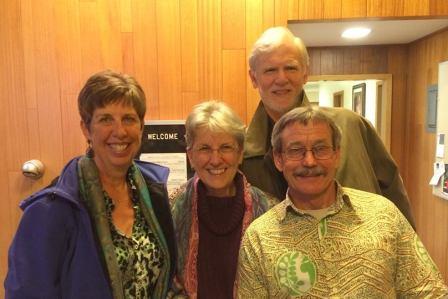 We spent some time with college buddies, Thom & Noranne Skaanland, and even got involved with planting a tree!  Why not?
Then we pointed the car north and were with friends from Bellingham and Seattle, including the youth pastor & his wife from Kingsburg, CA, Covenant from the '90's! Brian & Glory Johnson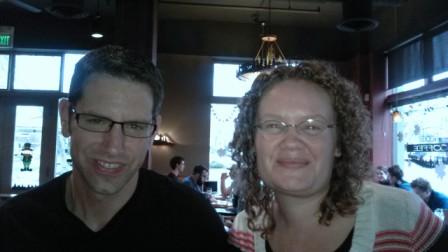 and so many other friends, we can't post them all…sorry Kerls and Andersons and all!   Thank you Norwesterners, for your loving hospitality.  The weather wasn't exactly balmy, but your hugs and welcome made us warm.