Midwinter (Covenant pastors/missionaries/etc) conference in Chicago last week was excellent.  We were able to attend good workshops, be blessed by wonderful worship and teaching sessions, AND we spent many hours visiting with colleagues we haven't seen in a long time.
When we returned home to Plymouth after a month away, look who tagged along with us!  Ken & Adrienne Satterberg and Karen Benson!  Oh the laughs and the games and just hanging out together!  Of course there was food, including a veritable profusion of nuts, whose amazing weight loss/good fat/promote health properties were not lost on us!
Adrienne forgot her slippers, but thankfully she could slip right into our grandson, Sawyer's, that he left behind.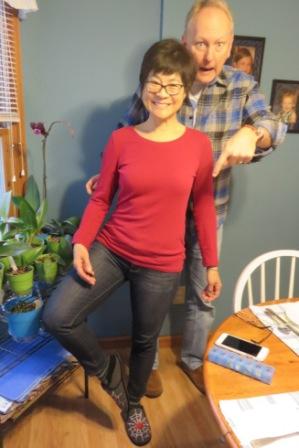 Of course, being with Joshfam is all part of the Plymouth experience.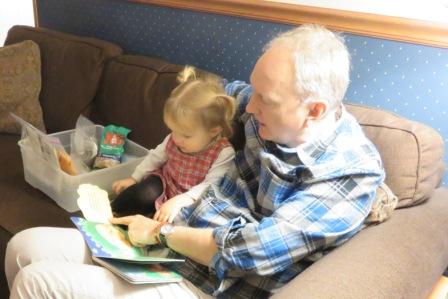 Sorry, Adrienne's eyes are closed, but this is the only one of all 5 of us together.