Daily Archives:
August 21, 2015
Oh what fun!!!  We enjoyed a few days' camping with Josh, Kimia, Maddie, Maia, and Emrie.  The 2 older girls climbed the lighthouse with me, all of us getting a bit spooked out on the spiral see through stairs, but …
Curt and Martie Peterson took us out for sushi (my first time!!) and we had just about finished the meal when Roy spied the beautiful little arrangement below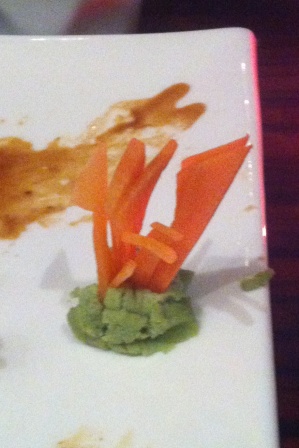 and thought everyone had been very polite about not hogging the avocado/guacamole!  …
Posted in
Fun
Comments Off

on Wasabi??? I thought it was guacamole!!!
Basically, what MCE means, is a gathering of the Covenant missionaries who are just getting to the states for home assignment/furlough/itineration – whatever sounds right to you.  It is a re-entry seminar designed to bring Covenant missionaries from all …