Roy and I have been watching a couple of different TV series, given to us by dear friends in the name of member care.  I'm not sure that I'm made for being patient waiting for the next show, especially when they leave you hanging "to be continued…"  I got to thinking that those phrases seemed to fit what we're doing right now.  We've left Africa for a time, definitely leaving some friends there hanging on the edge of their seats, and we're waiting with trusting and joyful anticipation to see how the Lord uses them and their circumstances in the next year.  We're going to miss seeing, in person, the ways that they will do what needs to be done, just like we're going to miss beautiful blooms and tasty fruits while we're gone.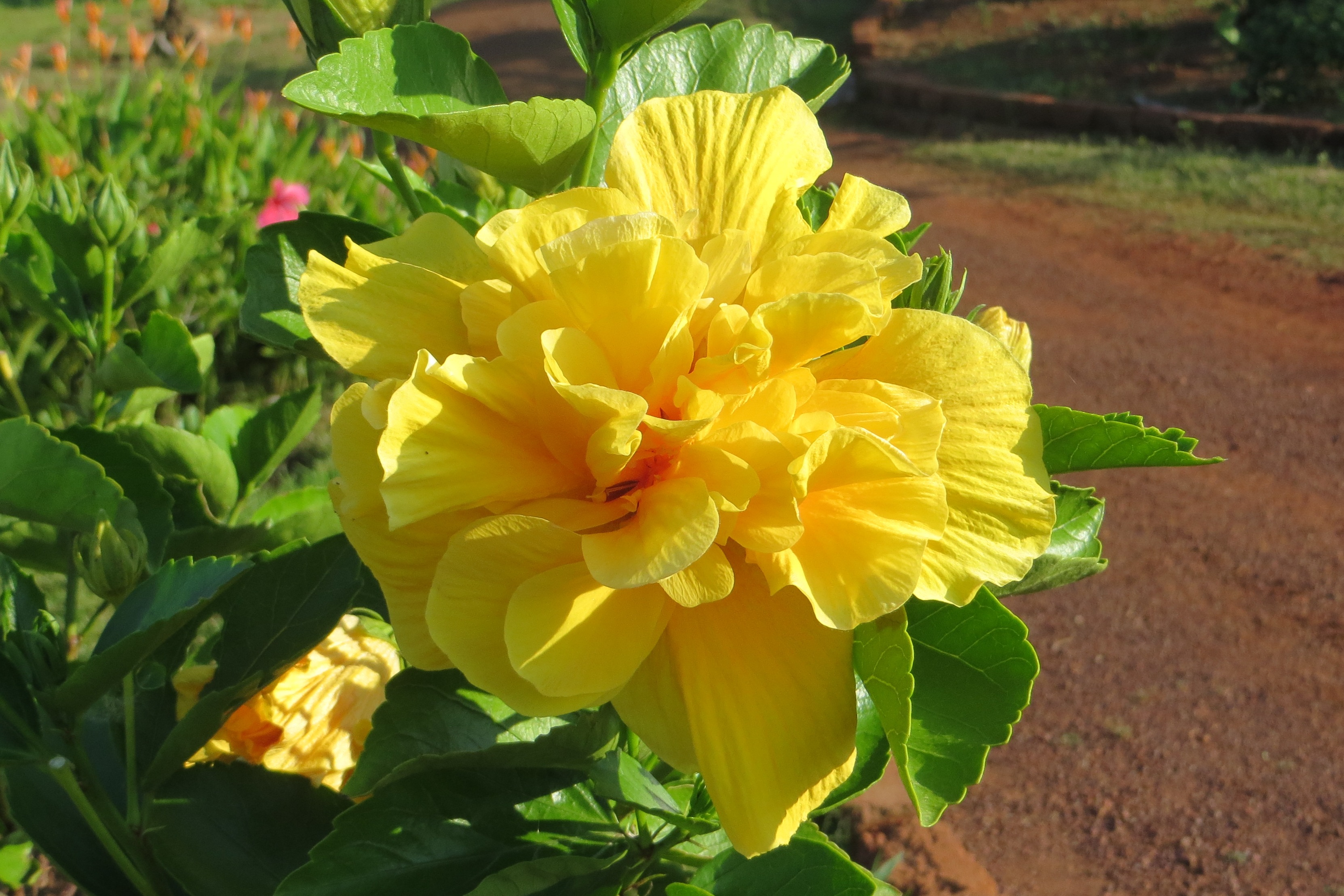 Mathias runs the central pharmacy at the mission hospital, and does an amazing job.  He occasionally still looks to me for a bit of bookkeeping advice or to help with making phone calls about huge med orders, but for the most part he does a great job of running it on his own.  I am thankful for this honest and hard working friend in my life.  We will definitely have contact over the next year by email and Skype, and I'm looking forward to hearing his success stories, and about how God has kept him going.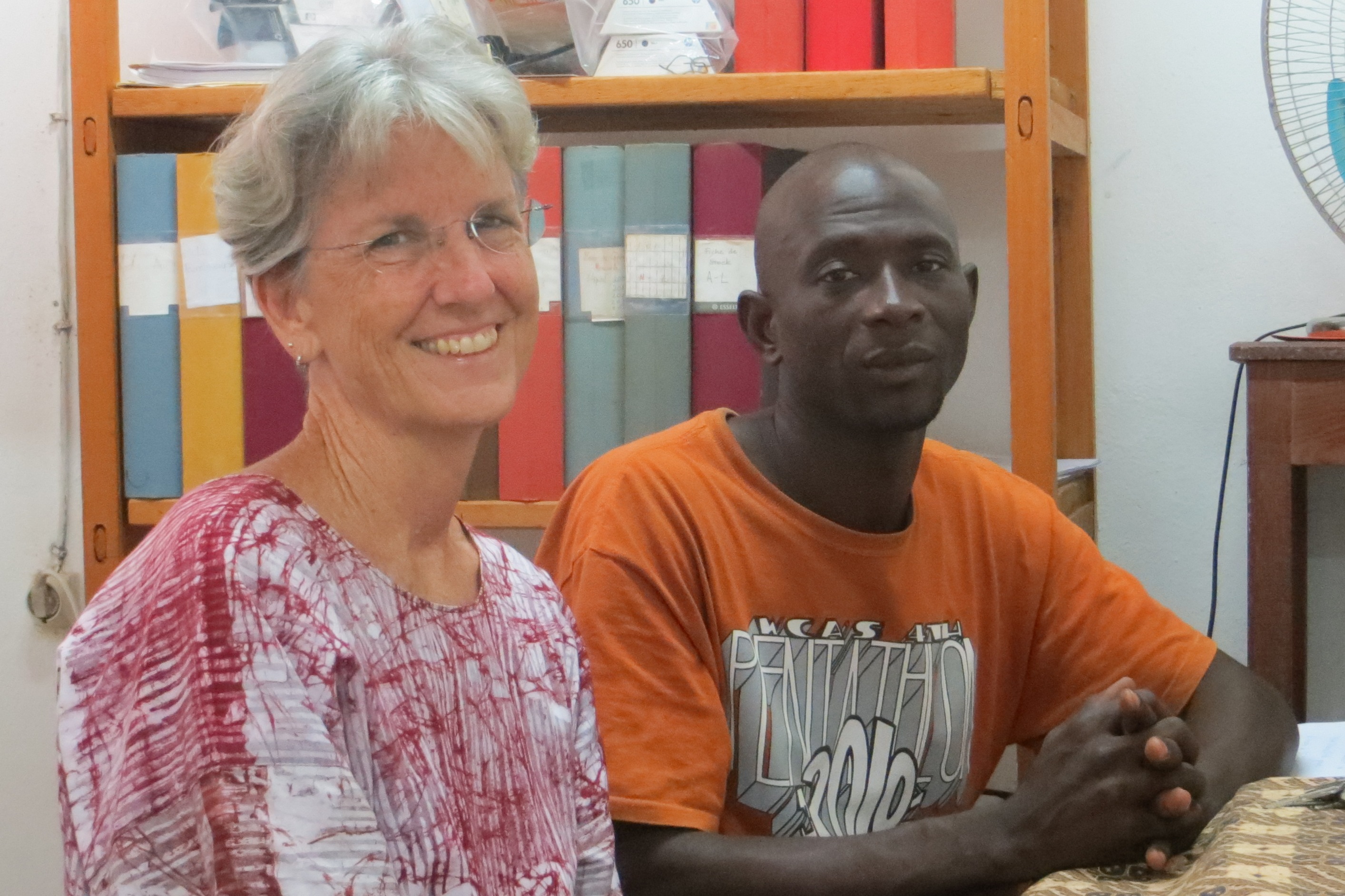 Roy was able to get the discipleship booklet translated into Sango and printed, at the last minute and even handed out to many of the different churches in the area.  We are hoping to hear stories of how going through these booklets have changed lives!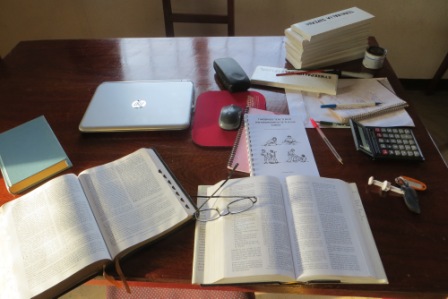 Alexandre, the CEFA farm manager, has alot on his plate, keeping all the work crews going; clearing land, pulling weeds, watering when need be, making sure the nurseries, livestock and orchards are in good shape.  From bees to cows and coffee to breadfruit, he's the go to guy for work and advice.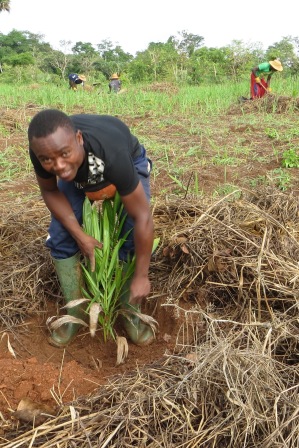 Our night watchman, Maturin, is an amazing and caring guy.  Here he is being way too serious with our missionary colleague Tom H.  This photo makes me laugh because Maturin is about the smiliest guy that I know. His wife, Albertine, was about ready to pop with baby number 7, at least I think that's how many, when we left!  We'll look forward to meeting the little one next year.  Sadly, we are saying goodbye to Tom now, at least for awhile, but we'll try to keep in touch over the years.
Benoit is the director of CEFA and does a great job of it.  We hope to hear of his being blessed to be a blessing over the coming year, and pray that God will give him strength and patience, wisdom and peace.