There are thousands of displaced villagers in C.A.R, people who fled from their homes and fields to seek safety.  Many of their homes were looted and some were burned.  Some have been able to return home and have begun to plant their fields again as the rains have begun.  Many still are living with relatives and friends, still waiting out the conflict.  To encourage these friends, CEFA, with the help of many generous donors, has again put together care packages. CEFA's director and crew, including Roy and Tom H., helped give out bags of food on Friday.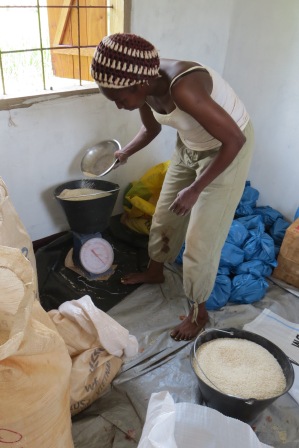 Preparing the bags of supplies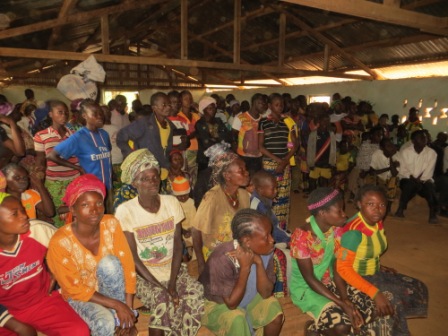 Listening to the director's words of encouragement, and waiting their turn to carry home their gift
What a joy to be able to participate in this, to see the smiles instead of tears and fear!