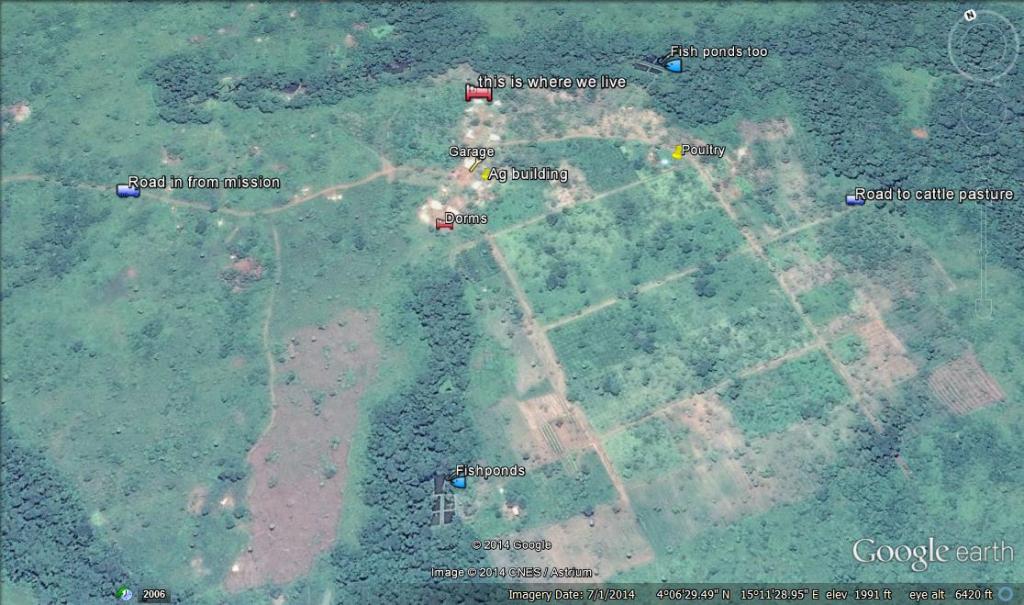 This is where we live! This photo had to have been taken in the last month or so. If you want to go to Google Earth and get a closer view, just enter these coordinates:
4º06'20.73"N    15 º11'33.66"E
Here is a view farther out, so you can see where we are compared to the mission where we used to live, and the town of Gamboula.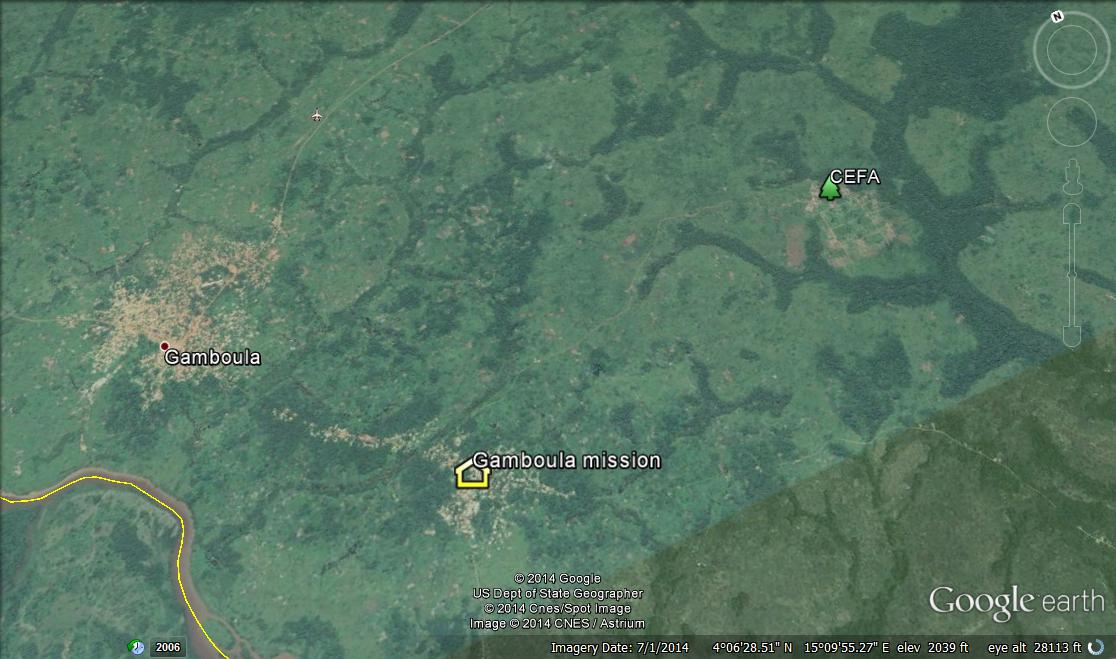 We have been very open about living at Gamboula, as missionaries, with great freedom in this country, over these many years, so we are thinking it is okay to publish this, and it gives all of you a better feel for where we are.  Please keep praying for C.A.R., for peace and reconciliation, with some extra prayers for those who have been hurt or displaced.