What do you do when you see this in front of you on the only road between you and home?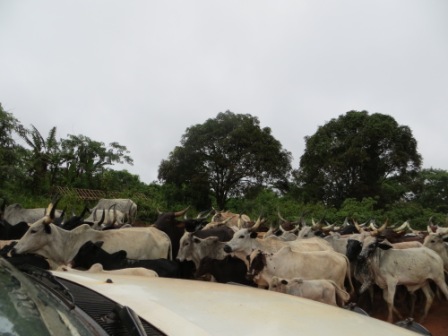 And they pass by.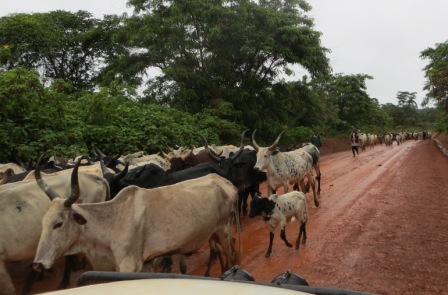 And you see some more. And you wait. And they pass by.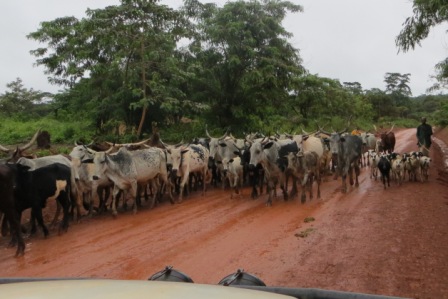 And you smile as you remember visiting with Fulani herdsman out in the field, and you chuckle to yourself as you remember about the sheep that thought he was a calf.  And you say a prayer or two for these men and their families who are probably moving these herds because they can't live in CAR anymore.  And you keep praying and keep hoping and you keep waiting.  For mercy.  For healing. For love to win.