Lori & Josh and their 2 year old are going to live in the boonies, and they opted to fly 2 hours or so rather than drive 14 + hours to their new home.   They will be studying Fulfulde and seeing another place of Fulani ministry.   They had to pack up the basics of what they might need or want for the next 9 months, planning on less than 900 lbs. total including their body weight.  This is Lori, amongst their stuff.  Note the classy luggage; cardboard boxes and plastic bags, plastic Rubbermaid tubs and cloth totes, anything that will be useful later to keep bugs and moisture out or that will conveniently fit in the pod of the plane.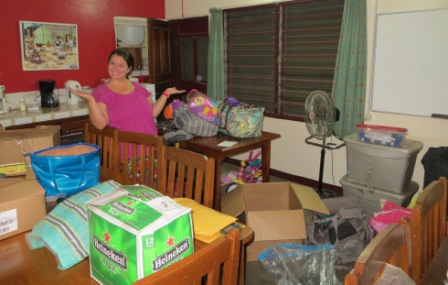 Okay, I know you need to be flexible, but…this is Josh's main piece of "luggage".  He put his dirty clothes, tennis shoes, and transformer into a box (the Heineken one – (o;), but left this interesting mish mosh of precious possessions.  Wait, it got classier; we later had to tape the whole thing shut because the ziploc strip did not work!  Can you recognize as many as 10 items in the bag?  If you can, you win the prize!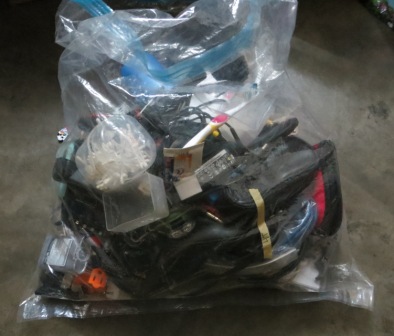 And here they are, early in the morning, all packed up and prayed over, ready to go!  (Sorry, I thought their smiles were better on the camera screen – they really aren't grimacing, they're winding up to say "cheese")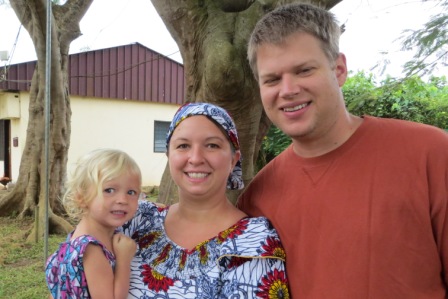 Please pray for the Shinars, for their adjustment to a new place, for them to be blessed to be a blessing!