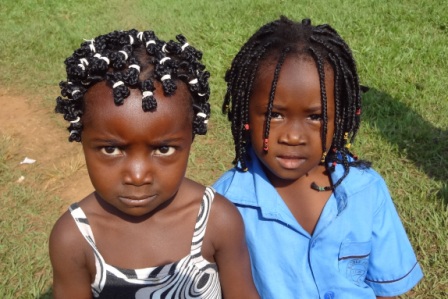 These two are sporting the latest in hairdos, as my mom would've called them, hairdon'ts, well, that is, if I tried it with my white girl hair.  Oh, but they're cute, eh?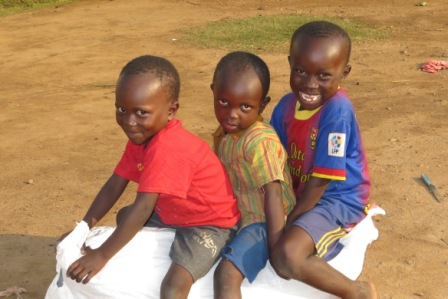 These three were on their way somewhere FAST on their makeshift motorcycle.  What's that you say?  3 is too many?  How about this?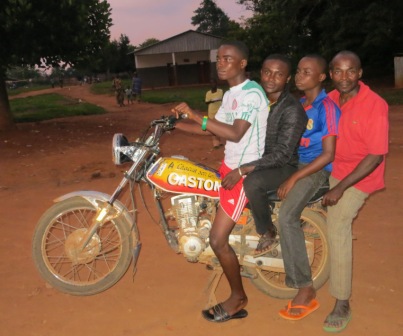 It's not unusual to see 3 or 4 people on a motorbike.   These guys are sitting still, so it is tilted back, but normally the driver will be sitting way up on the gas tank.  As you can imagine, we have lots of motorcycle accidents.