Our dear friends, Armand and Jeannette, celebrated 30 years of marriage by tying the knot officially, in two ceremonies, with the state and the church.  It was a fun filled day, singing, laughing, and praying blessings over these two.
I made a small wedding cake and told them about our stateside tradition of feeding each other cake.  I told them how we often will have fun with smearing frosting all over the spouse's face, but they were polite as could be.  You should have heard the ohs and ahs as they fed each other, though, it was pretty fun!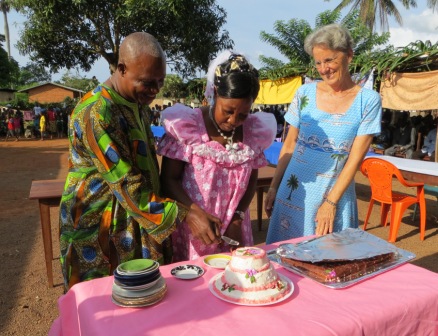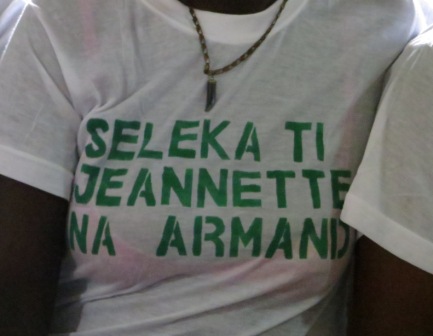 Interesting that the word seleka was used over and over again during the wedding ceremony and you can see it here on one of the many t-shirts present.  It means agreement, and it is being used by the group that took over the country in March, because they are a melding of many groups into one.  They really aren't in agreement yet, which is why we keep asking for prayer.   Armand and Jeannette have the right idea about seleka, let's keep hoping and praying that the self-named president and his group get the idea right, too!