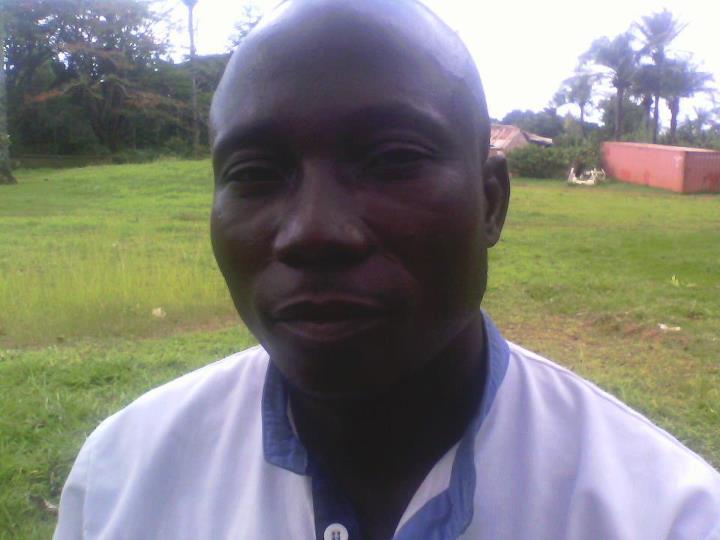 Meet Benoit Y., friend and helper.  This is one of the men who helped us to leave the mission in a timely manner on March 24th.  If not for his surveillance of the situation, we may have driven with our 9 vehicle convoy right into the midst of a mob, complete with renegade soldiers.  He bipped around on his motorcycle, checking things out for us before urging us to proceed, as quickly as possible, to the non-motorized ferry crossing.  This option was a lifesaver, as, upon his return to his home after seeing us to the river, he came upon the soldiers trying to push start the truck that Kim & Luke had spent hours on trying to fix that morning.  The delay probably saved all of our trucks from being stolen, as we had to take the alternate route at the last minute.
This is how our group found the truck on their visit last week.  They didn't quite succeed in their hot-wiring attempt, nor in their push starting attempts.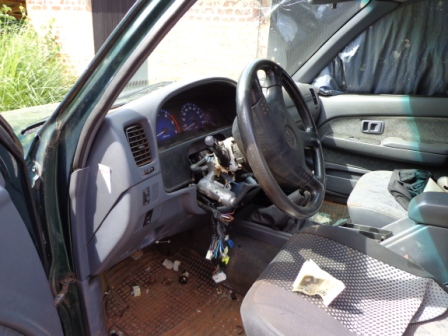 We are so thankful to have avoided meeting up with the advancing soldiers, and we are especially thankful for Benoit's and others' help on that last crazy day.