Sunday night, just before midnight, after a panic prep (because the labor progressed so rapidly) by Dr. Tim and minimal help from Aleta, Esther Elikia was born in the guesthouse next door to Danforths at Gamboula.  The mom, Mary, is doing very well, as is the baby.  Esther was welcomed into this big world first by her dad, Karl, and then over the next hours by her grandparents, Paul & Sheryl Noren, her big brother Michael and big sister Ruth.  Ruth was a crack-up to listen to.  She was so SURPRISED to find a baby sister in the room when she woke up in the morning.  We are so pleased to have been a part of this excitement.  Aleta was there when Sheryl gave birth to Karl, Esther's dad, way back a long long time ago in Congo, then Zaire.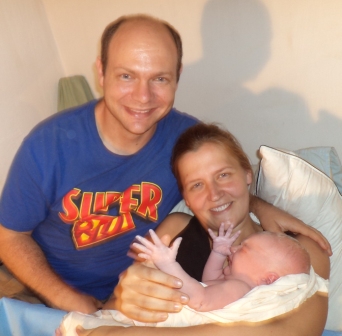 Not the happiest moment in Esther's life, but you can still tell she's a cutie and a keeper!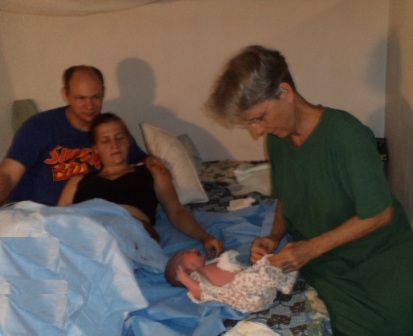 Getting cleaned up and dressed for the night.  Welcome, Esther, to this big noisy bright world!  May the Lord bless you and guide you all your days!