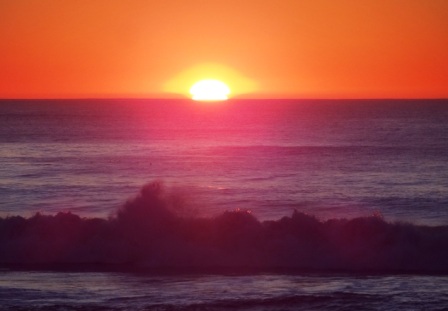 Sunset at Pacifica Beach in San Francisco
From southern California and an awesome visit with family and friends and the Rolling Hills Covenant Church, we settled in at Roy's folks' home in Citrus Heights as our base.  What a delight to be with Mom & Dad and other family and friends on all the inbetween days!  Also, we have been blessed with loaner cars from Modesto & Davis for our whole, month-long, California stay!   Thank you, friends, and thanks be to God!  After a yummy turkey dinner, we headed to long-time buddies Ken & Adrienne Satterberg's home in SF, to catch a visit with them before they leave for France to work together in Mosaic ministries.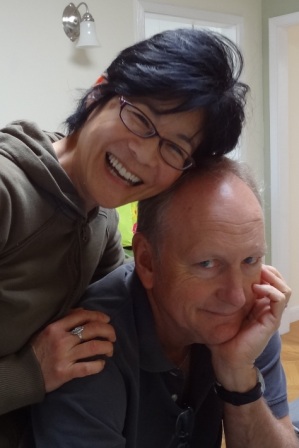 Of course Roy & Ken had to put in some time with poles in their hands, this time not for fish but for crabs!  We had a delicious breakfast with scrambled eggs/crab/cream cheese as a result of their efforts.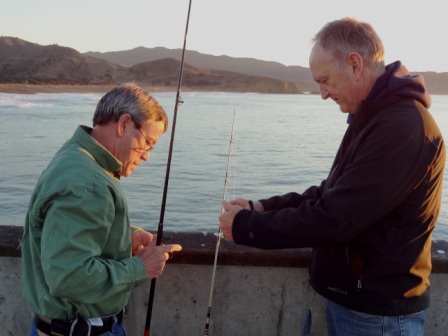 I think the pelican would've preferred us to leave the crabs for him!