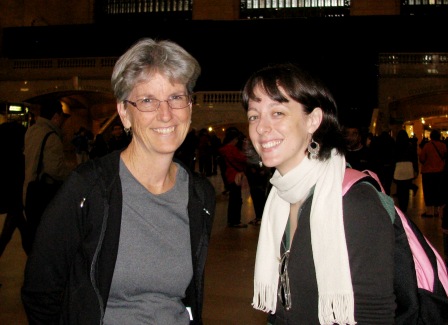 Oh we had a lovely time with our niece, Kirsty, in NYC.  We visited Ellis Island and Miss Liberty and mostly just enjoyed catching up with Kirsty.  It was humbling to understand better what immigrants had to go through.  We found my Swedish great grandparents on the computer at Ellis Island, but not the Russian connection.  Maybe because they came over on an excursion, not to immigrate, but couldn't return because of the revolution in Russia.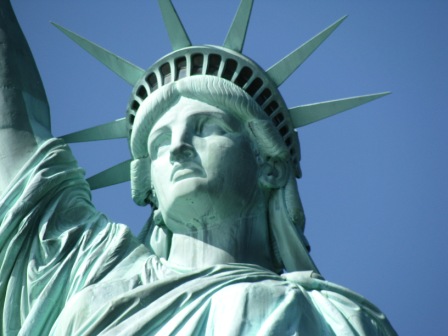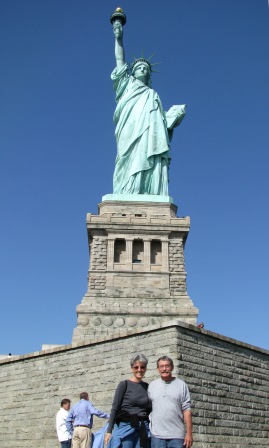 Kirsty took us for a walk along the Hudson as we waited for the ferry, and showed us the flowers that, at the right time of year, are covered with Monarch butterflies.  Here is the last butterfly of the season.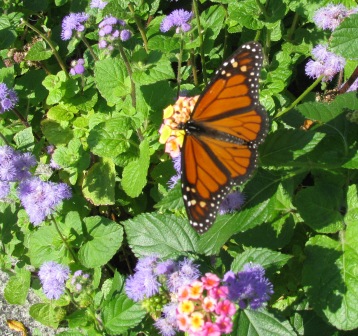 Kirsty also pointed out the building construction happening up at the 9/11 memorial site.  I am told that "ground zero" is no longer the proper name for that place.  In the foreground is the damaged sculpture from the trade center courtyard, which now sits in Battery Park, where you catch the ferry for the islands.  And then of course, there's Liberty walking around the park looking for people who want to pay for a photo with him/her!  I don't know how these guys can stand the green paint on their face all day!