Daily Archives:
May 4, 2011
May 1st is Labor Day in this country, and is celebrated with a day off and a parade and a feast of some sort. We were invited to the government party "downtown". It was a raucous beer drinking and dancing …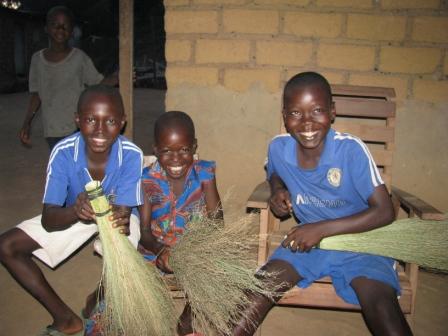 These boys want to earn a little spending money, so they make, yes, brooms! They go out in fields and pick handfuls of wild grasses and clean them up a little and tie them together at the handle with thin …
Posted in
Mission
Comments Off

on Teenage boys' afternoon pasttime?