Daily Archives:
October 18, 2010
What a crazy way to have a bridal shower – no sign of the bride to be anywhere! She's in hiding while we all have a great time! Jan Cone & I arrived to the mother of the bride's home, …
Posted in
Mission
Comments Off

on A bridal shower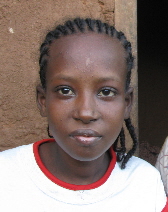 After a long hospital stay with the loss of her 7 month pregnancy/baby, Hapsaatu is on the mend and is back at home. She's slowly but surely getting better, thank you so much for your prayers.
Posted in
Fulani/M friends
Comments Off

on Hapsaatu is better, thanks for your prayers!