Nadege (nutrition garden supervisor) and I meet every Monday afternoon with a group of Muslim women. We chat and we talk about garden co-ops and health and we tell bible stories. Here are photos of the faithful 3, Apiruuwa, Hajara, & Patu, who come even if we aren't handing out seed or health tracts. (o:
Please pray for them, that they would fully understand how much God loves them.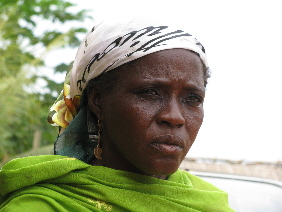 Apiruuwa is a widow who has severe high blood pressure and lots of kids and grandkids dependant on her. She has a grandchild at the mission hospital right now for treatment of malaria and anemia.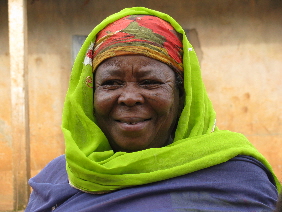 Hajara is also a widow with quite the feisty attitude, she always comes to the meetings with a few grandchildren following her. Sometimes she speaks a bit sharply to them, but at the same time lets them crawl on her and hover around her, evidence that they love her and want to be with her.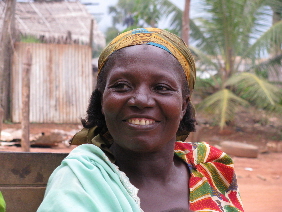 Patu is a super hard working farmer/gardener who is raising her dead sister's baby, Hawaou, now about a year old, and her own 4 month old.
Our meetings are punctuated with laughter and sadness as the women share about their lives. All three have had their gardens robbed and vandalized, seemingly for no reason. All three struggle just to keep food on the "table" (they usually eat from a common pot or bowl on a mat) for their families.