As promised we have something great to share with you all. In the midst of anxieties, uncertainties, and complications due to the spread of COVID-19 throughout the world, we have some exciting news to share.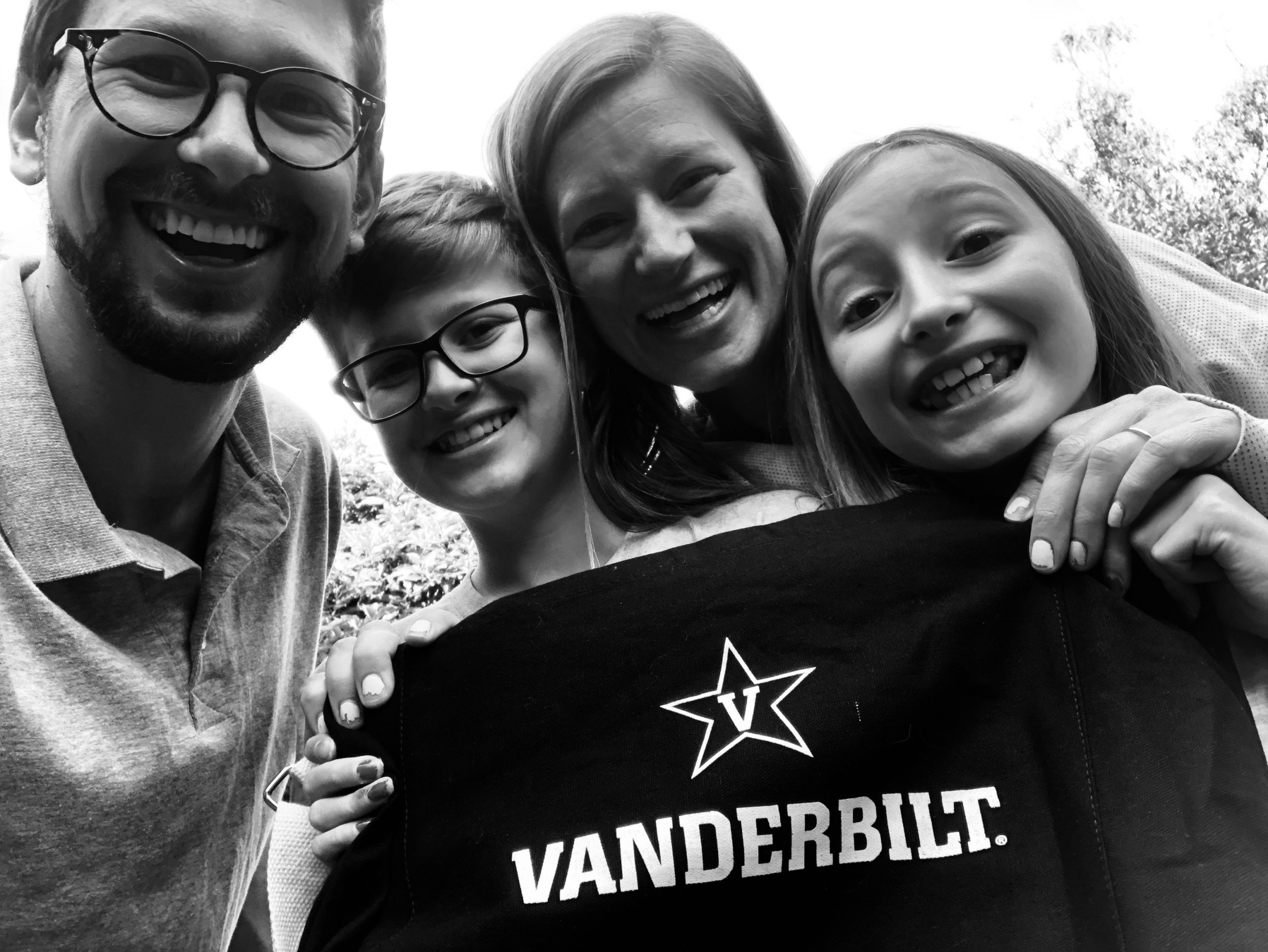 Something we are certain of—as long as we can eventually leave Ecuador—is we will be moving to Nashville for Chris to begin PhD studies at Vanderbilt University's Graduate Department of Religion this fall. After a long period of conversation and discernment, weighing when would be best, and encouragement from many, Chris applied for programs last November. When we left seminary we always knew at some point in time Chris would pursue a doctoral program. At that time, we were confident that our next steps in life and ministry were to return to Ecuador, but always in the back of our minds was the possibility of continued studies.  Our time here in Ecuador has further affirmed this move into academic life. Being asked by our partners here to lead theological education was an unforeseen opening, but we are grateful for the opportunity to have served in theological education here and gain more experience as Chris moves toward doctoral work. 
I (Chris) will be in the Religion, Psychology, and Culture program. This area of study focuses on pastoral theology, care and counseling, preparing ministers for religious care of families and communities with the use of psychodynamics, social sciences, and theological-biblical studies.  My particular interests are in how we best care for people in the midst of migration, and the grief and loss that is a part of people leaving home. 
We are still serving with Serve Globally during this next home assignment year and in discernment and conversation about what the future will look like beyond this next year. As you may know, home assignment is a time for us to reconnect with the people and congregations that have supported us and share about the work that God is doing in Ecuador. We hope to be visiting churches in the next year with Nashville as our home base. 
The logistics of this transition for our family prior to COVID-19 already felt overwhelming. And now it feels like we don't even know where to begin. Moving to a city that Chris has only visited for 72 hours, unable to gather and visit to say goodbye to friends and ministries due to lockdown restrictions here, and still with a mission-owned car, furniture, and appliances to somehow offload, we have found ourselves just standing in the middle of luggage and belongings at a loss as to what to do or where to begin. We had hoped to send some of our personal belongings back with some visiting teams, but those teams have cancelled their plans—appropriately—but now we have to rethink what items we prioritize to bring with us and what has to stay behind.   
And so while we invite you to rejoice with us about this exciting new adventure for our family and life in ministry, we also invite you to pray for us as we attempt to navigate all these new complications and unknowns. We know that many of you are also in difficult and uncomfortable circumstances and we continue to pray for all people everywhere in the midst of this global health crisis. Y'all are welcome to come visit us in Nashville. 
P.S. If you have any suggestions, tips, recommendations, contacts or really if you know anything about Nashville beyond Wikipedia and Nashville.com, please send it our way.  We know nothing.