Whirlwind. Inspiring. Gratifying. Tired. Hospitality. Stretching. Laughter.

These are just some of the words to describe the week I've just had. I'm currently sitting at the airport in Barranquilla waiting for my flight home to Medellin. As I look through pictures of the week, I am blown away by all the people we interacted with and the variety of places we visited. My friend (travel companion and teacher's assistant), Lina, and I left on Wednesday to spend the week on the coast teaching the in-person module of the Christian Formation class. In total there are 46 students who have accepted the invitation and challenge to study the certificate in Bible and Ministry offered by the IMM (Ministerial Institute of Medellin) and I've been teaching this course online during February. The majority live in the coastal regions and so we traveled to them. We took advantage of our proximity to visit other ministries and friends and had a full schedule.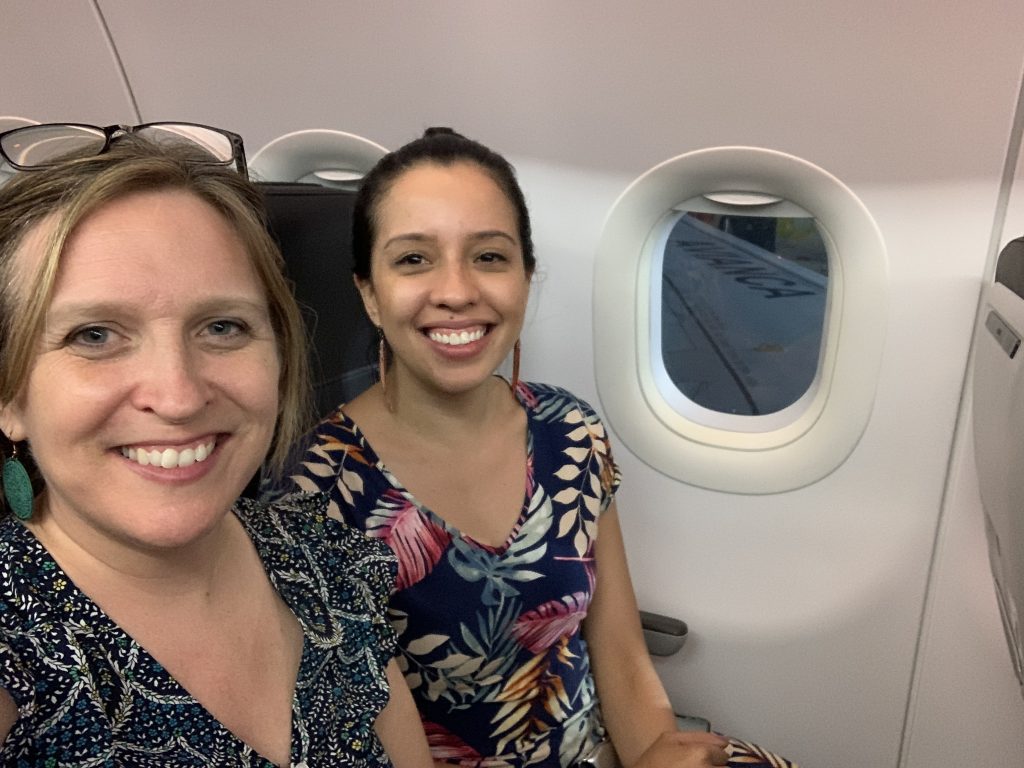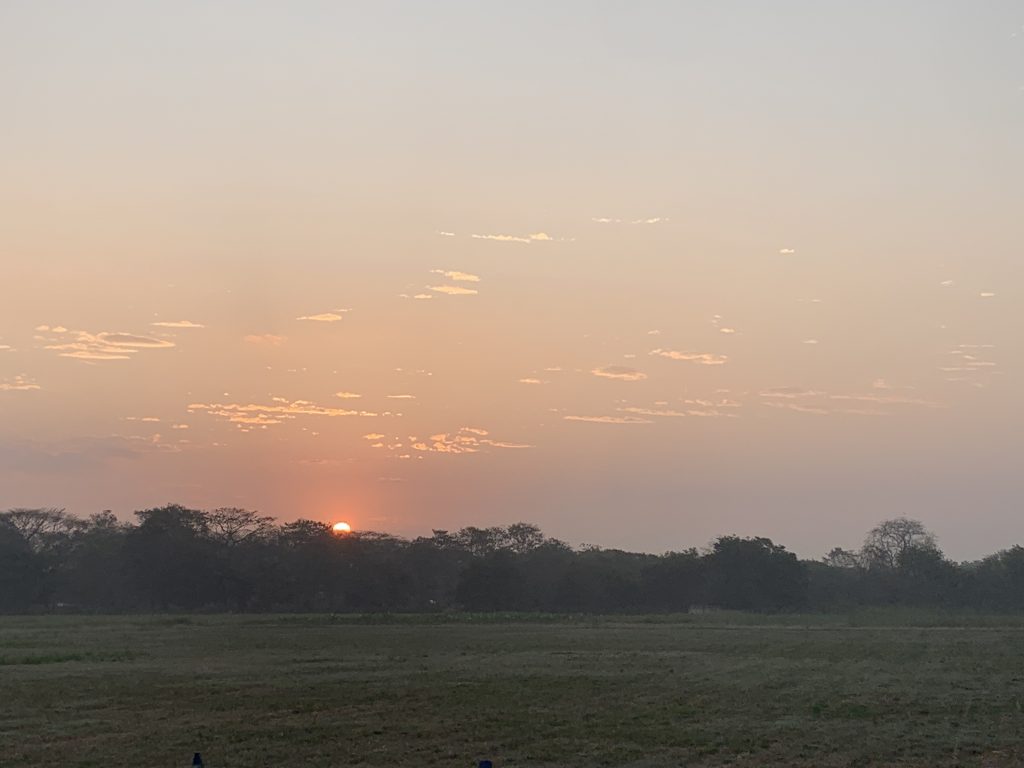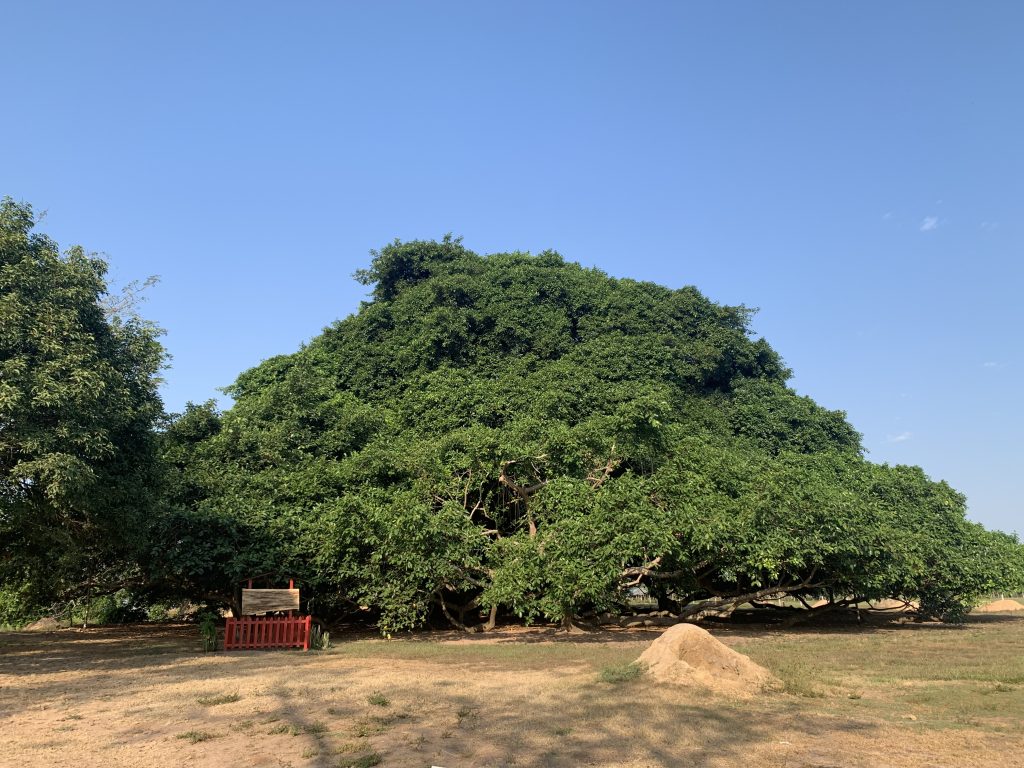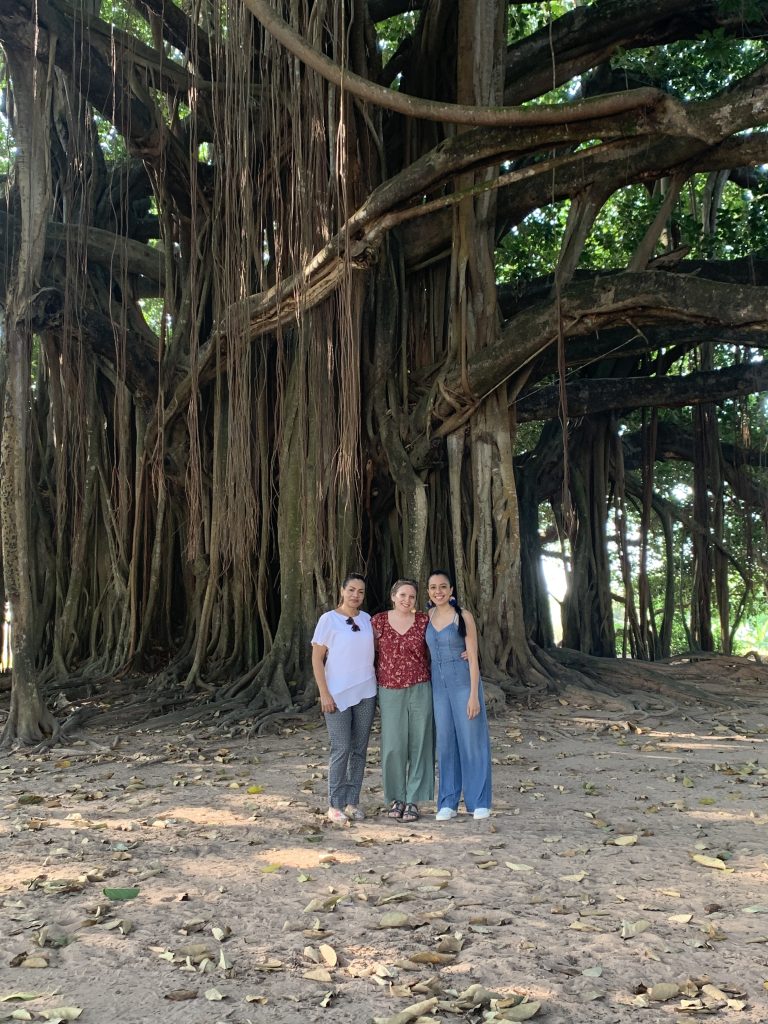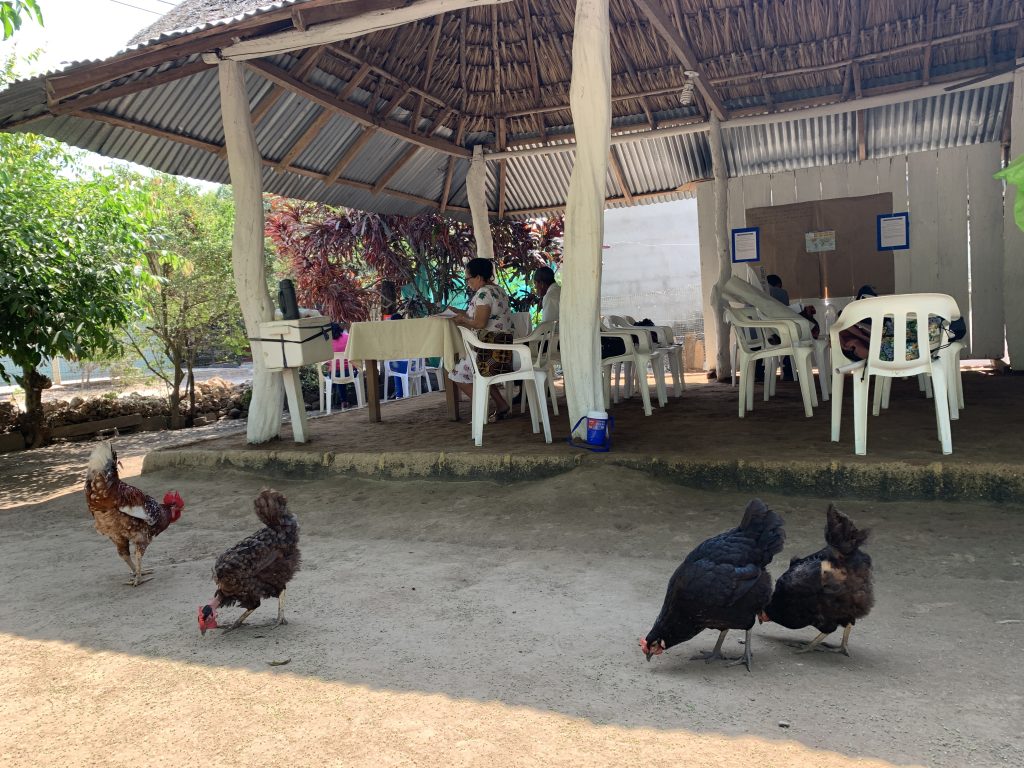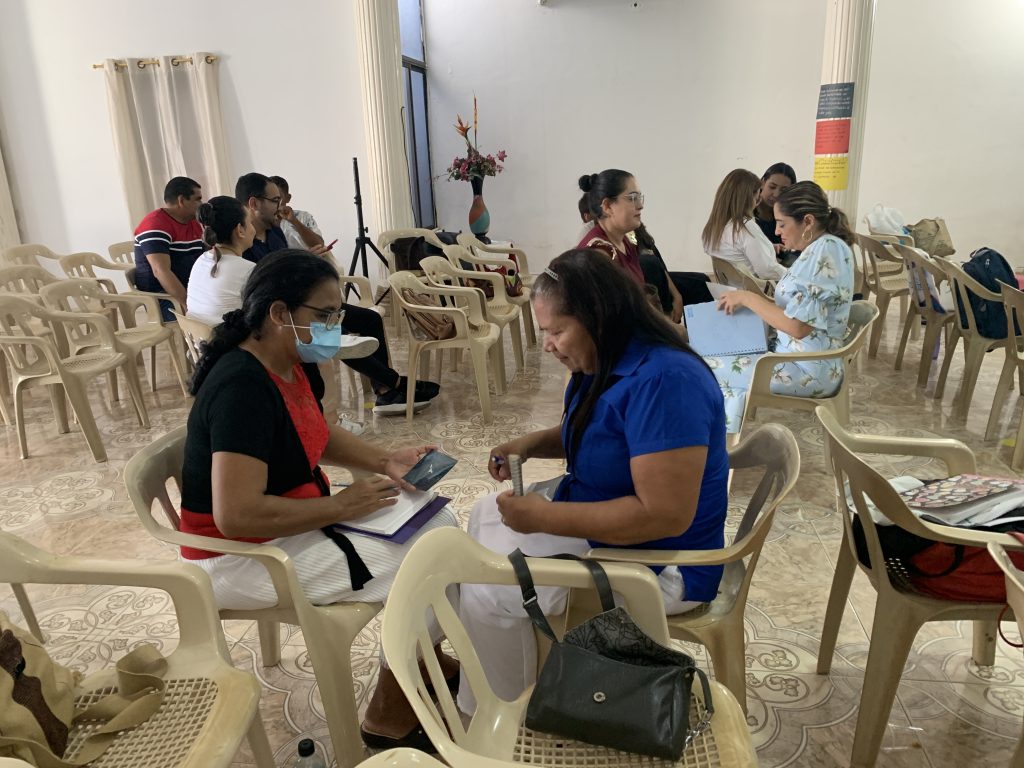 Our first night in Monteria we led a children's ministry training for leaders from the churches in the city. What a surprise when a group of 12 children also showed up. We tweaked our plans a bit to include them in the activities and it was beautiful. We acted out the Bible passage when the children are brought to Jesus and the disciples try to chase them away. How fun to see this group of children pile up to "Jesus'" lap during the drama.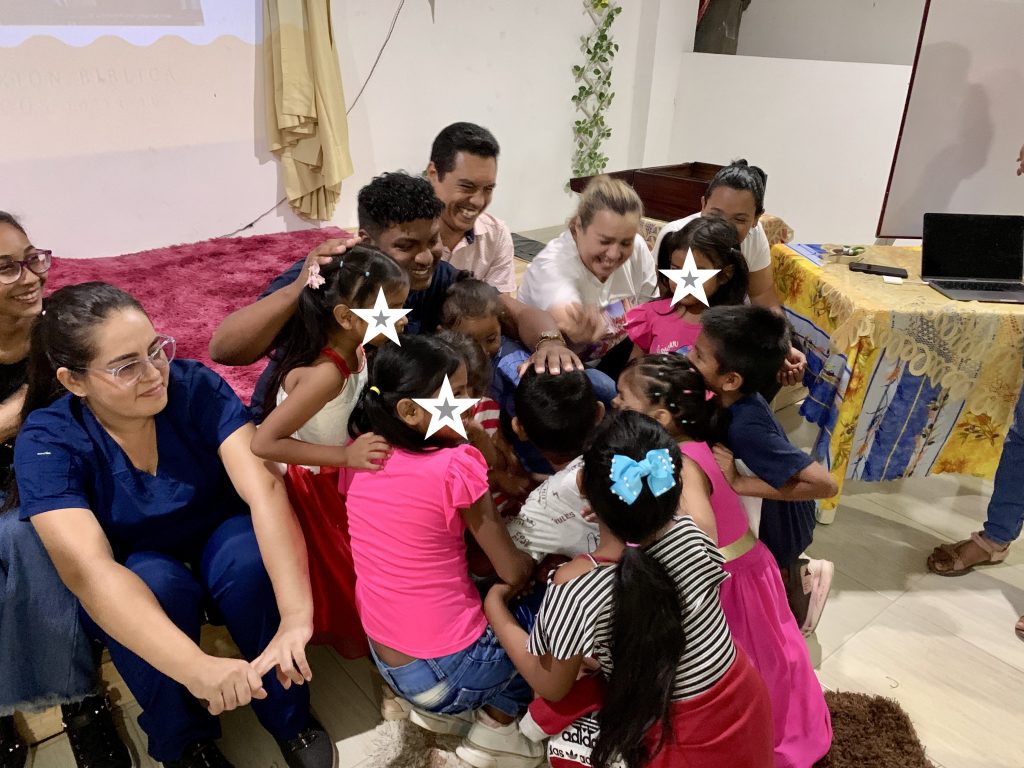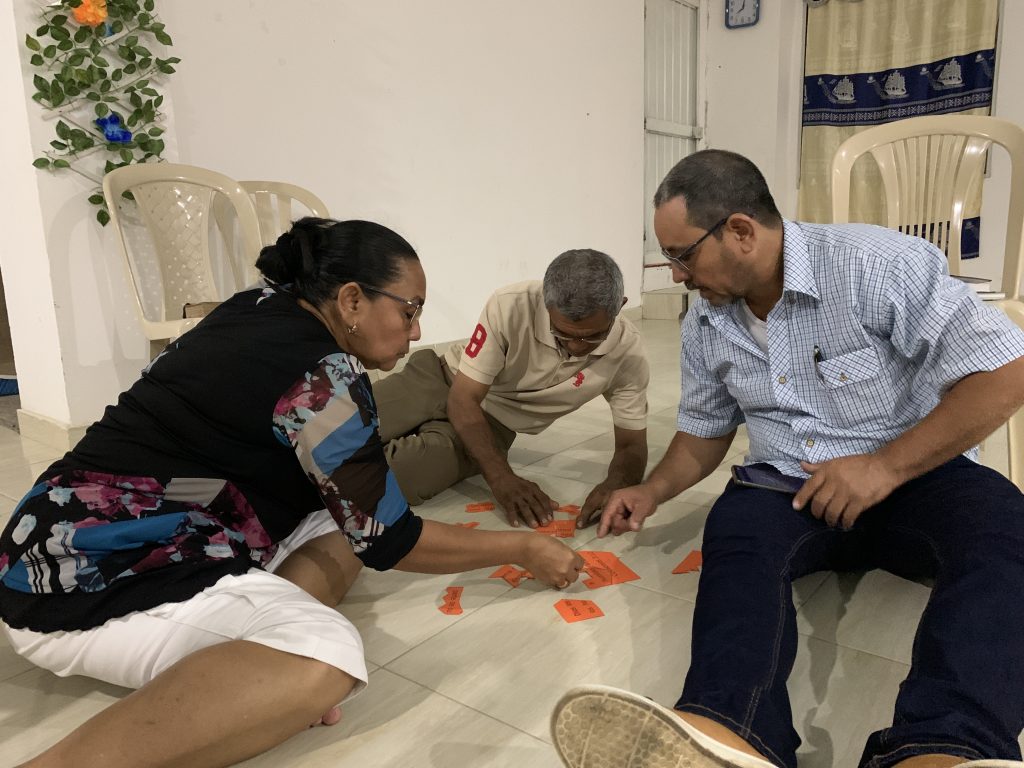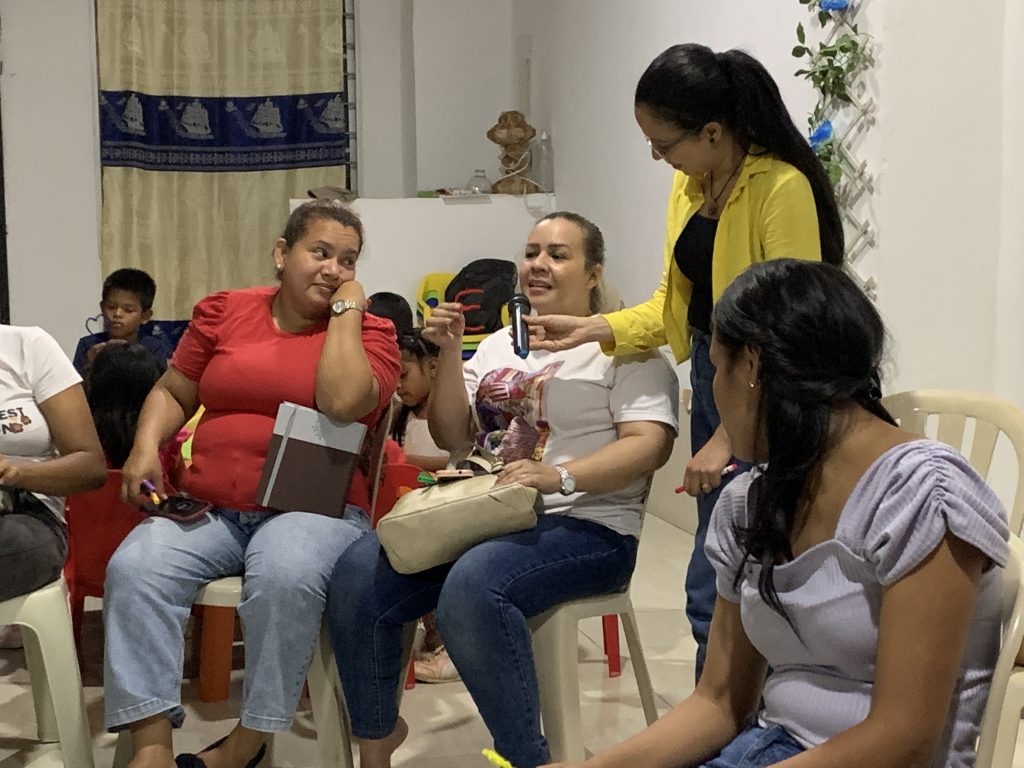 Thursday we were able to see a bit of the city of Monteria, including the Sinu River. Our friends Ada and Gabriel served as tour guides and hosted us for a delicious lunch. That evening I taught the third module of Christian Formation online, where we focused on spiritual disciples. Friday morning we took off early to head to San Marcos, where the students were waiting for us at the church Pastor Jenobel pastors. Not only did we have people as students, but chickens, roosters and hens. They walked in and around the classroom, even checking out the prayer stations. We had a special time engaging in the practice of retreat and the students gave presentations on different collective spiritual disciplines. We received a delicious lunch to close our time together.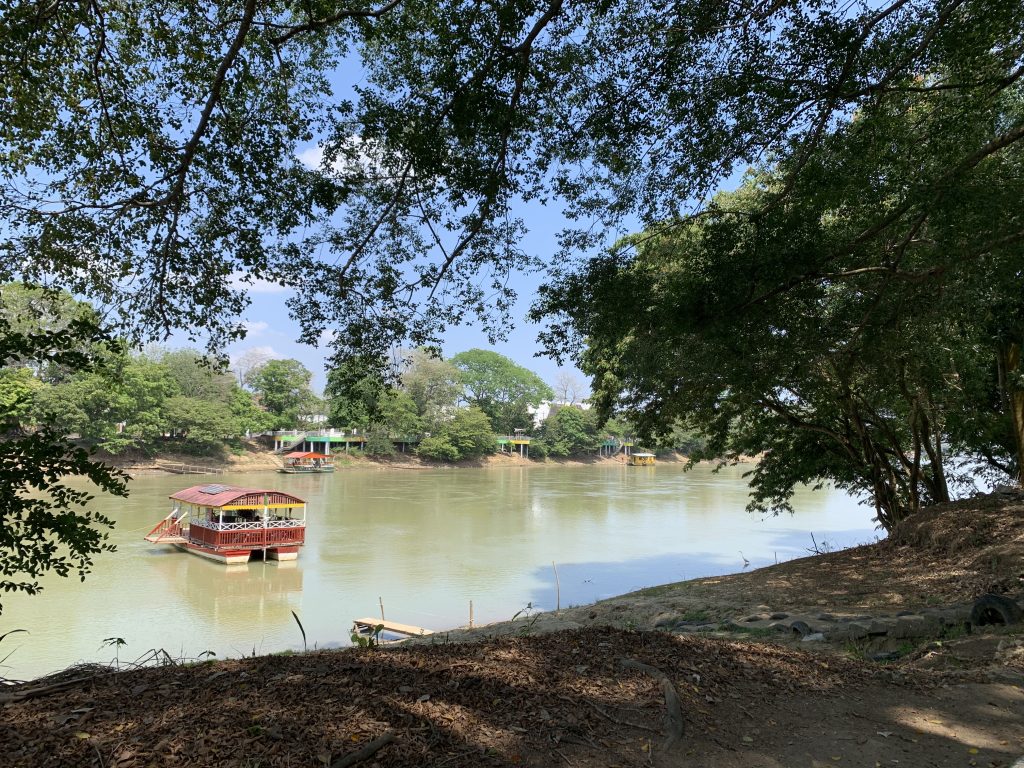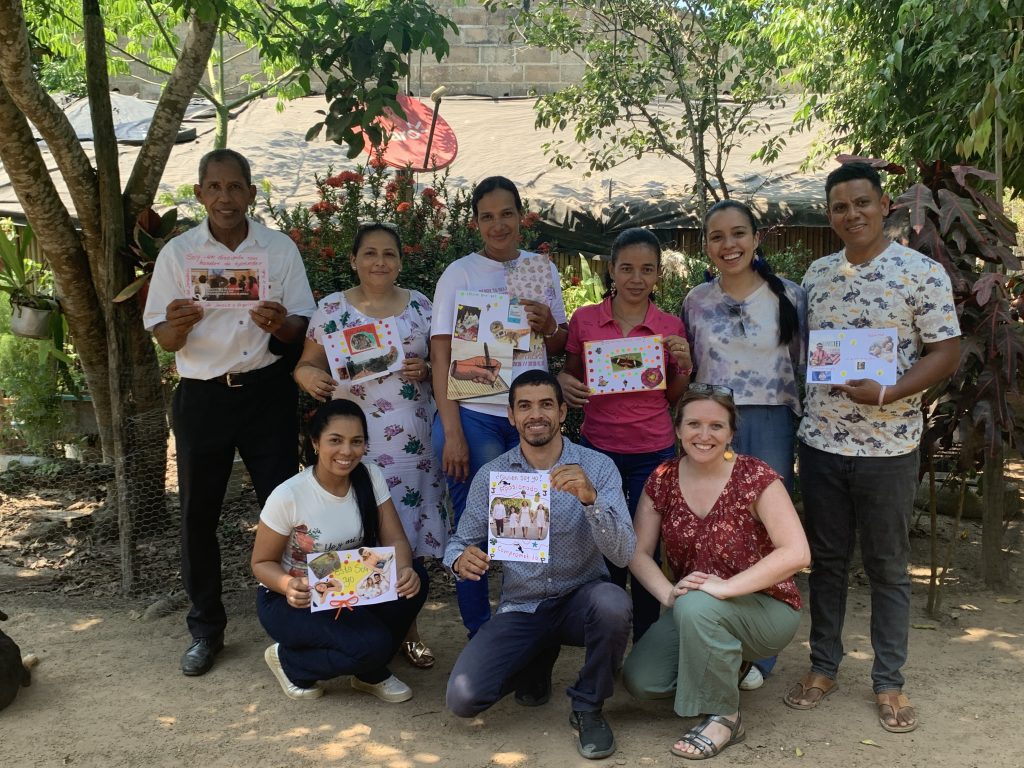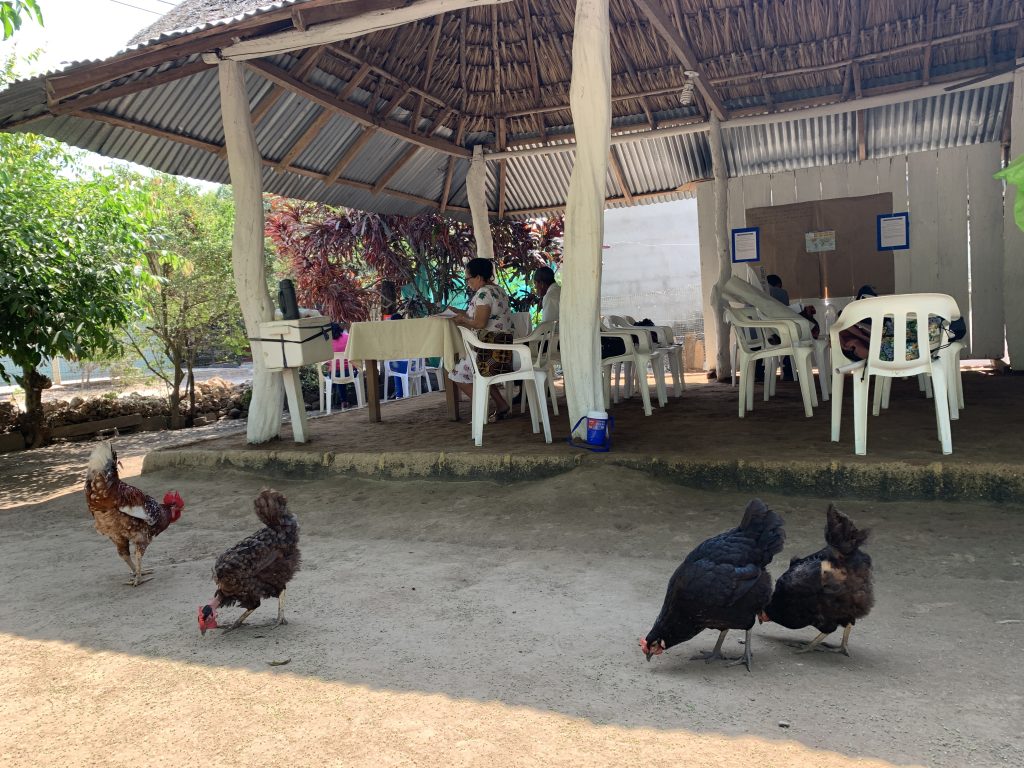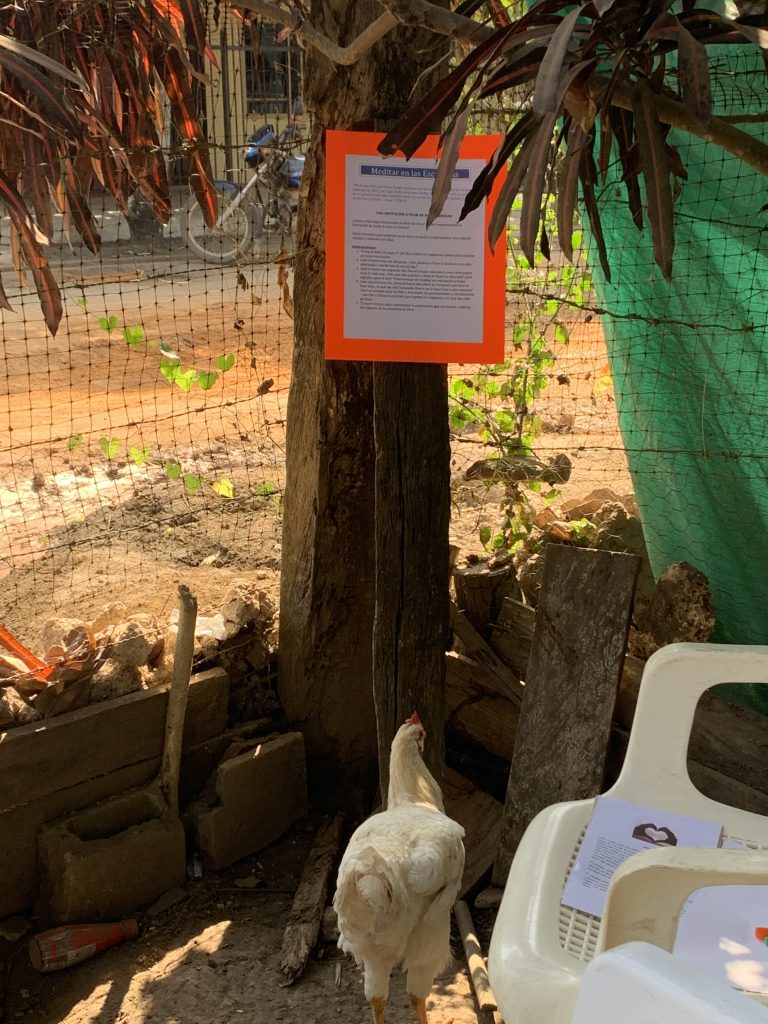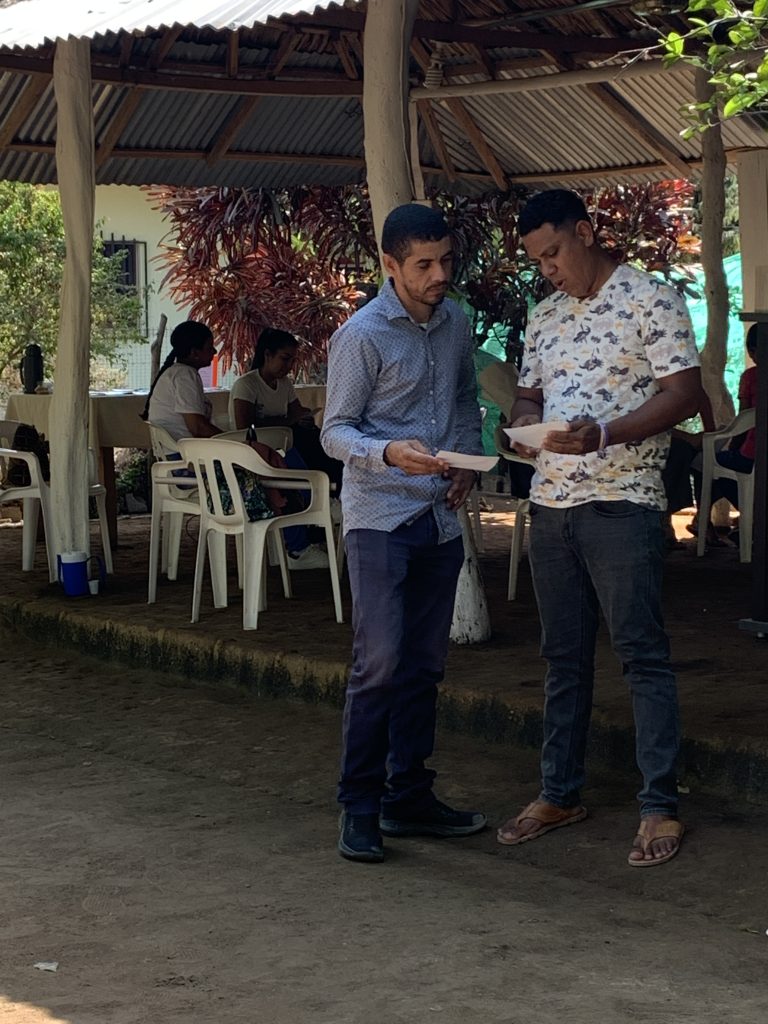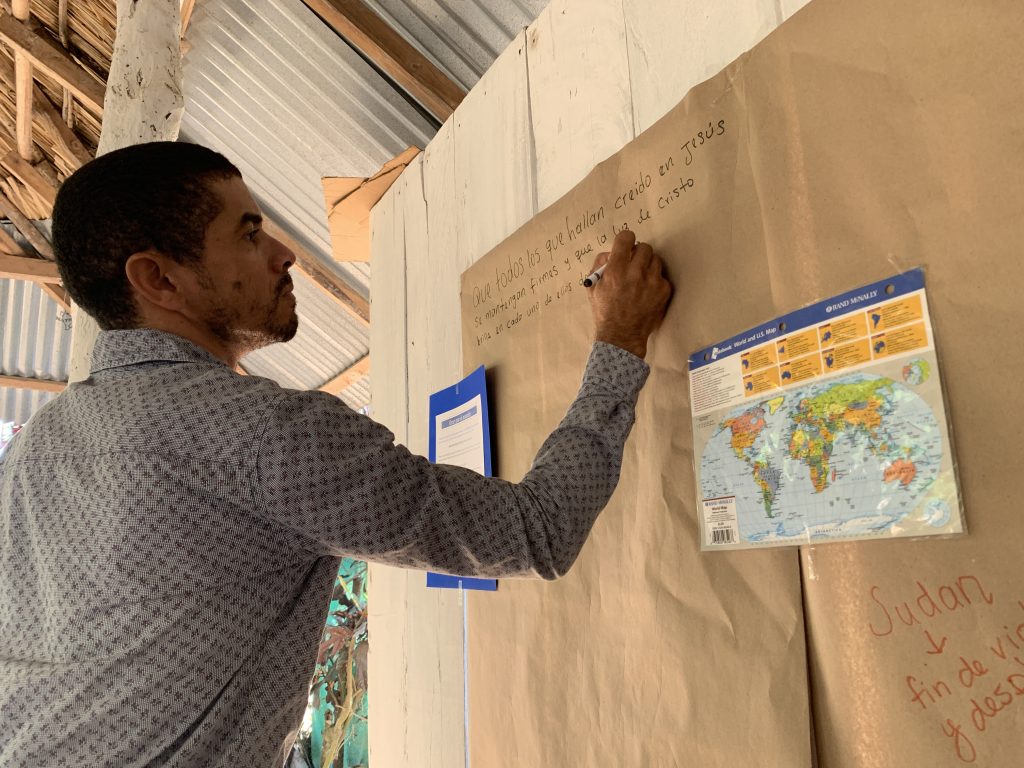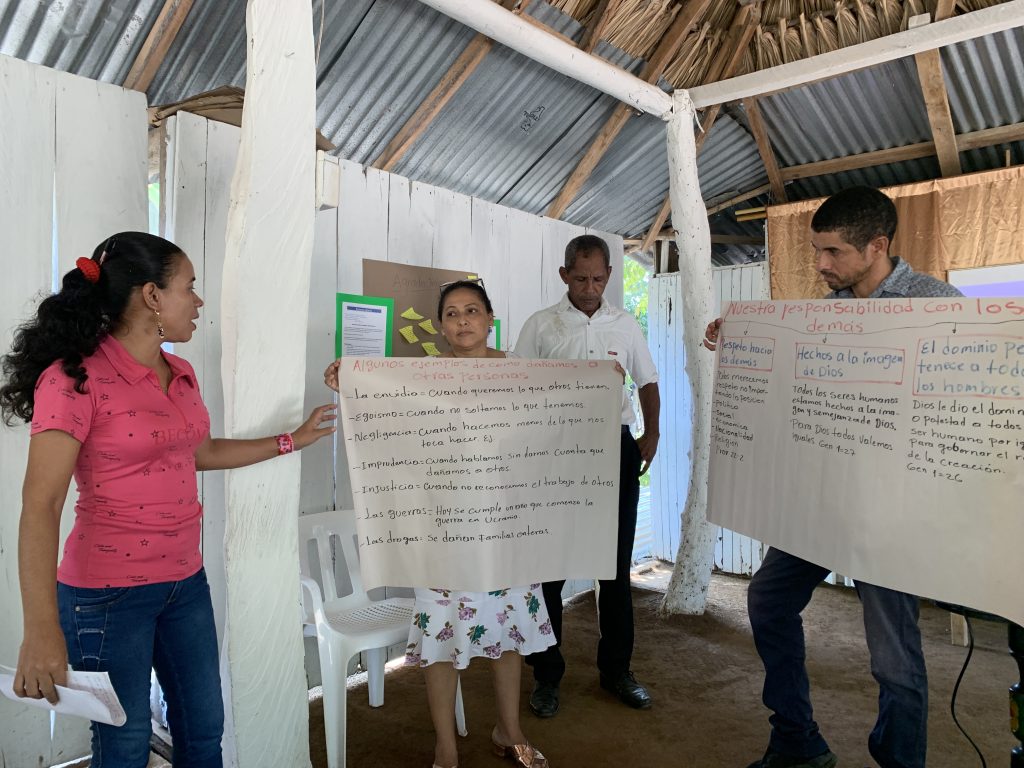 That evening we had the privilege of seeing the ministry of ArtPeace in person. ArtPeace works with children, youth and women in San Marcos, promoting peace through arts and entrepreneurship. We were invited to an evening with the women who are being trained in different skills (crochet, sewing, making organic fertilizer, etc) and who are starting their own small businesses. Wow! So inspiring!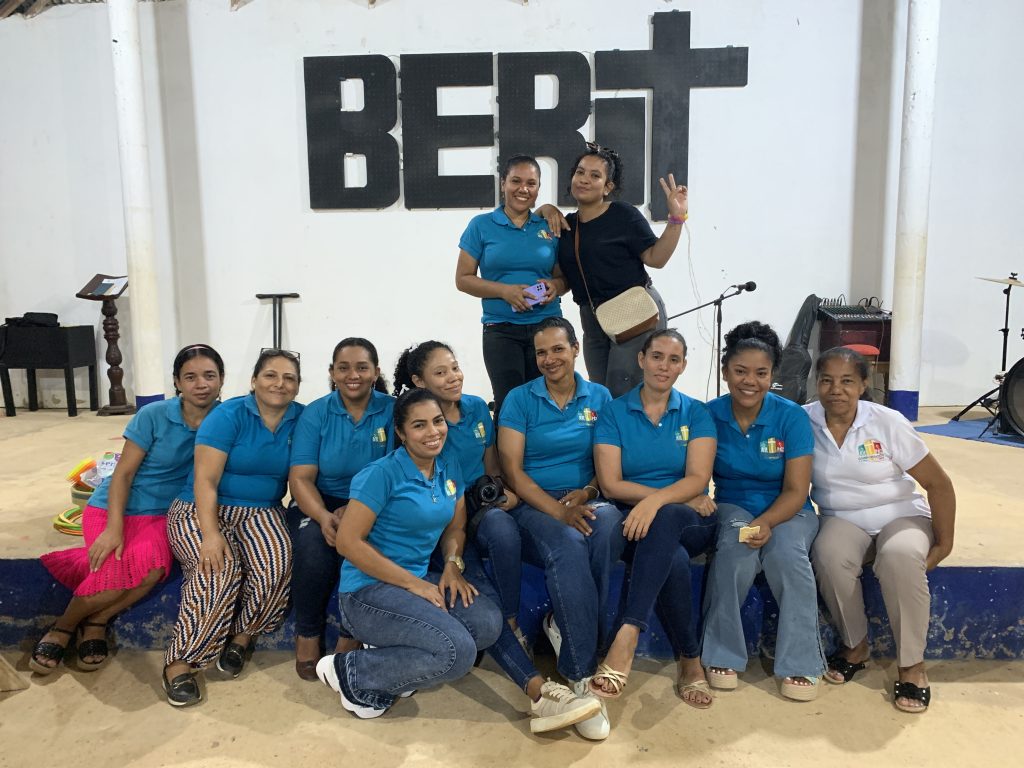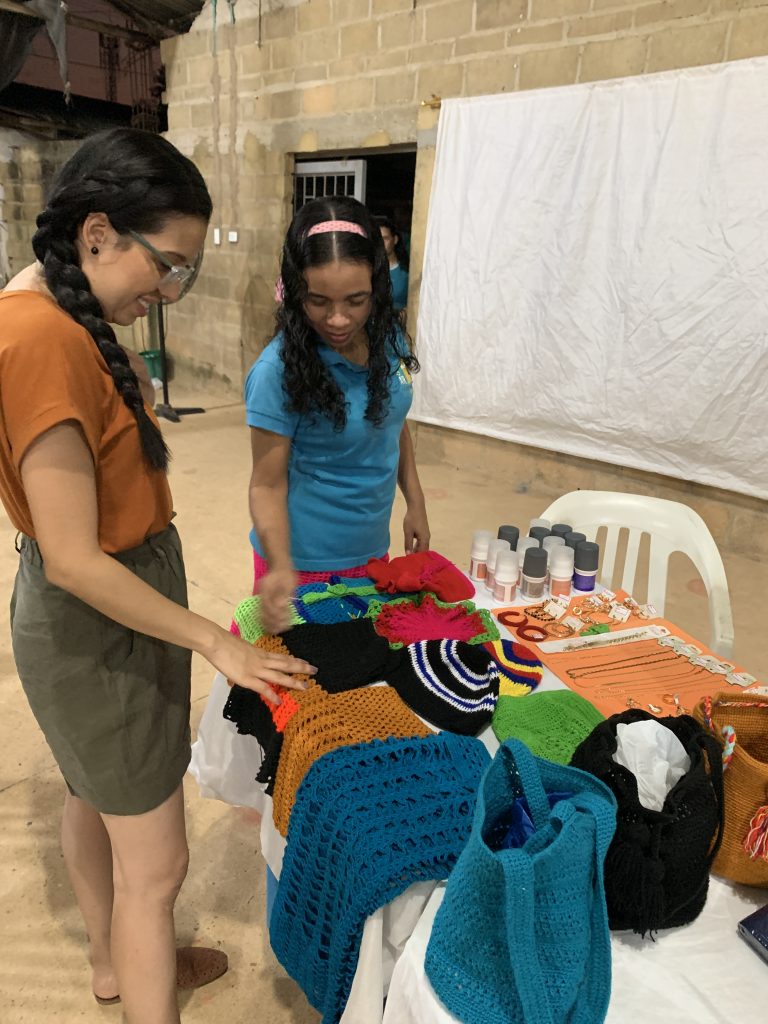 Saturday morning we drove two hours back to Monteria and met the students at the Central church for our class. So many familiar and new faces. It was great to be together. They also presented on spiritual disciplines and engaged the class in creative ways, sharing about mentoring, creation care, worship, and service. Together we made artistic representations that answered the question, "Who am I?"
The class finished around 1pm and we headed out for lunch and then to the airport to catch a flight to Barranquilla. Saturday was definitely the longest and most tiring day, but we made it to our destination with no problem.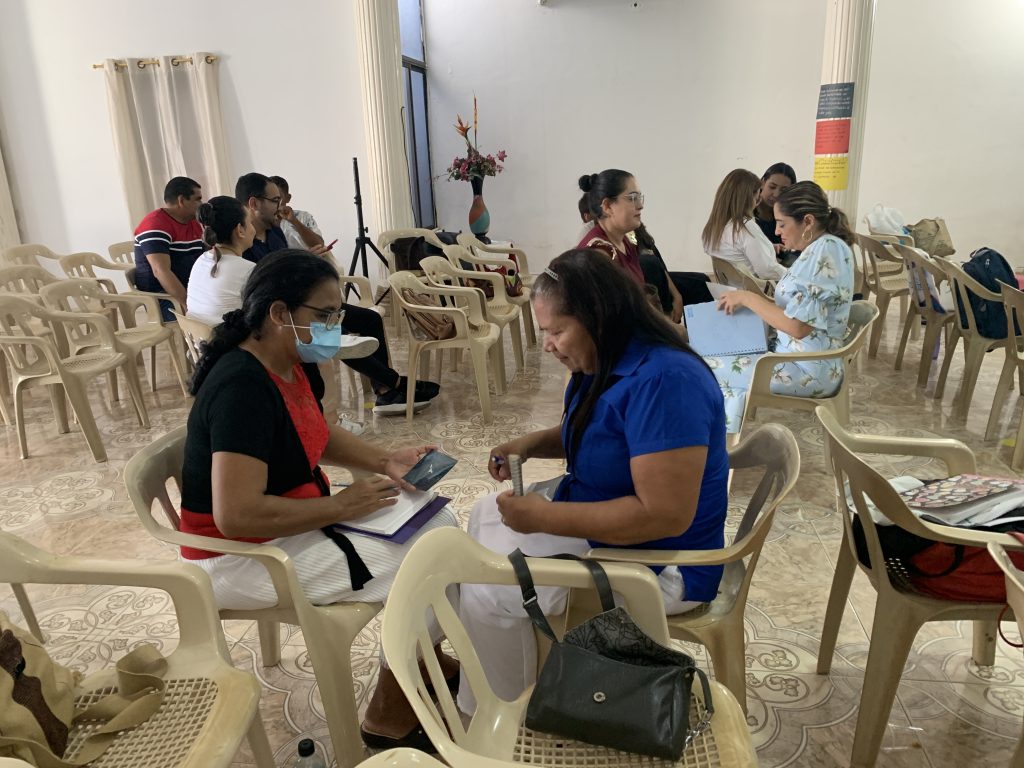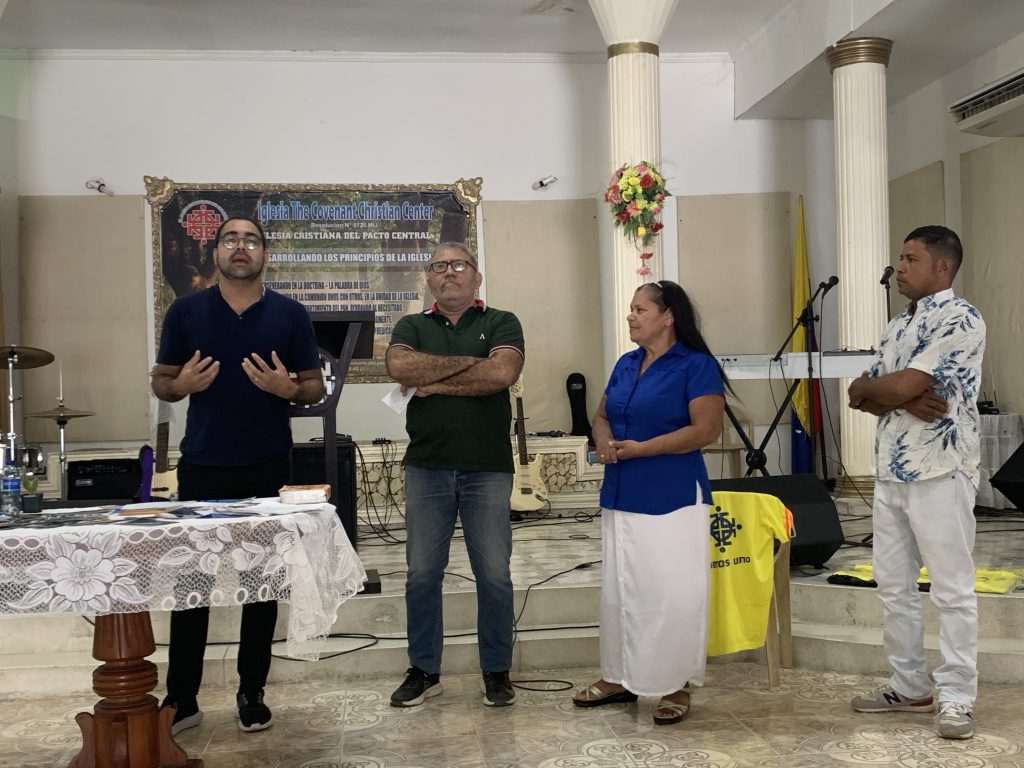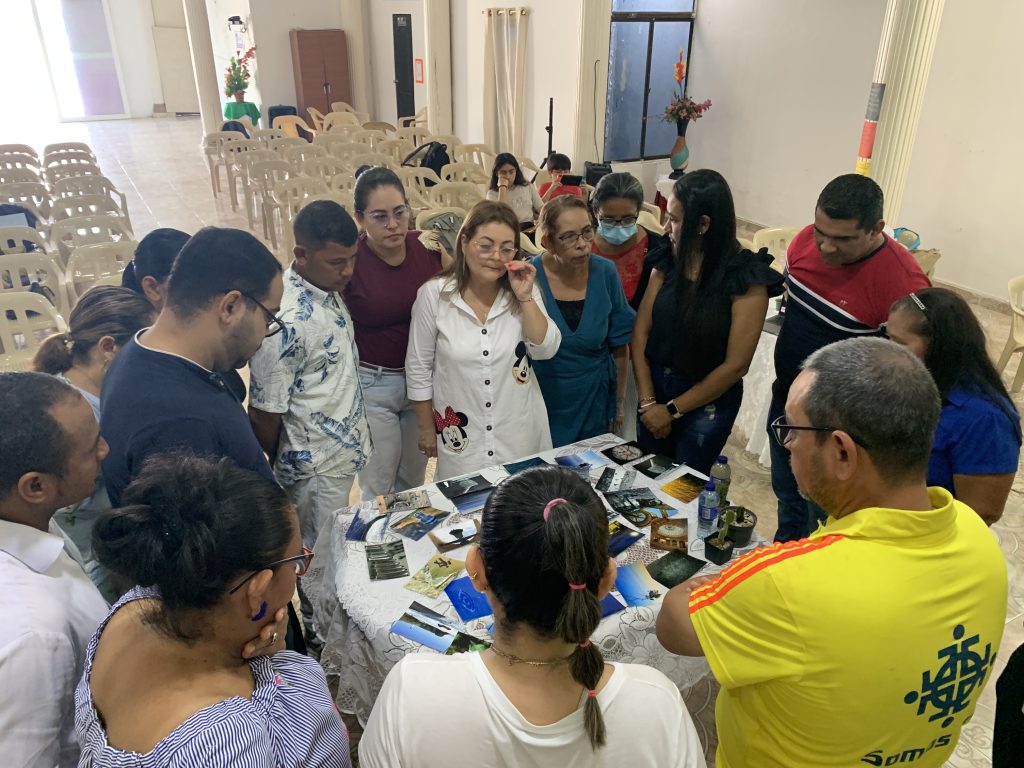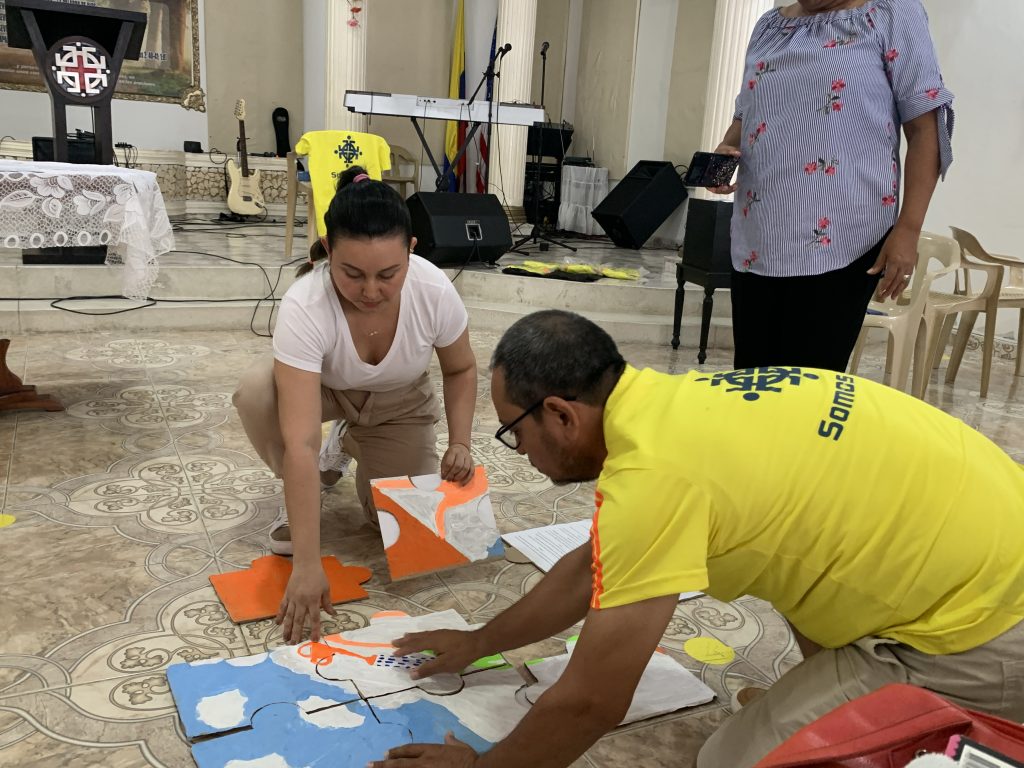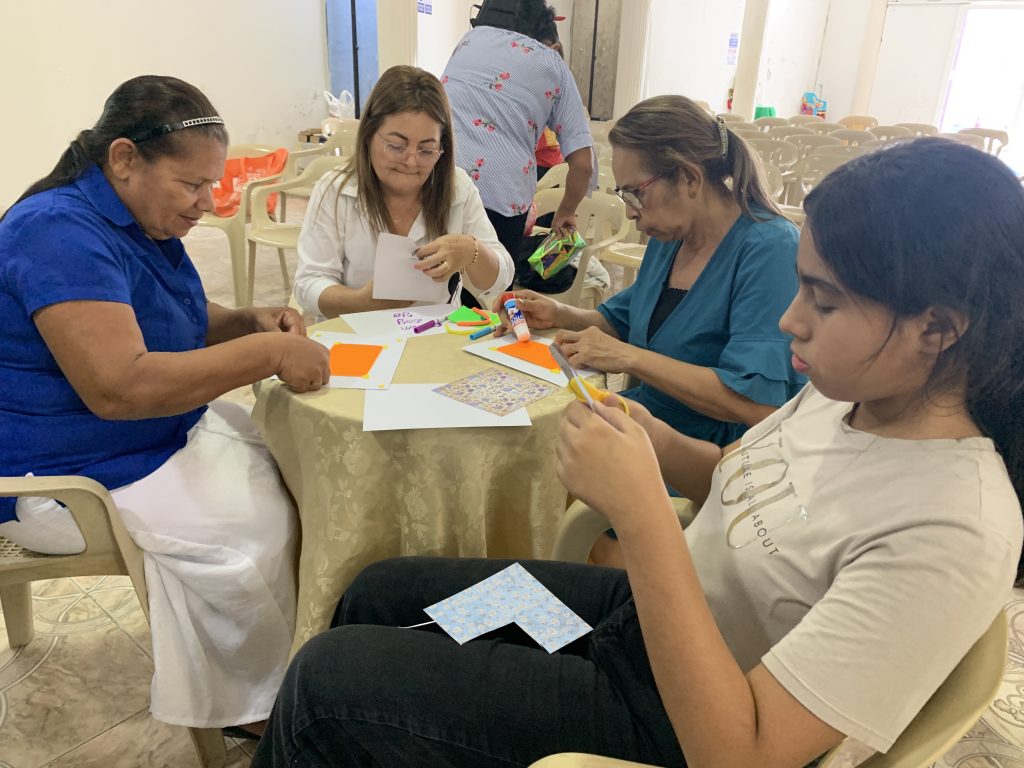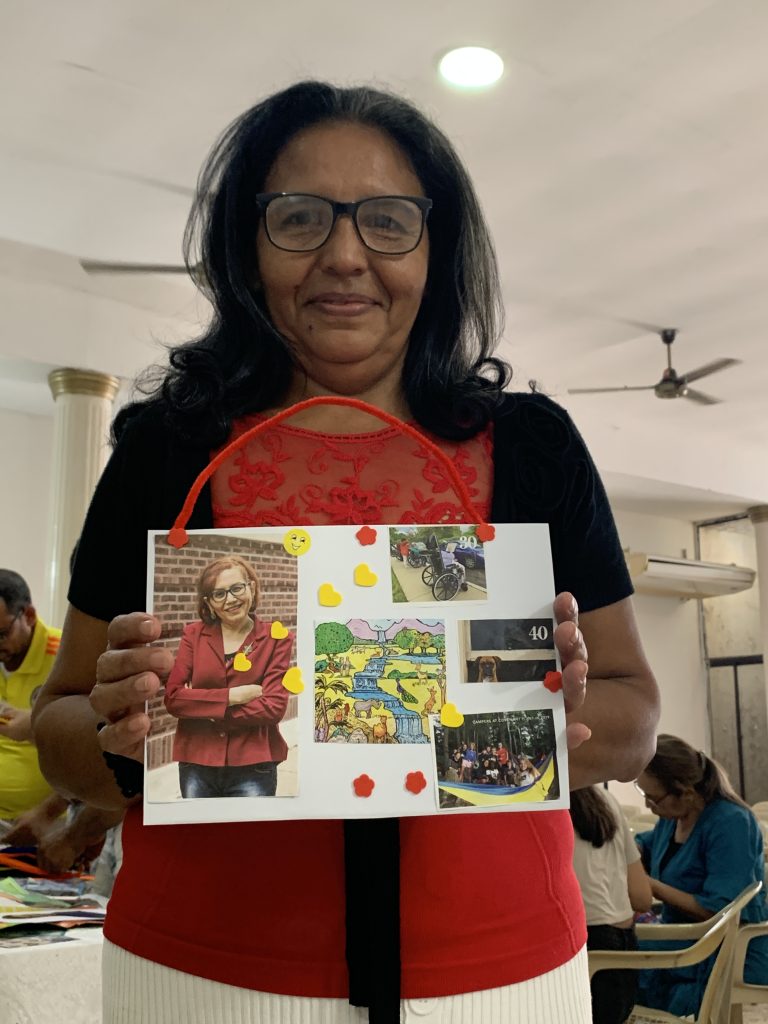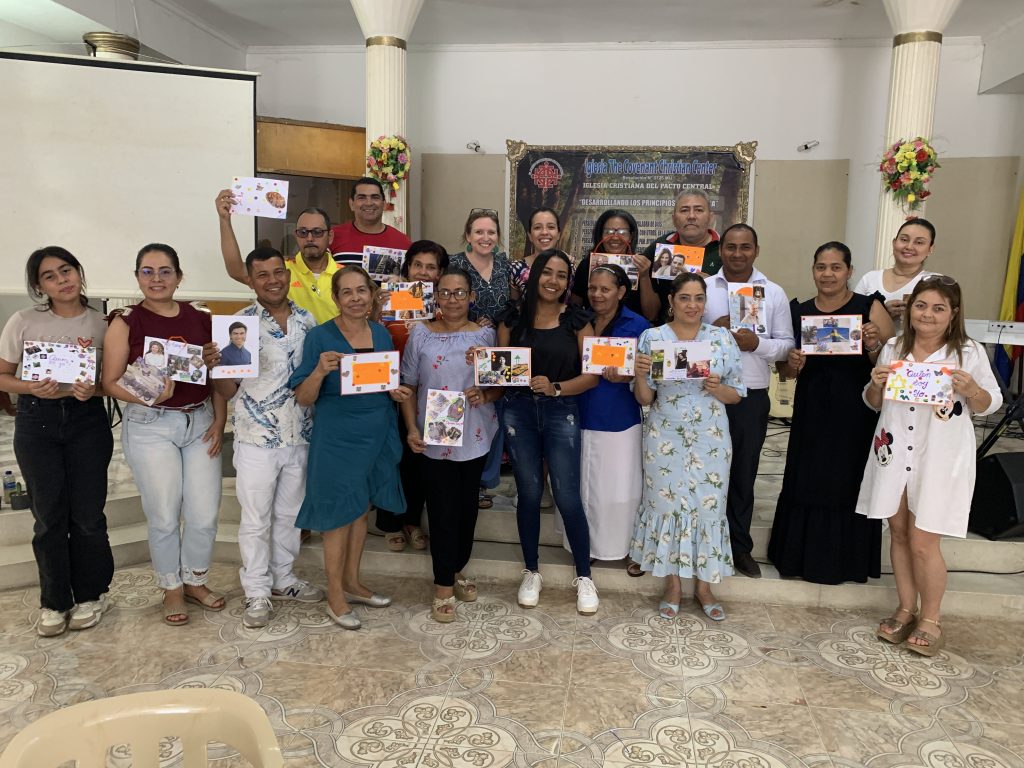 In Barranquilla we taught the last in-person class with 13 students, who participated fully in the session. I was so impressed to see the way they engaged the material and how they presented the different spiritual disciplines they had studied. We had fun getting creative with a collage and had time to practice quiet reflection and prayer.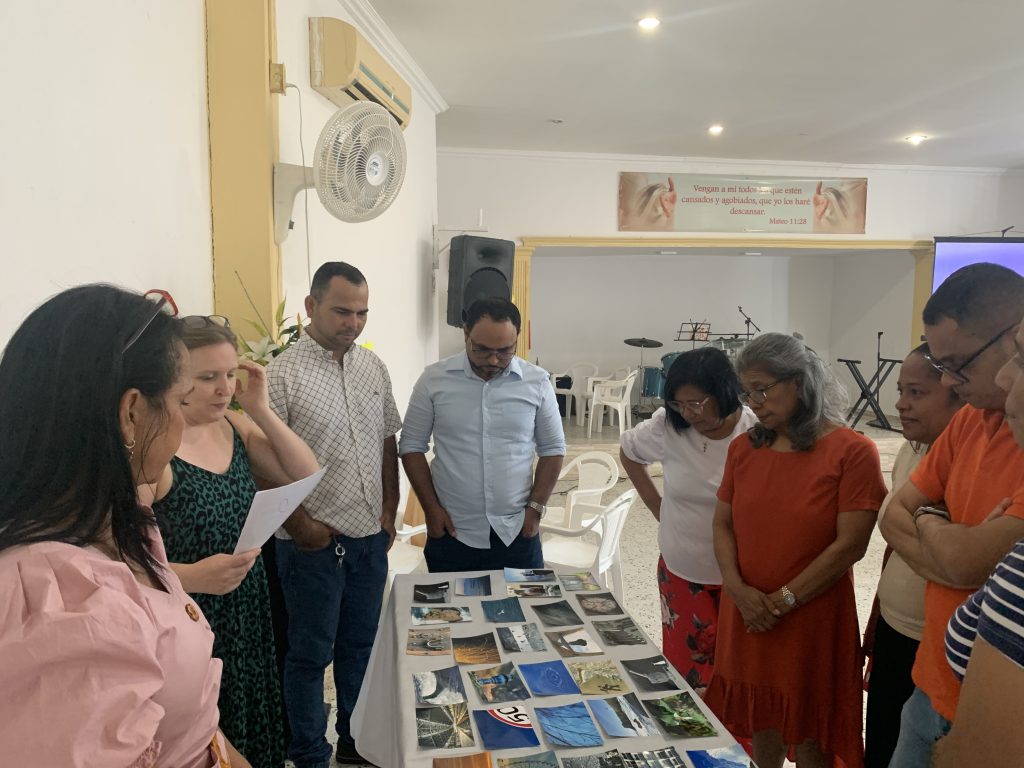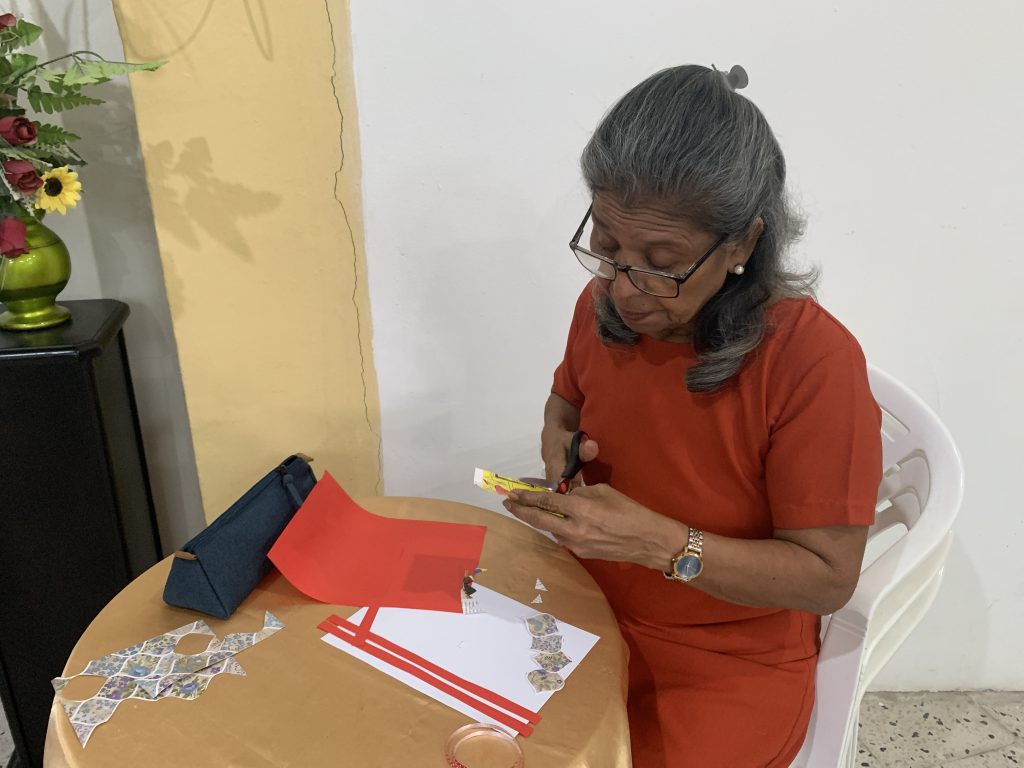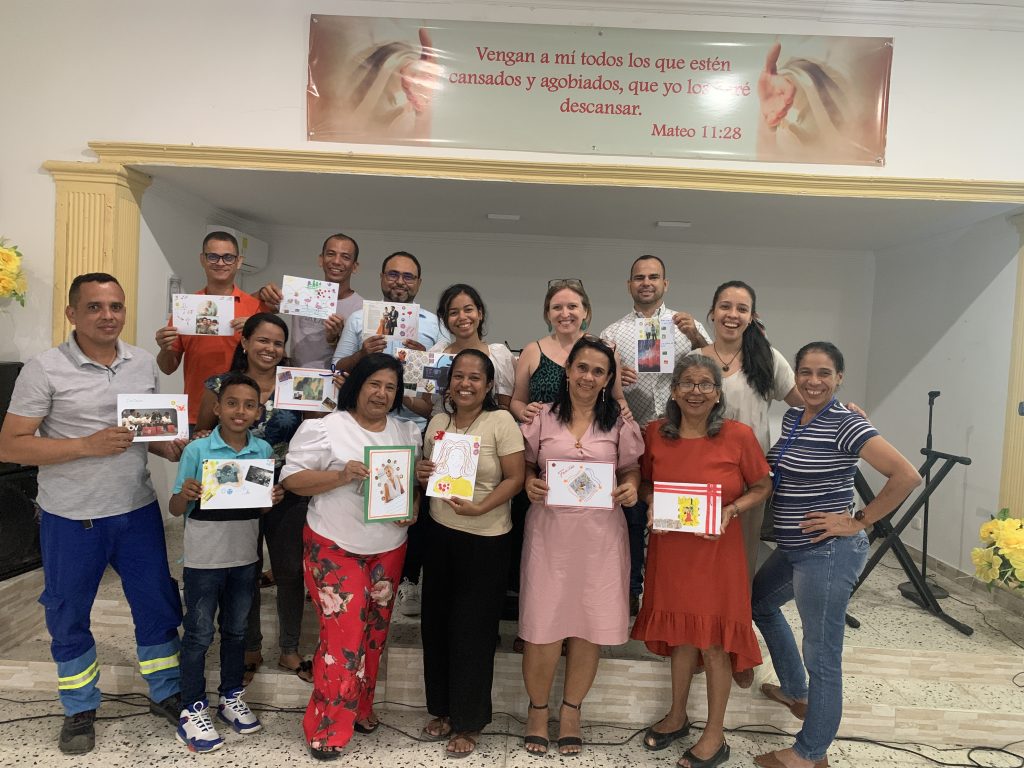 Another highlight was visiting a couple of the Covenant elementary schools. It's been years since I've been back to visit the directors and teachers who have become friends through the years. They serve their communities and the children in profound ways. Monday evening I was able to meet many of the children's ministry leaders and share a devotional with them, listening to the ways they are ministering with children in their communities. Again, so blown away by their commitment and creativity. That night I finished the last session of Christian Formation class online with students who couldn't be present during the in-person classes. Technology has been amazing to allow us to gather from all over the country without having to travel.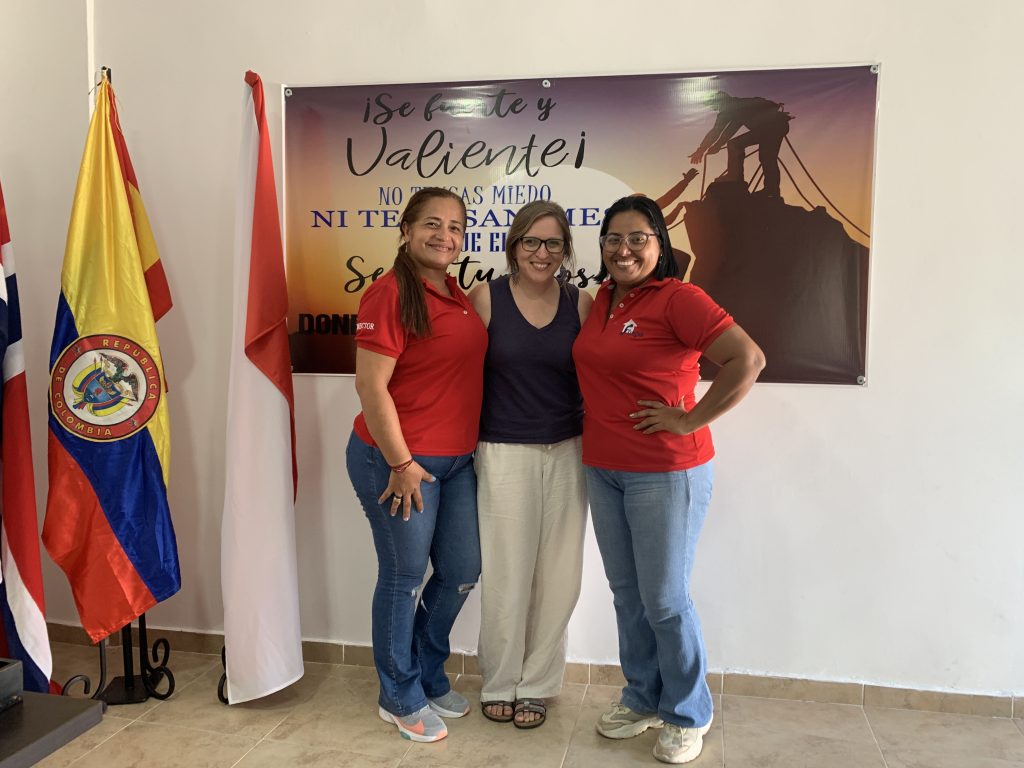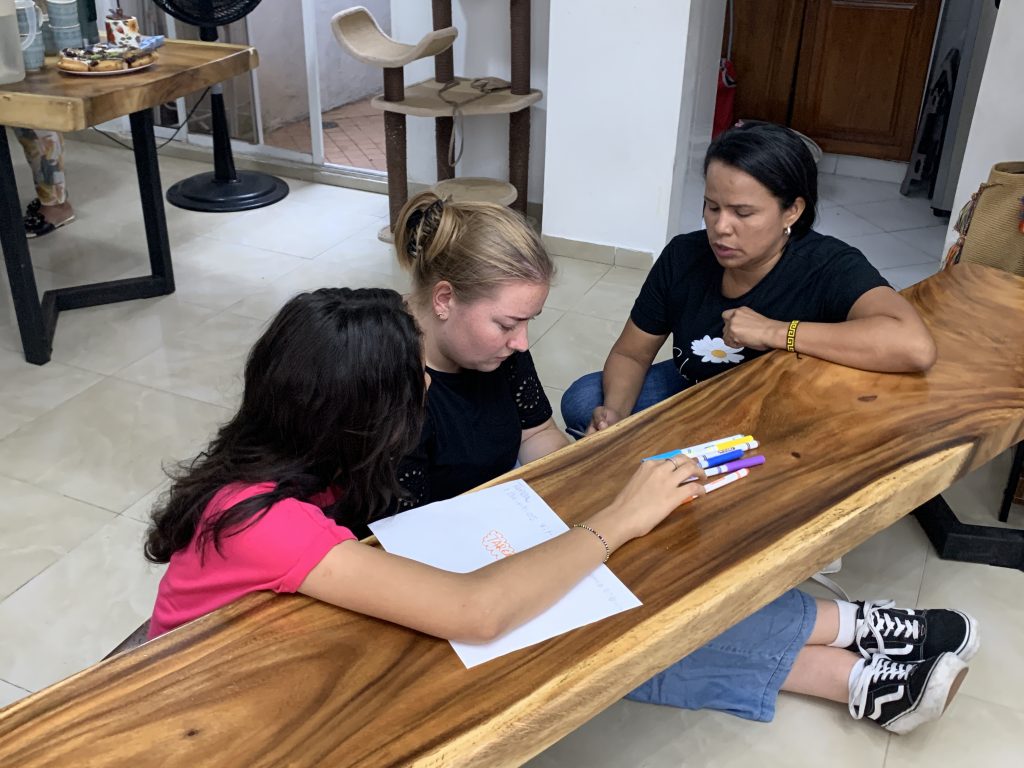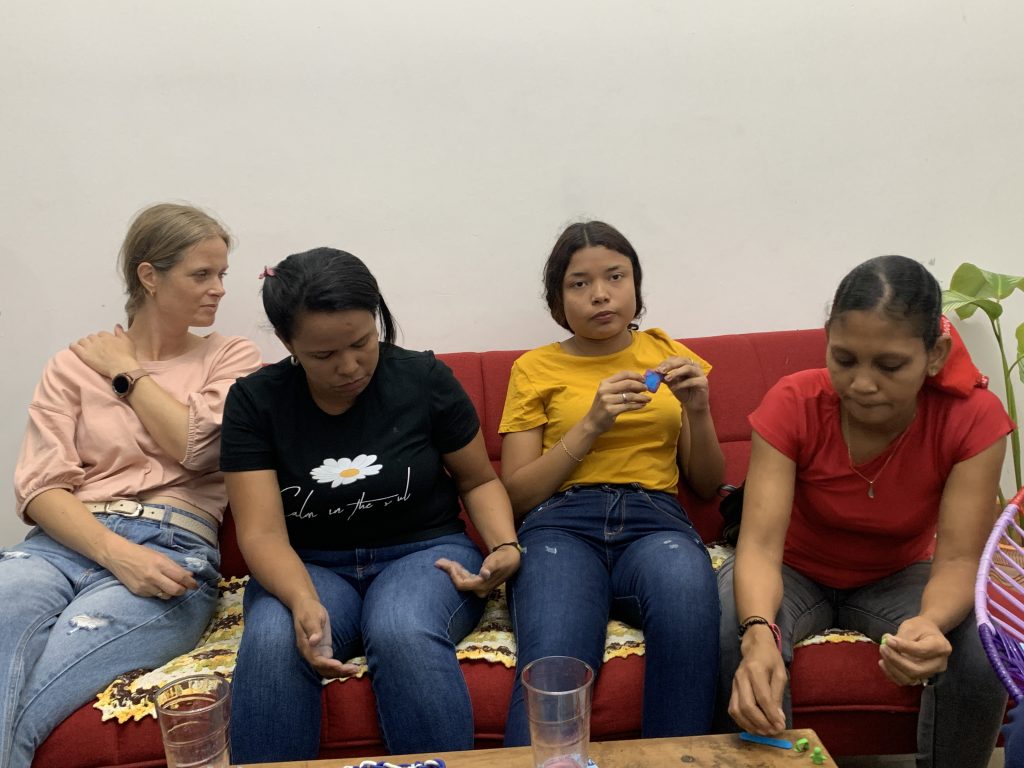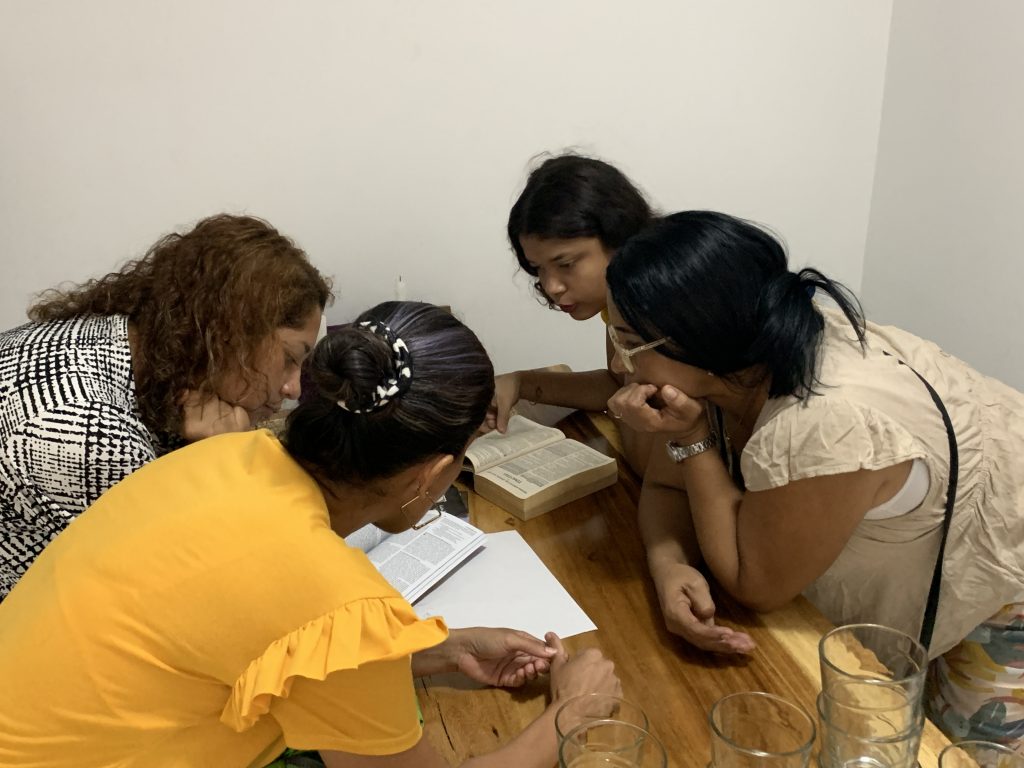 My time in Barranquilla concluded with an outing with three amazing youth leaders. We met for coffee and they shared how they are leading, along with a team of 5 others, the formational process in their region. They were part of the facilitators training I led last June. They are working with 20 youth leaders in training. I loved hearing about the ways they are engaging in service, in reaching out, in recycling, in creating a fund to help with costs of the different events. I left so inspired.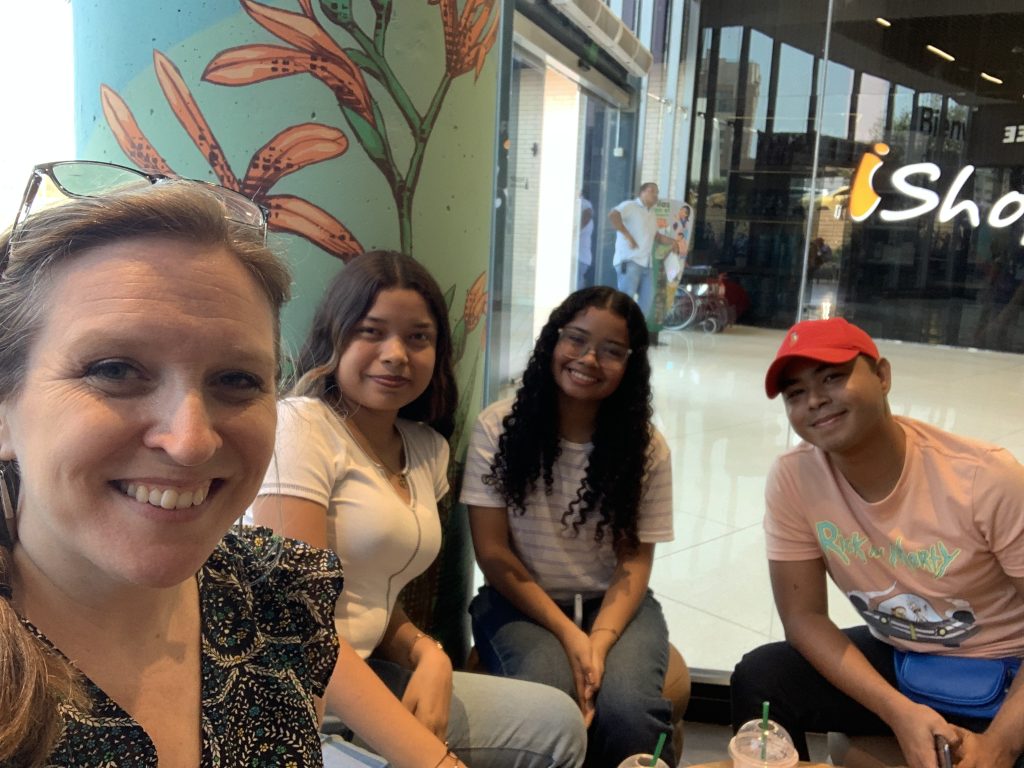 I'm grateful to those who hosted us (Cila and Gabriel, Elisabeth and Roberto) and those who helped us get from place to place. I'm thankful for the opportunity to teach a class I love, with students I love. God is good!