On Sunday, July 26th, 35 participants from cities and towns around the country participated in the first-ever virtual gathering for children's ministry leaders. It has been many, many years since we have done a national gathering and this is the first virtual gathering and it was a huge success.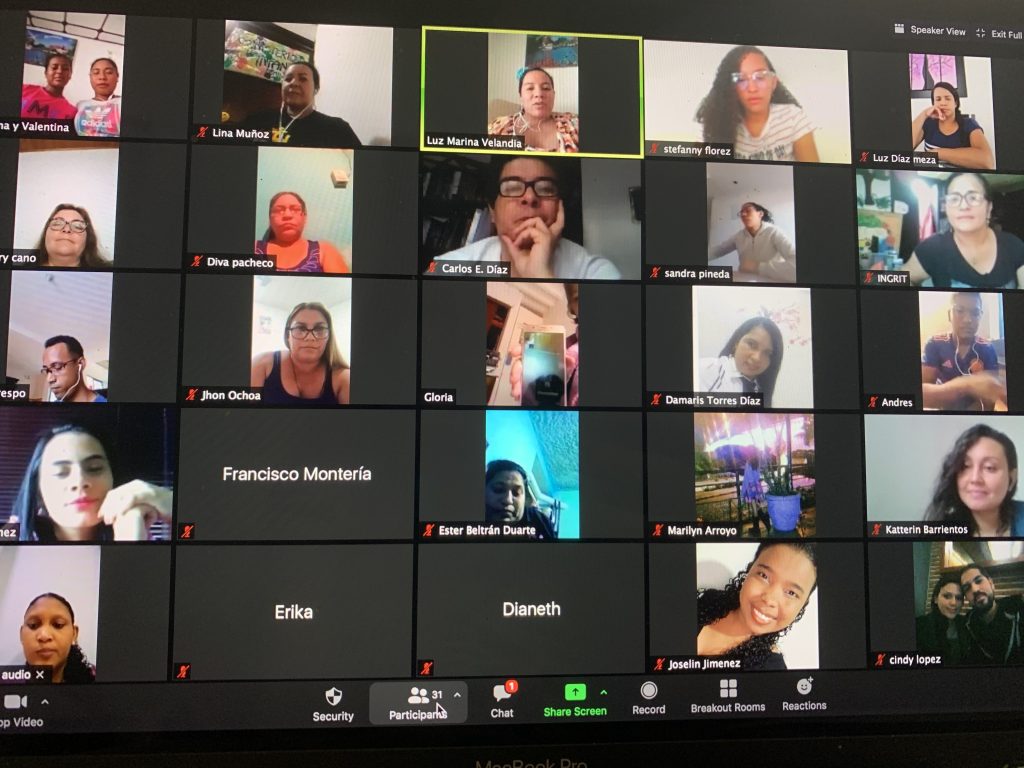 People were able to connect with others in similar ministry situations and it created a sense of community and a reminder that they are not alone. People shared the toll this pandemic has had on the children in their communities and how they are responding as a church. Each context has its own unique opportunities and challenges. So for an hour they shared ideas as to what has worked in their contexts (personal phone calls to kids, classes via zoom, printing out material and delivering it to the family's homes, pre-recorded videos sent via whatsapp). It was encouraging to all the participants to see the creativity of their peers and to be inspired by new ideas.
One of the leaders from Bogota, Solangy, shared that even though we have been in this pandemic for many months now, this was the first time she had been invited to participate in a dialogue that revolved around children and she was so grateful. Many offered their services and expertise, others offered ideas for future gatherings. We broke into small groups for prayer and the participants said they wanted to have more time to pray for each other and the children. Maria Eugenia from Bogota shared that it has been a difficult time with recently learning that a 13 year-old girl who is a part of their ministry died by suicide and we prayed for her and the girl's family.
Luz Marina shared with me after the call that she walked away inspired to find ways to reach out to the children in her community. It has been almost impossible for them to continue to connect with the children as the rural area where they live near the town of Sabanalarga has no cell service or internet. Most of the children live in vulnerable situations of poverty. After the virtual gathering, she and two of the youth who participated sat and brainstormed ways that they could reach out to the children. The girls said that listening to how others are serving children motivated them to offer whatever they can to do the same. They are looking at the possibility of printing out material and putting together craft kits that could be taken to the family's homes. This was a suggestion from one of the participants in Barranquilla who said knowing the conditions in which the kids live they wouldn't have things like crayons or paper.
Praise God for new collaborations. Pray for the children of Colombia. The restrictions of quarantine have been much stricter here than in the USA. Most children haven't been able to leave their homes for over 4 months and it is taking a toll. To support the various children's ministries as they engage in new initiatives to continue to disciple children, you can donate here (choose "Children's ministry" from the drop-down menu). After our virtual gathering an email has gone out to the participants with a document that is a "resources bank" of sorts that can help them connect with websites, resources and organizations that offer support to children's ministry. Several participants indicated they would be willing to help organize the next virtual gathering. Pray for continued interactions between these leaders.