Creativity is something I highly value and wish I had more of. I love seeing the creativity of other people. That is something that inspires me as I visit schools, projects and churches here – to see the creativity of people through art, music, the use of recyclable materials, space, etc. I have been challenged as I see their resourcefulness.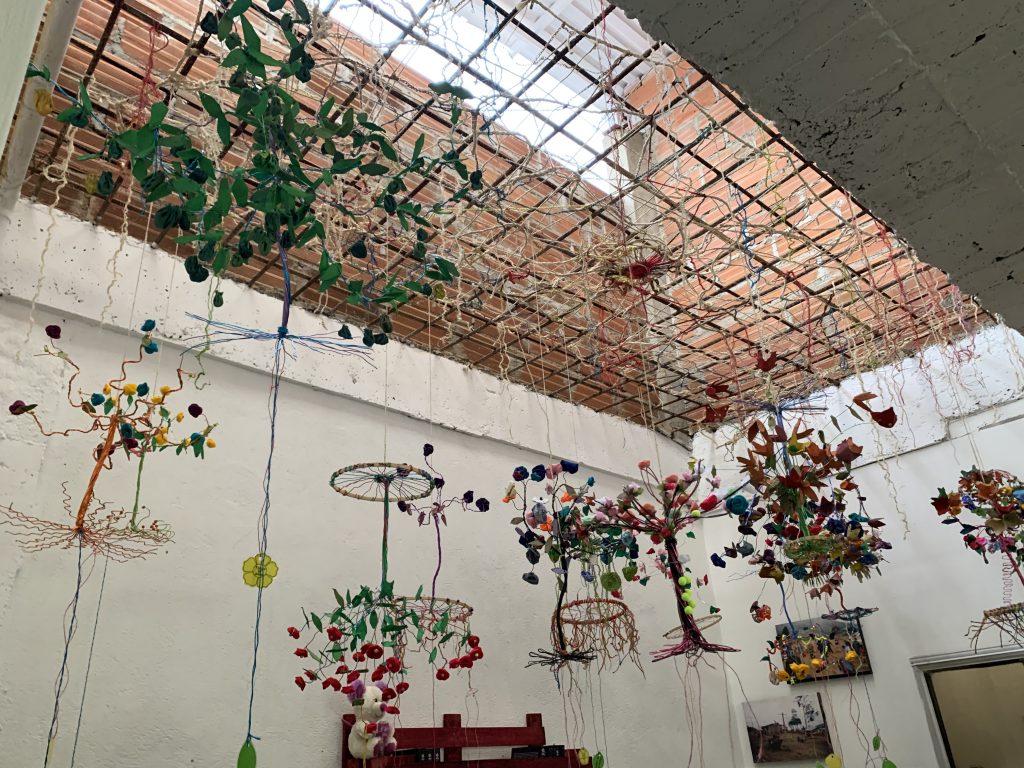 Especially in working with children, I recognize how important creativity is. To allow children the opportunity to be creative is a huge part of formation, including faith formation. Children learn in a variety of ways – through seeing, hearing, doing, creating, manipulating objects, following examples of others. One of my challenges as I work with children is how to actively engage them in formation and incorporate all their senses. For example, this past Sunday we used modeling clay to spell out the name of God, Emmanuel, which we were learning means "God with us." The kids got so excited to be given a letter to shape and worked together to put them in order. We read it over and over again. They took turns spelling it out, running their fingers over the letters. They talked about why it is good news for them that Jesus is God with us.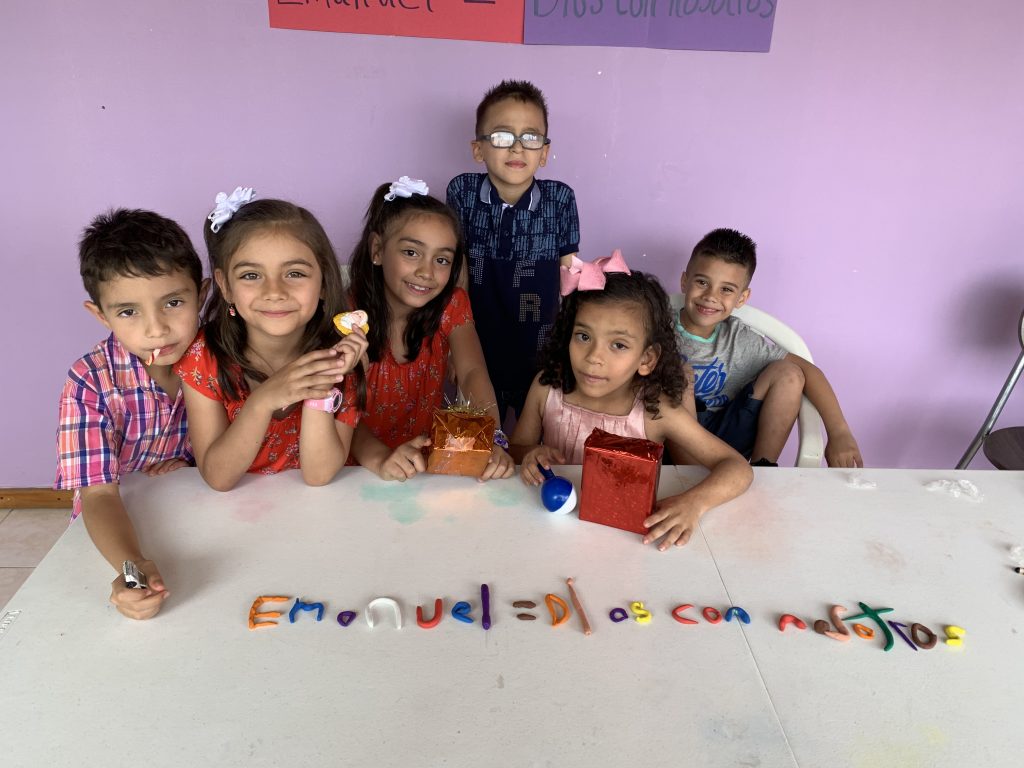 As I walked by another class, I was in awe of the model that one of the teachers and her adolescent son had made for the littlest kids. A few weeks before, Monica, had been a part of a training that Yamile (a teacher from another Covenant church) led where she shared different ideas for working with preschoolers. Monica soaked it all in and applied it to her time with the kids. Part of the model city included paper houses she had learned to make during the workshop. Resources at the church are limited when it comes to lots of craft materials, but over and over again the teachers use what they have access to and make beautiful things out of them for the kids in the church. I'm hoping their creativity rubs off on me the more time I spend with them.