As the story is told, twenty years ago a group of friends who were in their early twenties had a desire to start a church. Their dream was to see people formed as disciples of Jesus and impact their local community in transformational ways. This weekend we celebrated the 20th anniversary of Fuente de Salvación Covenant Church (Fountain of Salvation). It was a beautiful evening and many people came out to celebrate God's faithfulness to this community that is so faithfully committed to the gospel of Jesus.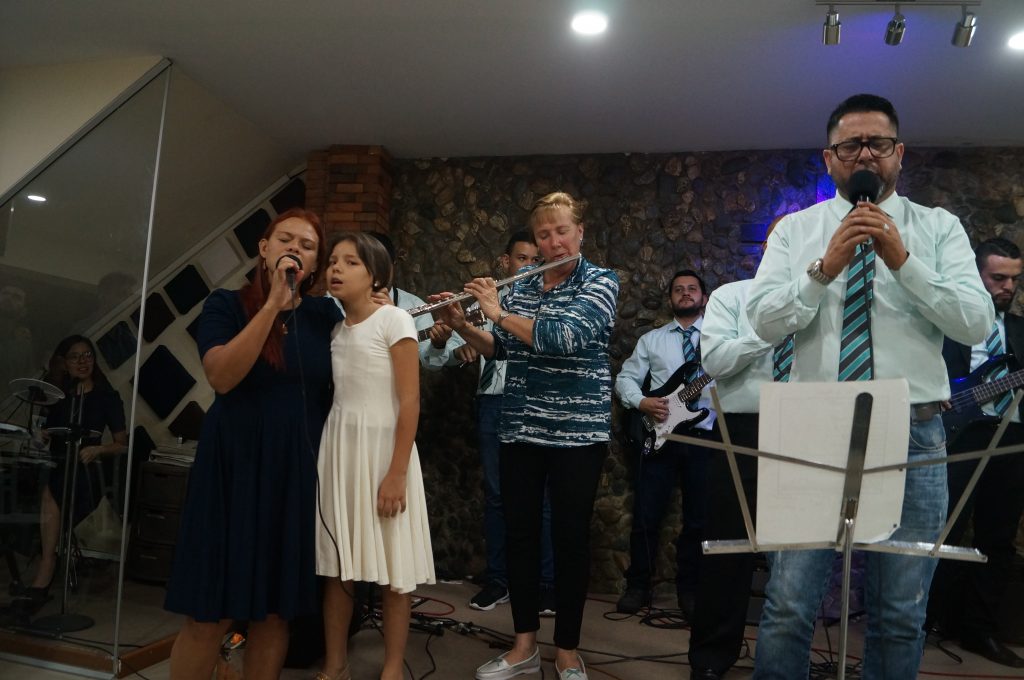 It's a particularly special community for us, as Julio did his college internship here back in 2003 under the mentorship of Pastor Jorge, who continues to be the pastor and our friend. When we were newly married this was our church home and now recently we have been able to serve here through children's ministry and theological training. It was great to see old pictures and hear testimonies of people who's lives have been impacted by the ministry of this church. One member wrote a special trova (style of music here in the state of Antioquia), which celebrated the churches history and spoke to the dreams for the future. It is inspiring to see the people's commitment to formation and theological education. There are currently 20 students in the theology program. And recently there is a whole new group of volunteers who want to be trained to serve in children's ministry.
We thank God for the local church communities like this that model healthy community, a commitment to holistic mission, and place priority on being formed by God's word.