Thinking back on this month, one of the highlights was a road trip we were able to take as a family with our missionary staff to El Jardin (The Garden). As we've written before, it's hard to put into the words the beauty of the countryside in Colombia. As we wove up and down the mountain roads, alongside the Cauca river, through small towns, and by hillsides filled with coffee plants we were in awe of God's creation. We live in a city of 4.000.000 and so we really enjoy the opportunity to be in nature and savor the fresh air and quiet sounds of birds (although this time there were some not so quiet peacocks) and running water in the creeks.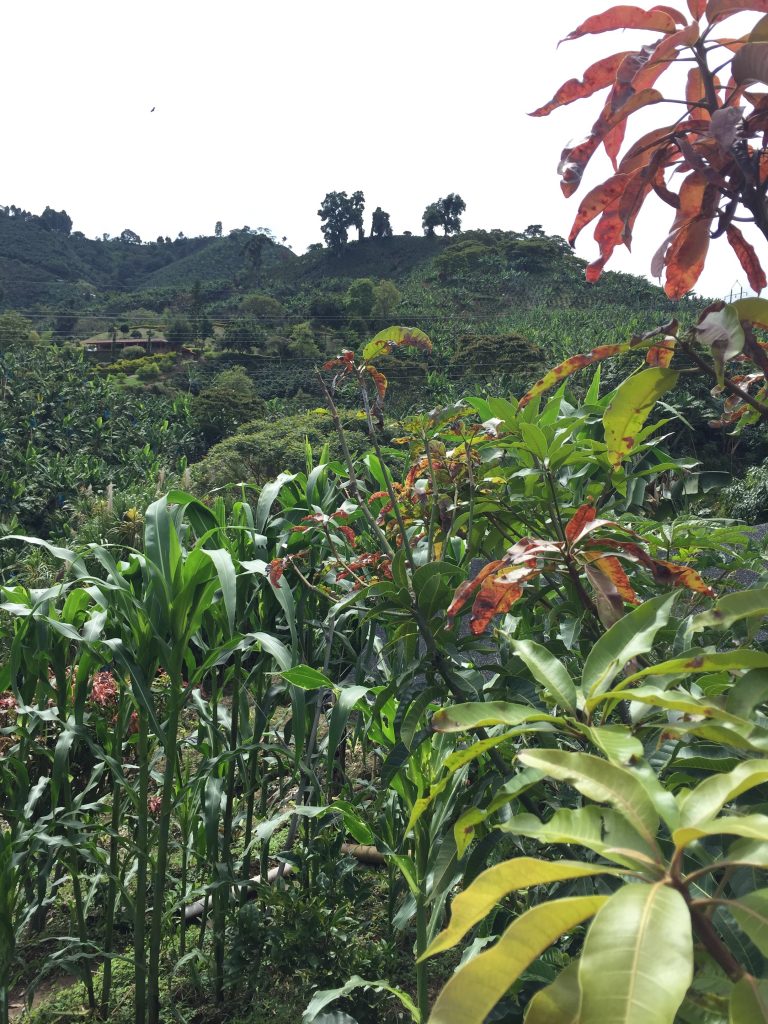 It was a good couple of days to spend time together and slow down a bit. We took walks, played games. shared together from God's word, ate ice cream in the town square, and the boys even had their first experience riding horses.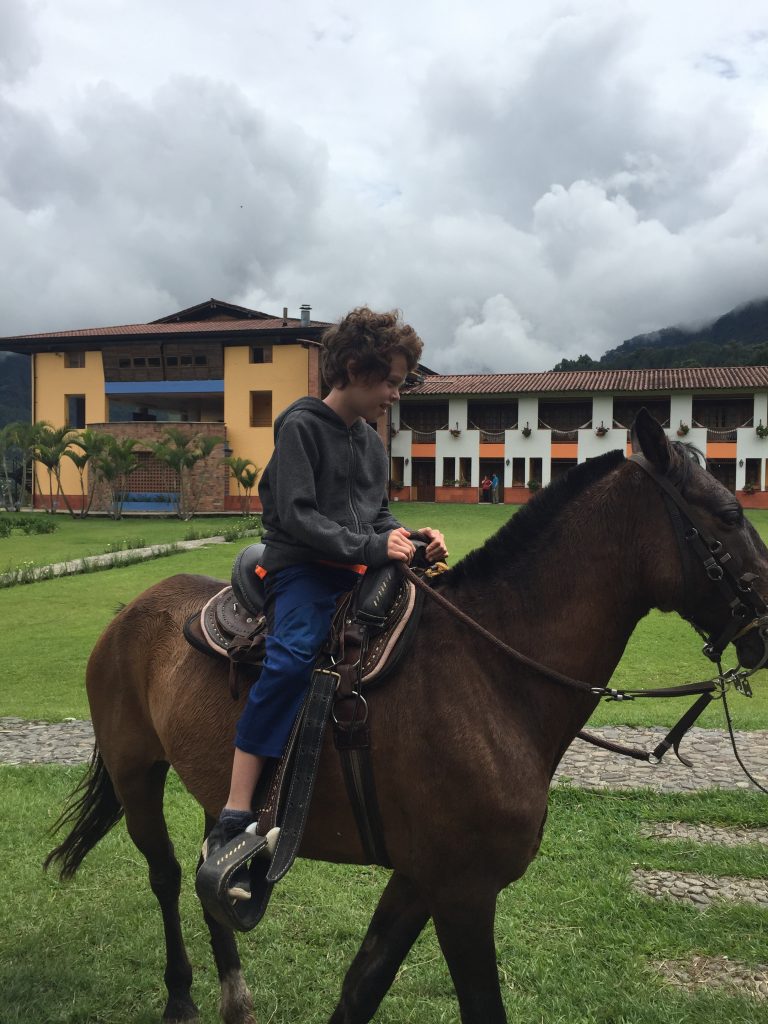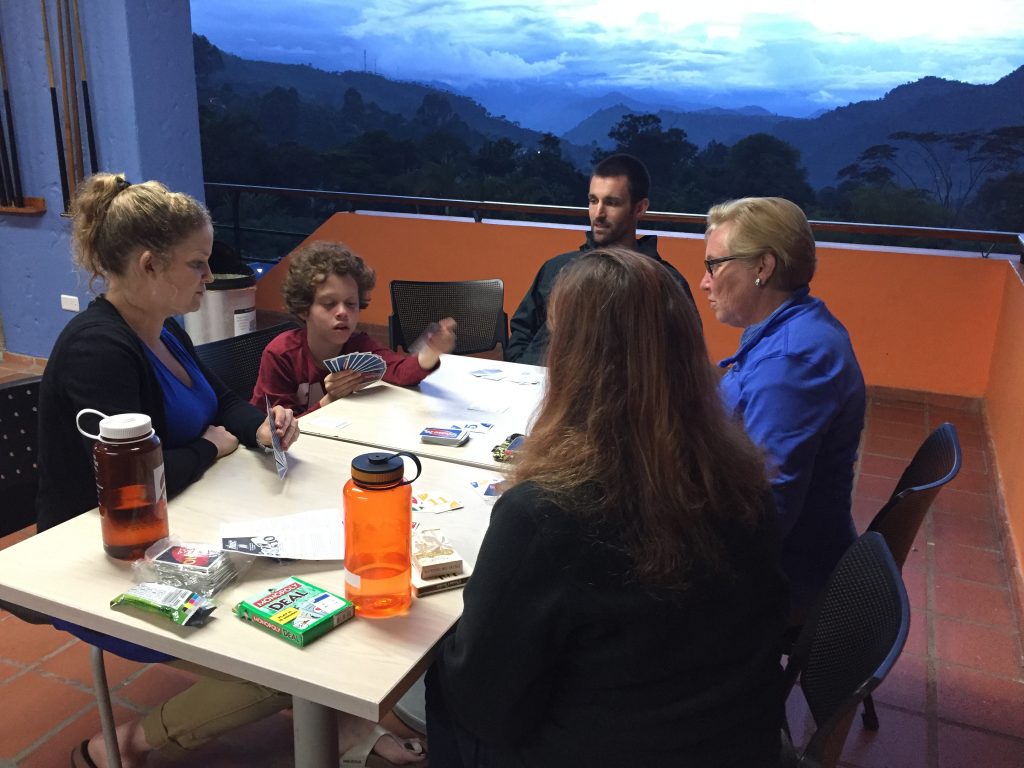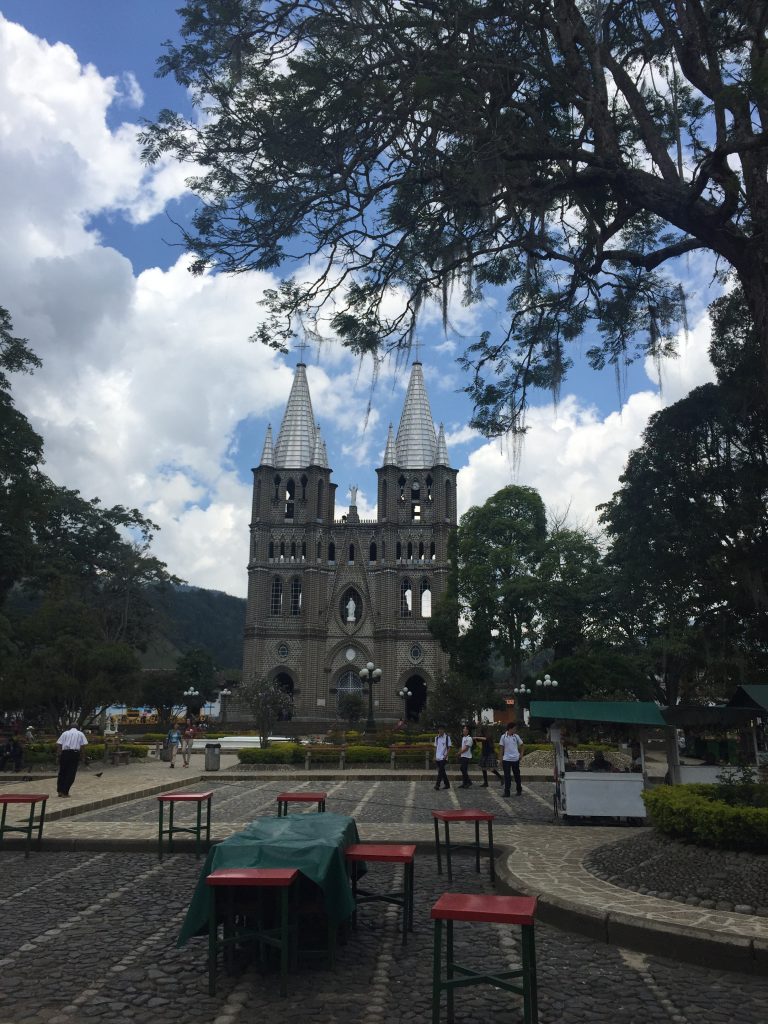 One of the highlights from our time in Jardin was visiting a coffee farm. At the coffee farm we had the privilege of hearing from those who for generations have dedicated themselves and their families to working the land. It was inspiring to hear the stories of how they are able to sustain themselves and their family from what they grow and raise on their land. And the view from their farm was beautiful. We enjoyed a cup of coffee around their dining room table and then walked through the fields of coffee plants learning about the process they go through to plant, pick, and process the coffee beans. The boys got to try picking the cherries and using the machines to separate the seeds from the shells. It was an unforgettable experience. It makes us appreciate even more the coffee we drink and those who work so hard to produce this vital crop, which Colombia's economy depends on.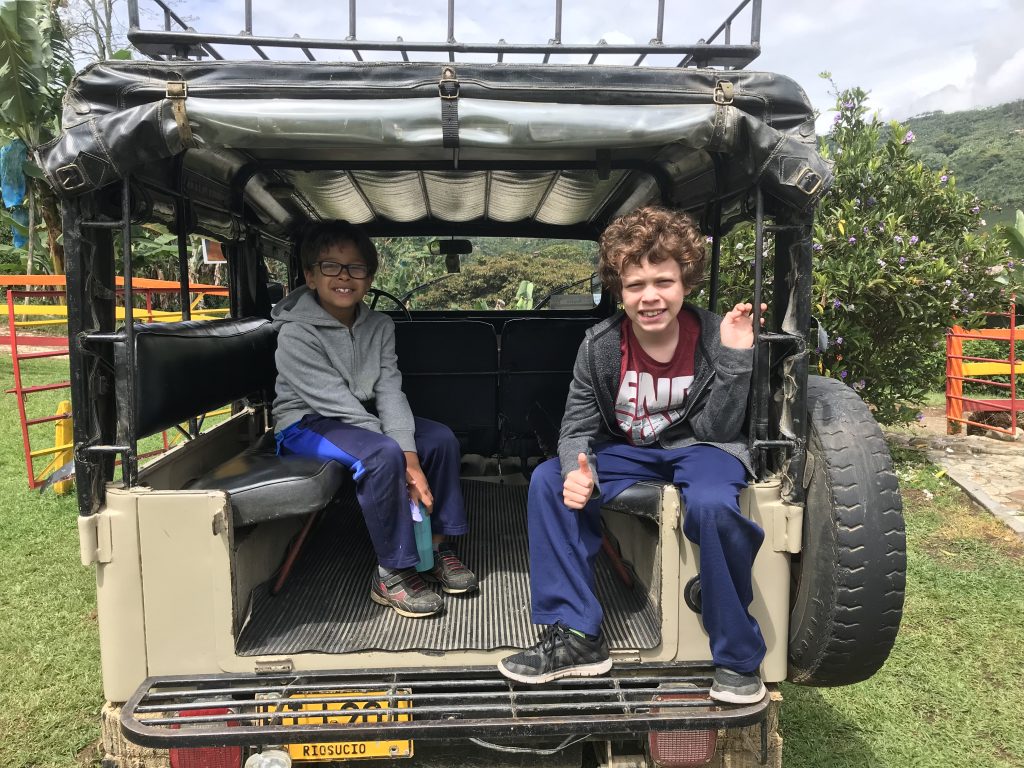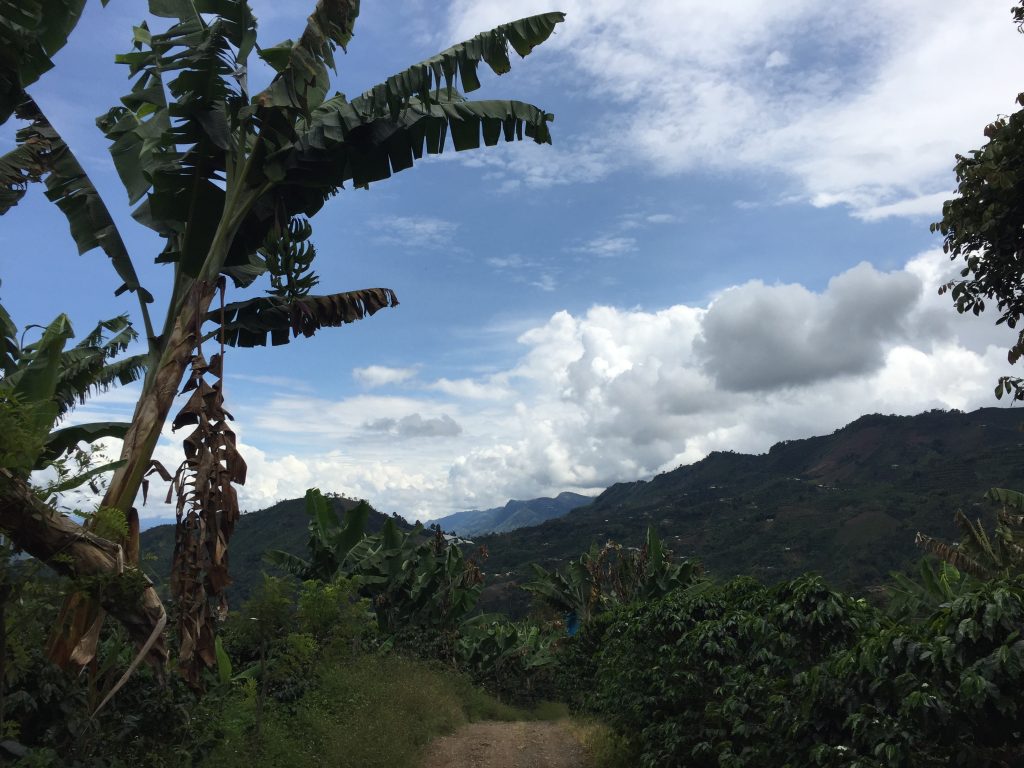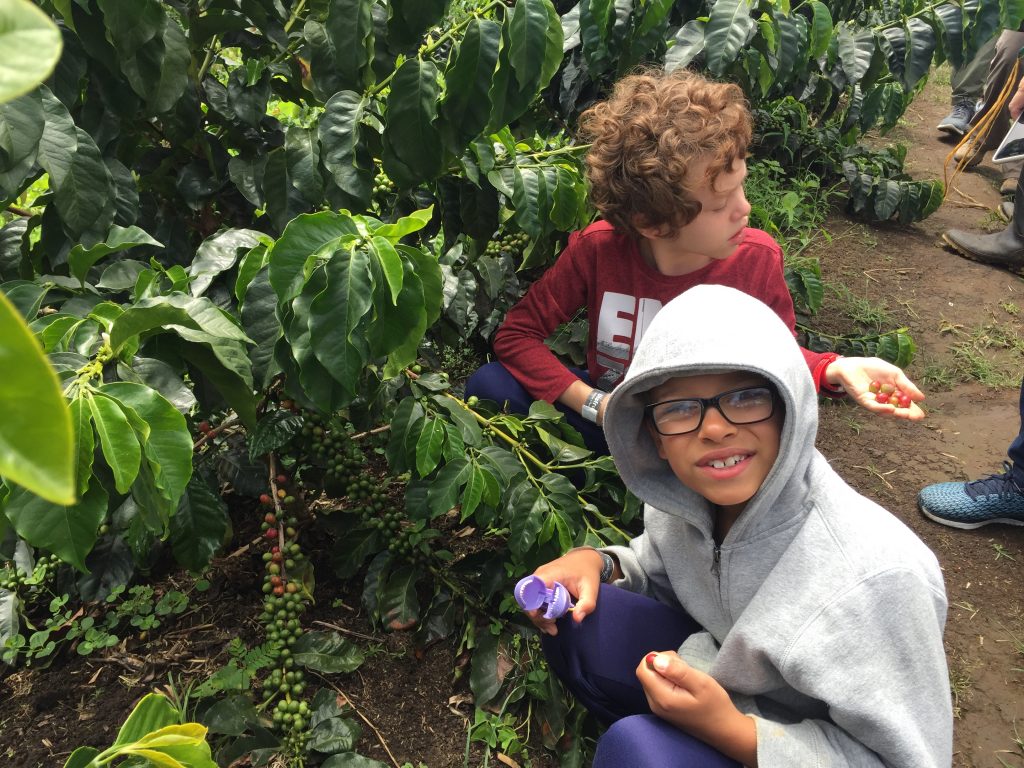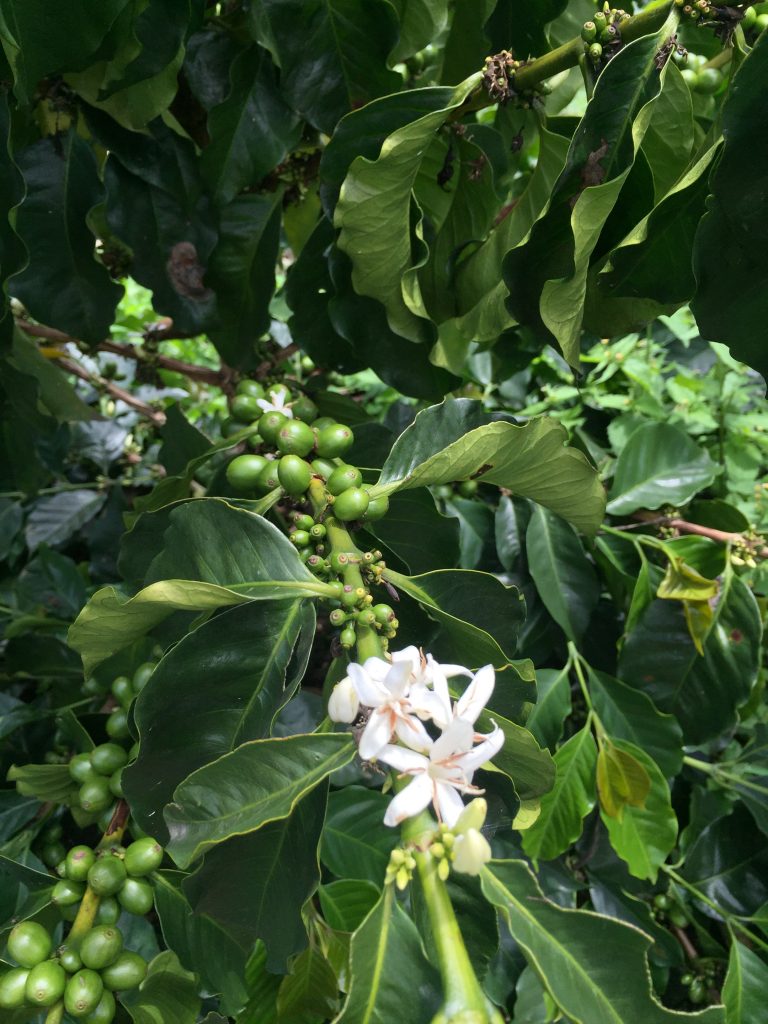 Everywhere we looked we saw beauty and it reminded us to thank God for the goodness of creation. It reminded us of the importance of slowing down and savoring our time together.