What a change from last year! There's no snow or fire in the fire place, and yet it definitely is beginning to look a lot like Christmas in Medellin. There is something so special about this time of the year in Medellin. The city lights up with Christmas lights, families get together to prepare for Christmas with songs and prayers, friends exchange gifts, the stores are full of food baskets and different types of ham and meats for Christmas dinner. We won't talk about the increase in traffic and congestion, but that's also a part of the month of December. People are out everywhere. The sun has been shining and the sound of fire crackers echoes in the valley at night.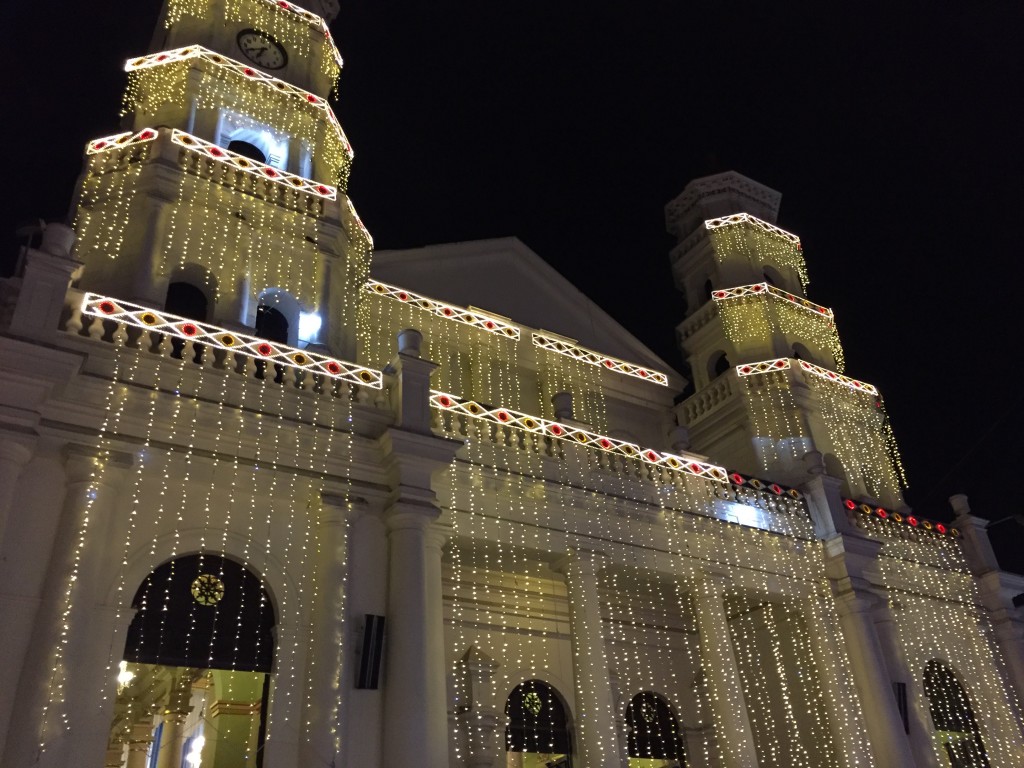 It has been a month where we have been blessed to share in special moments of sharing the good news of Christmas – Emmanuel – God is with us. Katie had the privilege of serving alongside friends from Shalom Covenant Church as they went up to the neighborhood of Manantiales, where a group of people from the church have been faithfully working in the community for several years with elderly and pregnant and nursing mothers. This is a community that was settled by displaced people and the needs are many as there is still no drinkable water. When the Shalom group first met with community leaders to ask how they could serve the community, the community was skeptical and said, "If you really do want to come and serve, please don't abandon us after one or two visits." This has been the reality for this community. And so what a joy it was to see the relationships that have been built. To see the joy in the faces of the over 40 elderly people who came to share in a meal and sing songs. After we served the elderly lunch and gave them a food basket, another group of 40 came – this time the young mothers and their babies. They too had a time of sharing, singing, receiving lunch, and food to take home. They were able to share what they were thankful for and showed gratitude for the love that had been shown in such tangible ways. While the mothers met, Katie, took the older kids outside as there was no room in the little community room for them. We sang Christmas songs, played games, shared stickers and candy canes. It was a day when Christ's love was evident.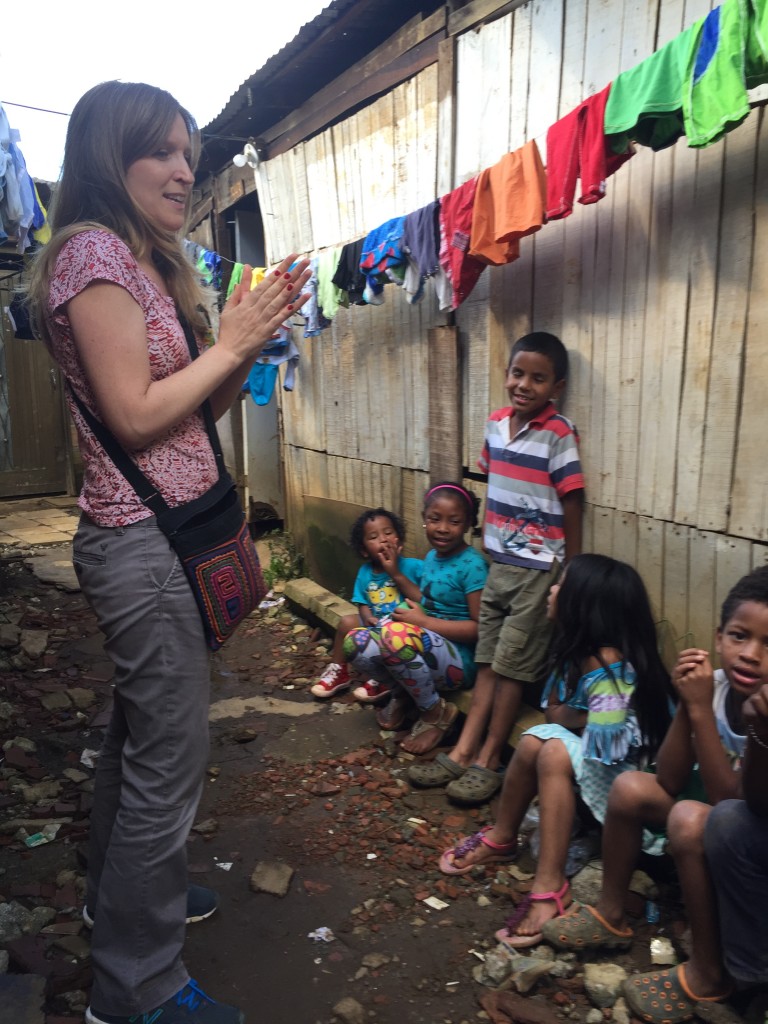 On Saturday we had a special day with a group of over 50 people – pastors and their families. We went out of the city to a park/water park. It was a gorgeous day and it was a time to exchange gifts, eat together, play together, and spend time with our families. We are so grateful for these men and women and their families.
This weekend we had the privilege of hosting the Jr. High group from our church over to our house for a meal and to make Christmas cookies. They made over 130 cookies, which were then shared during the service at church on Sunday. What a fun night to have 12 Jr. Highers and their leaders smashed in our kitchen, having a flour fight and making sugar cookies. It was a few hours of pure fun. We were amazed at how the youth opened up about their lives in the midst of baking cookies. It was a sacred space and we are excited to share more of these moments with them.
On Sunday, Katie led an intergenerational time of learning during the worship service. The focus was on Emmanuel and the children, youth, and adults were all involved. The children helped the adults tell the story of Christmas, as they gathered in small groups, read a Bible passage and opened up a small gift they had been given that corresponded with the text. Then, people came to the front of the church to share their part of the story. Children, as well as adults shared the importance of the Christmas story. And as a way of celebrating together, the youth shared the cookies they had made and together we decorated and ate cookies.
That evening, after having the youth leaders over for a lunch, we were able to reconnect with the young adults and young professionals with whom we had worked with for over 3 years. We had a Christmas party and spent a few hours catching up on life and what all had happened during the past year. There was a lot laughter and our hearts were filled with gratitude. It was another reminder of God's love and God's presence with us.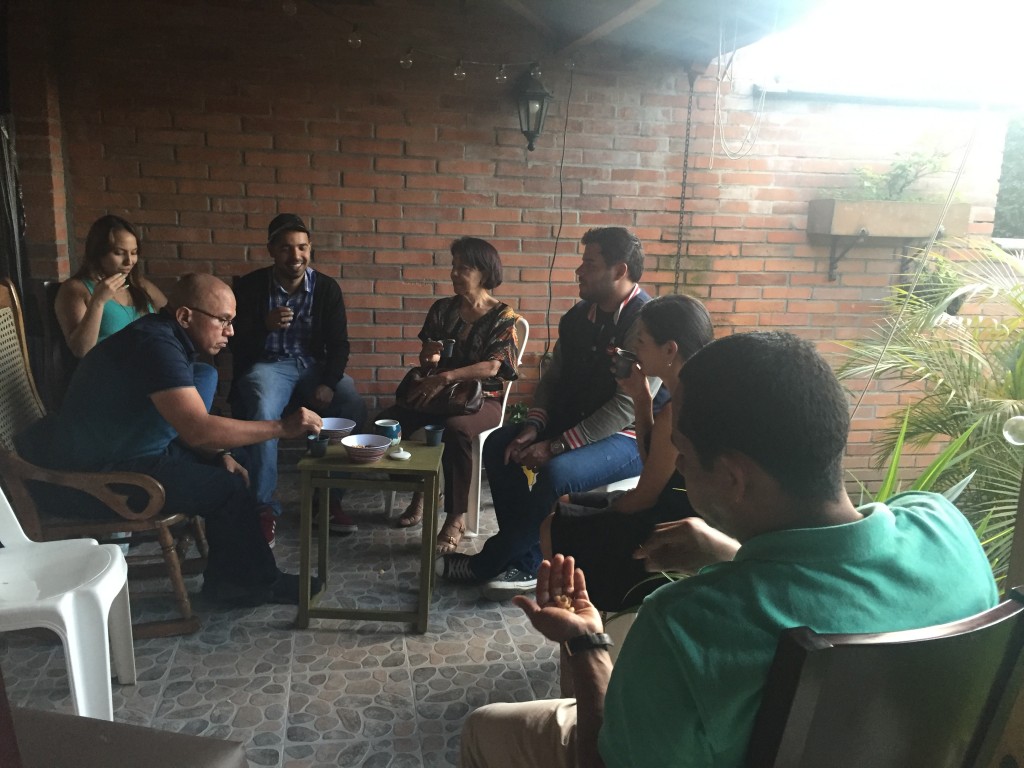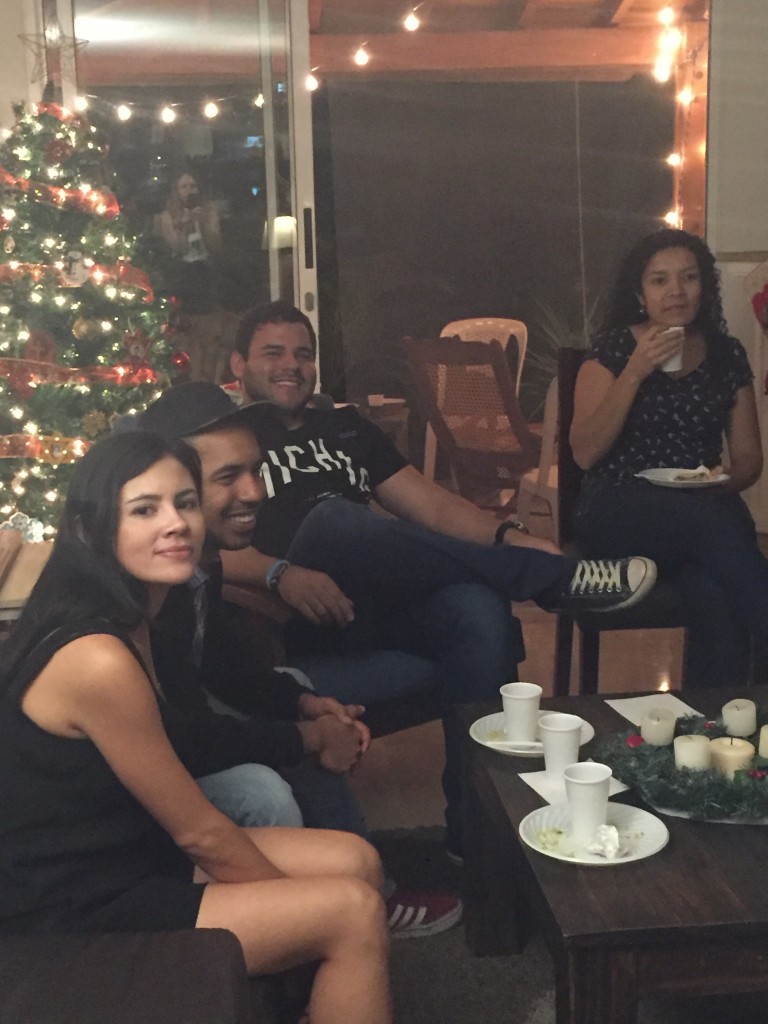 So as you can see, it's beginning to look a lot like Christmas and we look forward to what the rest of this week and weekend holds!