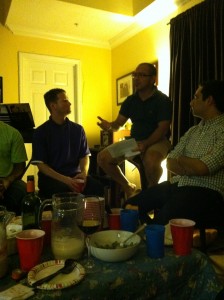 The only Bible the world will read is the daily life of Christians and what the world needs now is an updated version!  Dwight L. Moody
What is the definition for parables?
A simple story used to illustrate a moral or spiritual lesson. Allegory, moral story/ tale, fable.
The parables are analogies, comparisons and they are full of figurative languages and metaphors
Jesus did not initiate a new movement, a new linguistic style using parables as one of his instruments to share, teach and transmit his teachings to everyone. The parables were already used for the Greek and Jewish civilizations. I grew up listening to my mom telling me the story about the ant and the grasshopper.  Have you ever heard about them? The ants worked in the summer as the grasshopper just had fun. The winter came and the ants had resources for the loooong winter, but not the grasshopper. This parable was one of the Aesop fables. Aesop was an ancient Greek and story teller who already used the parable style to tell people fables and stories. He lived 600 years before Christ. So Jesus did not initiate this parable movement, but some of Jesus parables are very well known such as the good Samaritan and the prodigal son. They are universal stories and they are known even outside of our Christian world. They are known as the Little Red Riding Hood is known!
Why do you think the parables are a very efficient tool to tell stories?
The parables have the power to grab the audience's attention (this is the first and immediate goal)
The parables have a second goal. They try to make the individual to think, reflect and provoke an eventual change and transformation in his heart. Once the individual identifies himself with the illustration and story, he can make a decision; he can choose a new way to live life.
Jesus uses characteristics related to the 1st Century from Palestine in his parables. Therefore, we see Jesus borrowing roles from Palestine such as masters and slaves, fathers and sons, women, kings and monarchy, shepherd and sheep.
Once a month we get together in our apartment for what we call "Fourth Friday Meeting".
It is a very informal gathering, relaxing atmosphere and every single person is welcome to express and share their thoughts and experiences.
In the last meeting, we had people with different backgrounds such as Chinese, Indian, Brazilian in addition to the Americans. One of our goals is to have the same type of group in our place in Japan.
Last night we read Luke 18:9-14. If you do not know, Jesus's teaching is about the parable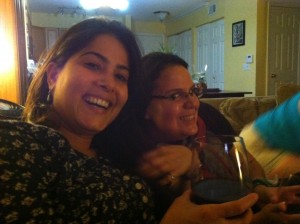 between the Pharisee and the tax collector. Here is a very short version of what we talked about last night:
9To some who were confident of their own righteousness and looked down on everyone else, Jesus told this parable:  10"Two men went up to the temple to pray, one a Pharisee and the other a tax collector. 11The Pharisee stood by himself and prayed: 'God, I thank you that I am not like other people—robbers, evildoers, adulterers—or even like this tax collector. 12I fast twice a week and give a tenth of all I get.' 13"But the tax collector stood at a distance. He would not even look up to heaven, but beat his breast and said, 'God, have mercy on me, a sinner.' 14"I tell you that this man, rather than the other, went home justified before God. For all those who exalt themselves will be humbled, and those who humble themselves will be exalted."
This is a very simple parable and self-explanatory parable. First of all, I invite you to travel and go to Palestine in the 1st century.
Who were the Pharisees?
A group of religious people who were very strict. Etymologically speaking the word Pharisee means separated. They were separated to study the Law, the Torah, the oral and written laws.
Who were the tax collectors or publicans?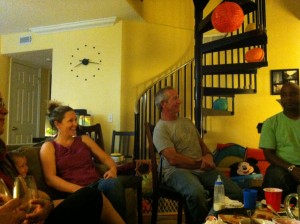 They were Jewish people charging taxes from their brothers, other Jewish people, working for the Roman Emperor. They were not honest, most of them became rich through this "new corruption way" to do politics. Maybe a few political parties in Brazil learned how to do politics from them. They were hated by everyone. They were put in the same category such as murders, liars and thieves.
Have said that…
Could you tell me which group Jesus is focusing on?
Jesus told this parable: To some who were confident of their own righteousness and looked down on everyone else. Nevertheless, we know Jesus is always talking to his disciples and the multitudes in general as well. Jesus provokes the Pharisees to reflect, think and change their lives through this parable. Jesus challenges his audience in general to discern what they see and their appearance because the appearance frequently does not correspond the reality. Jesus adverts his disciples in order to look for a genuine spirituality and not to fall into the temptation  of feeling superior than others by doing God's works or religious acts.
Which contrasts do you identify here?
Can you see the description about the Pharisee gesture is short, but his prayer is looonng? However, the tax collector prayer is short and his posture description is long.
What can we learn from this?
Jesus is not looking for good and beautiful words. Jesus is looking for hearts and sincerity.
I remember when I grew up in my local church. One of my friends came to our youth and shared her need to see her family to be changed. Her father did not treat herself, her sisters and her mother with dignity. When the pastor invited her father to pray in our church, I sometimes had to open the dictionary to understand his introduction to make this approach and start his conversation with God. "Heavenly Sovereign Father of the Light, who abides…"
Many times I opened my eyes and I saw my friend looking around and being ashamed because she knew and everybody knew what type of person was her father in church and what type of person was unfortunately her father at home.
Any other contrast?
False spirituality versus genuine approach. Carl Jung, Swiss psychoanalyst, describes a definition called "persona" when people are disassociated to their own identify. Jung means the mask which the actor bears, expressing the role he plays. People play different roles in life. They have one role in church. They have other role in the work environment. They have other role in family. They are dancing the masked dance/ball in life.
Any other contrast?
His prayer is self-centered (Pharisee) and the tax collector is not able to even think about himself. He wants to be forgiven. Tax collector does not receive any applause after his prayer. It seems to me the Pharisee is the last coke in the desert.
What is the Pharisee mistake?
It was not the fact he fasted twice, gave a tenth of all he got, went to synagogues, was very strict or a religious person observing the law and the Jewish traditions. His mistake was to believe these things (his acts) justified him and made him better than anyone else.
God, I thank you that I am not like other people—robbers, evildoers, adulterers—or even like this tax collector
What is prayer? What is the definition?
Prayer has to do with your heart. Prayer is your honesty moment to tell God who you are and what you need in order to be changed and transformed. We, human beings, are in this constant stage of being naked and exposed before God. If you are not able to be honest, transparent, real and authentic when you pray before God. When are you going to be honest?
This reminds me one of our lessons for tonight. It comes from the Dutch philosopher Soren Kierkegaard
The function of prayer is not to influence God, but rather to change the nature of the one who prays.'
The second lesson comes from the apostle John who says in his 1st letter chapter 4
7 Dear friends, let us love one another, for love comes from God. Everyone who loves has been born of God and knows God. 8 Whoever does not love does not know God, because God is love. 11Dear friends, since God so loved us, we also ought to love one another. 12 No one has ever seen God; but if we love one another, God lives in us and his love is made complete in us. 20Whoever claims to love God yet hates a brother or sister is a liar. For whoever does not love their brother and sister, whom they have seen, cannot love God, whom they have not seen. 21 And he has given us this command: Anyone who loves God must also love their brother and sister.
I have 7 billon opportunities to express my love for God because there are almost 7 billion people in this planet. My vertical spirituality between God and I are supposed to be expressed horizontally as my daily devotion when I love my neighbor and understanding here "my neighbor" is not only my friends from church, not only my wife, but my wife as well, not only my colleagues from work or members of my golf club, but any other human being who was made by God's image.
May God help us to live life with honesty without masks. May God help us not to commit the same mistakes starting this "Phariseeism" process in our hearts . May God help us to be changed as we seek His face in prayer.
Fabio
Clearwater (August/2014)