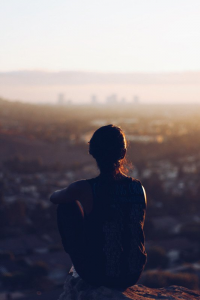 After incendiary news about past sexual assaults in regards to our Presidential candidates, the New York Times had an article about Kelly Oxford, a social media powerhouse, as she was called, and her astounding twitter experience. On Friday, October 7, Kelly dared to share her own experience of assault and then tweeted for anyone else to share their first assault. She thought that she might get a few responses but by Friday afternoon, October 14, she had over 30 million people engage with her tweet, a great majority of them offering their experience with sexual assault!
Millions of people broke the silence; everyone is talking! What was hidden in the dark is exposed to light. The voiceless have a voice.
Are we talking? Can we, too, talk about it here and now in the church? Are you informed to know how to talk about it? October is Domestic Violence Awareness Month. Open the door and talk, shed light on this issue, it's a bigger issue than you can imagine in and out of the church.
Jesus came to heal and give abundant life. Be certain that your church is a true refuge, a sanctuary to heal and prevent abuse. Is your church equipped to minister to victims of abuse? Does your church have a team of trained advocates?
The New York Times article states 2016 is developing into the watershed year of awareness of sexual harassment, shedding light on a serious issue. What role does your church play? Will your church be an obstacle or a healthy resource?
Check out http.www.covchurch.org/abuse. Get informed and equipped. Do at least one thing this month. Everyone is talking. Get information, ideas and a video on this website. For further information call your AVA Regional Coordinator.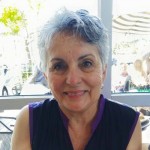 Lynda Delgado, AVA Regional Coordinator
Pacific Southwest Conference, Southern California
lynda.d8@gmail.com