Today's post is written by Jo Anne Taylor, Worship Pastor at Bethlehem Covenant Church, Minneapolis, MN.
It started off innocently enough. Someone mentioned enjoying a particular Christian artist's latest CD, and wondered which tracks others might be using in their own worship contexts. After a dozen or so responses, an issue was raised that turned the discussion in a new direction. Describing the inclusion of a prominent hip-hop artist on one track of the recording, the commenter wrote: "This song, though catchy and well-written within its genre, is another example of a person in power representing a dominant culture unintentionally sending the message that the only way for outsiders to get respect and recognition from that dominant culture is to acquiesce to and subsume one's self within it."
Nearly  – oops – Over a hundred comments later, covering a number of tangential topics, that early comment about the messages outsiders get from the dominant culture still convicts me, and I ponder the part I play in perpetuating a system that excludes more than it embraces.
Jelani Greenidge explains, "Because when it comes to Christian music, if you want into the upper echelon of recognition and stardom, people of color MUST learn to do the kind of music that White people appreciate, but White musicians are NOT required to do the same." Jelani sees this as "blatant indication of the injustice inherent in the power structures that support Christian music, and it's difficult for me to watch others support that success without also attacking the inequity of those structures. It is passive acquiescence of racism that allows it to continue to perpetuate."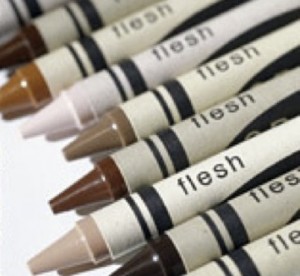 Some time ago, Jelani joined me on this blog to initiate a discussion about multicultural worship, and what that might look like. It was a polite exchange, and comments supported such a discussion – but they didn't really engage in it.  This past week, the discussion has gone deep, and I want to share a few anonymous excerpts to get you thinking about what it means to be part of the Body of Christ, to honor and celebrate the many cultures that contribute to our corporate worship, and what it means to stand up to a music industry that marginalizes many of our most talented brothers and sisters because they aren't white, aren't male, or aren't younger than 35. Ponder these thoughts prayerfully. Consider the part you play in this unjust system, and also consider what you might do to become part of that system's redemption. Because this is Kingdom work.
"What do we do then? Not purchase the … album? Not use his songs in worship? And what responsibility does [hip-hop artist] have to not participate in ways that have him "not equal" …? "
1. Find ways to gently and with love keep bringing this issue to the forefront, especially by White people to other White people. … Even if you think it won't be received well, even if you think "well these people did their best and it's still white as vanilla" … still try anyway. …

2. Find ways to highlight and promote artists that DO promote diversity in their music…
"I wonder if the issue is not the race of the "purchaser" or audience, but simply the marketplace and the demographics and preferences of the audience…"
The most sociologically accepted definition of racism is that of race prejudice plus institutional or structural power. Long after people stop harboring actively malicious thoughts about others of different ethnicities, long after people stop using racial epithets, long after it stops being acceptable to use actively discriminatory practices along racial lines… there exists an institutional residue of racism, the result of centuries of oppression and disenfranchisement… those powers and structures that make it possible for White people to still gather and increase wealth at a rate disproportionate to their effort and achievement compared to other people of color.

At this point …, people may not be racists themselves in the first sense of the term, they might not be actively operating with racial prejudice… but without an active attempt to reform and restructure "the system" so that all of God's children can get something closer to equal access, racism still persists on a SYSTEMIC level.

Segregated Christian music, just like segregated churches, will not change on a large scale until ordinary people say enough is enough … until there are my White Christian people saying this and people of color don't have to be the ones to so consistently bang this drum, it won't happen. That's why I'm grateful for people like Katelin Hansen.
 "There have been many artists … who have been limited in their abilities … BUT who have achieved a level of success … because … they knew who they were, excelled at that and didn't try to be something they weren't."
I believe God has a very creative way of preparing all of us for very different purposes and even different audiences, to bring about a desired result. …The church does have a responsibility to create this synthesis between cultures and races, Christ is coming back for a perfect church without spot or wrinkle … We have to introduce these cultures & different kinds of music to church to reap the multi-racial result God desires.
There's more: women as worship leaders in a world dominated by young white males also see disparity.
"I feel some of your same arguments [apply to] women (white, black, otherwise) and CCM/mainstream Christian music. There are just a few women on CCLI's top 100 … Just disappointing and challenging for us girl worship leaders."
What I see as a root problem in a lot of this is the fact that the heartbeat of the church, worship, has become deeply entangled in the cult of the marketplace. What will sell to the most is what the church will sing, and the largest consumer of 'commodified' worship music is white. By getting in bed with a marketplace of worship music, we've hitched our wagon to an overwhelmingly white movement. The 'invisible hand' of the market is not a benevolent one to those outside of the dominant culture.
A potential for hope: the advent of digital music. That one can now make and distribute music without the hands of record companies, in theory, should greater democratize the contemporary music of the church. One can hope.
"…since Becky the White minivan-driving once-divorced megachurch-attending soccer mom is driving a lot of the decisions behind how worship music is being commodified, it's harder for authentic people of color to advance their voices in worship without either becoming marginalized by the dominant culture or assimilated INTO the dominant culture."
 "I … want to stick up for Becky soccer mom: she doesn't know how to find any other music than the ten songs being played on her Christian music station, and doesn't have time nor money to find out …"
 I do not mean to make Becky the scapegoat, I find her more of a symptom than the root cause. BUT… that doesn't absolve Becky (or you or me, for that matter) of the responsibility to ask God what He wants from us and then doing our best to carry it out. … Again, here is the tension: maybe part of making things better is choosing to be intentional about diversifying your relationships and your musical tastes, and the worship part will flow out of that.
The mission of the Evangelical Covenant Church is to see more disciples among more populations, in a more caring and just world. How does the music you choose, and the worship you offer, bring you and your congregation closer to this vision of the Kingdom of God? As we bring more disciples into fellowship, how can we honor and engage one another in authentic, heartfelt worship?