Today's post is written by Jo Anne Taylor, Director of Music and Worship at 
Bethlehem Covenant Church
 in Minneapolis, MN.
During our weekly staff meeting, the senior pastor always asks, "What's left over from last Sunday?"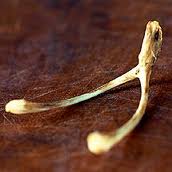 He asks this question every week, so it really shouldn't take me by surprise, but it almost always does. My attention is already so focused on what needs to happen before next Sunday that I struggle to remember what happened last Sunday. My wise senior pastor reminds me that we must always have a sense of the past in order to move into the future. Our roots support our branches. "What's left over from last Sunday?" might be the most important question we discuss as a staff.
Remembering last Sunday is, in itself, an act of worship. We honor God by reflecting on the congregation's response to a particular song, an idea from the sermon, or the way all the elements fit together in a whole that was greater than the sum of their parts. We also honor God when we take the time to examine what didn't work in worship: the song that was in an impossible key, or the elements that distracted more than they glorified. Maybe it was an anonymous critical note left by a disgruntled worshipper, or a suspicion that we crossed the line between staying relevant and selling out to the culture around us. Maybe we were so busy minding the details, we failed to see God's big picture, and we missed out on the transformative work of God in our own lives.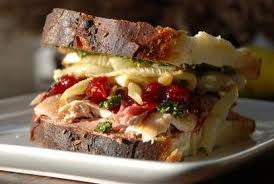 As we savor the leftovers, we identify four components of worship that move us through that transformation God promises his people. Adoration brings us into the presence of God with praise and thanksgiving. Praise and thanksgiving are inextricably linked throughout the psalms. Our adoration reminds us of the vast gulf between God's goodness and our sinfulness, which brings us to Confession. "If we confess our sins, he is faithful and just to forgive us our sins, and to cleanse us from all unrighteousness" (1 John 1:9), and so we move immediately to Forgiveness. As God's forgiven people, we are then Commissioned to go out and share the Good News, making disciples and baptizing them in the name of the Father, Son and Holy Spirit, and teaching them Christ's commands (Matthew 28:19-20).
Adoration
Confession
Forgiveness
Commissioning
As you prepare for this week's worship, what's left over from last Sunday?
Taste the sweet and the bitter in the leftovers.
Savor the goodness of the Lord.
Let us prepare to worship God.