Today's post is written by Jo Anne Taylor, Director of Music and Worship at Bethlehem Covenant Church in Minneapolis, MN.
This week marks the twenty-fifth time I have attended teacher workshops to begin a new school year. Over the years, I have worked hard to develop lessons and materials that would help my students learn important skills and concepts. Some lessons have been total failures, but many became part of my teaching repertoire, and I love coming back to those lessons each year. They are like old friends.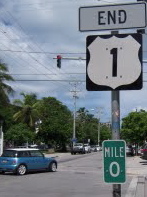 But this year, I'm starting over. I'm going back to the drawing board, and planning my year as if it were my very first. All my treasured, "favorite" lessons have been put away, and I'm looking forward to developing new learning experiences for my students.
This month marks my tenth anniversary as music director at Bethlehem Covenant Church. For ten years, I have worked hard to choose music that supports the proclamation of the Word. Our repertoire has grown to include a variety of musical styles, while reflecting the flow of liturgical seasons. We've marched through the Revised Common Lectionary three and a third times, and I know which anthems, hymns, and songs will fit which readings in that cycle. Coming back to them every three years is like visiting an old friend.
But this year, we are embarking on a new liturgical journey. To fulfill part of our Strategic Plan, the scriptural focus of our worship will be based on a new Narrative Lectionary, and I'm looking forward to adding to our repertoire songs and anthems that draw our congregation deeper into the story of God.
This year, this month, this week … they are milestones along the way, and also markers of new beginnings. What milestones are you celebrating in your ministry? Which treasured traditions are ready to be put aside – if only for a season – while you seek new ways to bring your congregation into fuller worship and deeper relationship with God? How is God calling you to grow?