Today's post is written by Jo Anne Taylor, Director of Music and Worship at Bethlehem Covenant Church in Minneapolis, MN.
My church took a leap of faith and launched a new worship opportunity this week. Worship is a big deal at Bethlehem Covenant. We take seriously the charge to "worship the Lord in the beauty of holiness" (Ps 29:2). The choir sings and the organ resounds, and the congregation responds with gusto. We greet one another with the peace of Christ, we sing hymns loudly, and we respond "Thanks be to God!" when we hear the Word of the Lord.
Many years ago, when the church was growing rapidly, it considered adding a worship service to accommodate its growth, but decided to stay with one service for the sake of unity. Now we are in a new growing season, and adding The Gathering, a more-or-less contemporary approach to worship, has "seemed good to the Holy Spirit and to us" (Acts 15:28) as the next step in our growth. This addition has required a sacrificial commitment of time and energy for some of our members, but God has graciously placed in our midst a core group of talented and dedicated volunteer musicians and leaders who have eagerly taken up the challenge of creating a worship environment that honors God in a new way for our church.
When someone in the Better Together group was asked this week, "Do you think we could attract more young people to our church with better quality, more contemporary music?" I thought of the 80-somethings who worshipped in The Gathering on Sunday. I also considered the young couples who skipped The Gathering because they love our traditional worship. Clearly, age had little to do with these choices.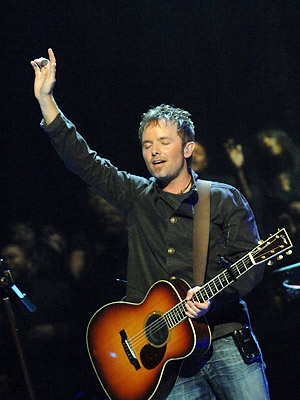 What attracts young people to church? Sometimes, it is the style of music, but more often, it is the recognition of an authentic desire to be more like Jesus in all we do. When our worship expresses our love for God, for one another, and for the world around us, it doesn't matter much whether we're singing Chris Tomlin songs or Nils Frykman songs or hymns by Charles Wesley. It does matter that we participate fully in offering our best selves to worship our God, instead of passively watching a performance by professional musicians whose skill level surpasses our own.
In the Better Together group, we continue to wrestle with the questions of musical style and worship style, and we seek to clarify what the terms contemporary and traditional really mean in the context of authentic, God-glorifying worship. Maybe you have some thoughts on this topic that you'd care to share in the comments section below. Please join the conversation!
As one of our octogenarian church members watched a couple of families gather their small children after worship on Sunday, he leaned over to me and said, "What we need now is some more old people!" I wonder what would attract more old people to our church…