(March 2015 Monthly Prayer Bulletin)
As I write these lines there are memorial ceremonies and moments of silence being held all over Japan, particularly in the Tohoku region. It is hard to believe that 4 years have already passed since the earthquake, tsunami, and resulting nuclear disasters took the lives of so many people so suddenly…. and drastically changed the lives of so many that remained. The effects and aftermath of that event continue to this day. Just as the numbers "9.11" came to represent an important point in our US history, the numbers "3.11" are forever etched in our hearts in Japan. We know that God has been powerfully at work in the midst of that natural disaster and we ask that you would take a moment to remember Japan in your prayers today – that healing of that region would continue and that the power of hope that is in the gospel will continue to be heard by many, regardless of the difficulty of the circumstances. Our Japan Covenant Church continues to be involved in relief and outreach. Here are a couple links to follow: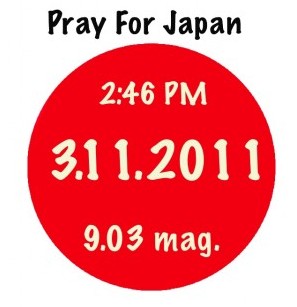 Baywatch   
Stephen and Soo Bay, Covenant missionaries serving in Ofunato, a port city along the Tohoku coastline.
Would you be willing to give through Covenant World Relief to further the efforts of the Japan Covenant Church in the disaster stricken areas? You can give online by going to this link:      
A brief news update:
We had a GREAT time of travel, fellowship, worship, and fun during our Asia missionary staff gathering in Cha Am, Thailand from Feb. 12-19. It was a LONG way down there (for us coming from the US) but well worth it. 

Andrea has been spending the past 10 days in another intensive study period for her DMin program through George Fox Seminary at Cannon Beach on the Oregon coast. Reports are that the weather and coastline have been beautiful…. not sure exactly how the studies and the classes have been going?  We'll get the full report when she gets home this Thursday. On the home front I've continued honing my cooking and chauffeuring skills.
At the hotel entrance in Cha Am, Thailand. A little hard to pick out faces but you get the idea…
Thanks for praying with us about the following:
Tim's trip to Minnesota – I'll be visiting 7 of our supporting churches in Minnesota from March 14-30. We're so grateful for these churches who are part of our sending team and look forward to having this time of re-connection….

Pacific Northwest RJC (Reaching Japanese for Christ) Conference

: Andrea will be one of the presenters at this important conference in the Seattle area (Bellevue) this Saturday, March 14. 

Sam, Lilla, & Sky – thanks for remembering our kids in prayer. They seem to be flourishing at their respective schools. Sky is enjoying being on the wrestling team – below he is pictured with us at his first meet of the season.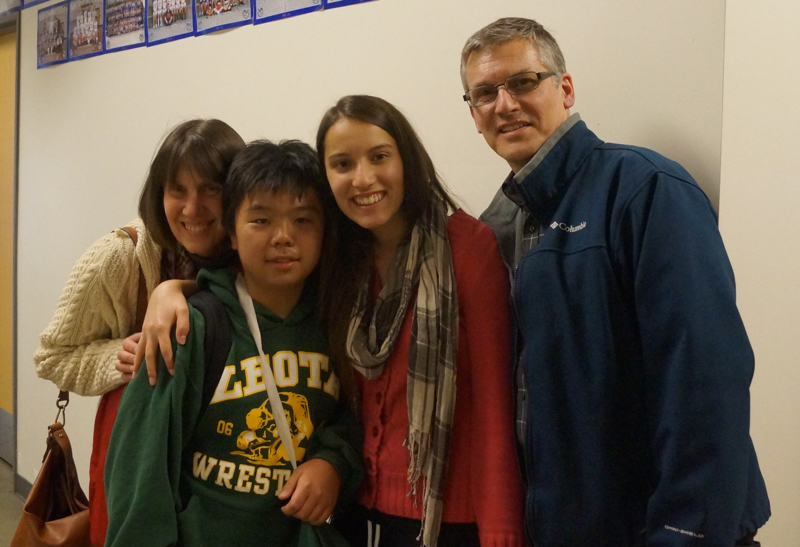 Thanks for all your love and prayers….we're feeling it.